Forget the Evoque and the Defender, the Discovery Sport is JLR's MVP
Think of Land Rover and the most likely images to spring to mind will be rufty-tufty Defenders covered in mud and up to the door handles in slime.
Or maybe you imagine the elegance of the Range Rover, gliding across your country estate in sure-footed luxury. You probably don't think of the Discovery Sport, yet this is the real backbone of the company's sales.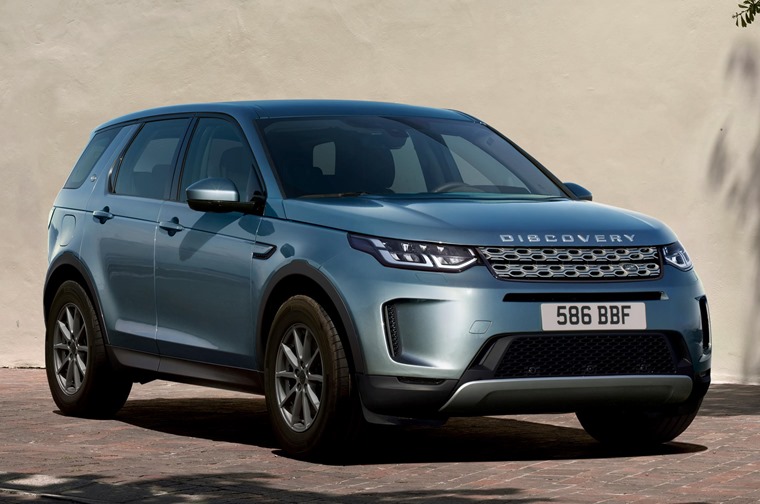 More than any other car in the company's line-up, the Discovery Sport is the one that fills the kitty. In the 2019-2020 financial year, this one model found 19,569 new homes in the UK, well ahead of the Velar, Range Rover Sport or Jaguar E-Pace. The Sport is an out-and-out success story, yet it's one Land Rover doesn't shout very loudly about.
Perhaps the company was reluctant to make too much noise in the early part of 2019 when it knew the just-announced update of the Discovery Sport was due. However, even this was carried out with much less of the usual fanfare we've come to expect from Land Rover. This is a company, after all, that has made a mountain out of the pre-launch hullabaloo surrounding the much anticipated new Defender.
Just shy of 445,000 Discovery Sports have been sold globally since its launch in 2014. In fact, in 2017 over 126,000 were sold – the best single model annual sales in Land Rover history #DiscoverySport #AboveAndBeyond pic.twitter.com/gDRIbntilc

— Land Rover UK PR (@LandRoverUKPR) May 21, 2019
This seems all the stranger when the Discovery Sport is a car much more in step with current trends and driver demands than the next Defender. After all, the Defender will need unrivalled off-road ability and near indestructible construction if it is to make a name for itself against the Japanese rivals that have taken over sales from the defunct previous Defender.
There is also the all-new Evoque which has been generating plenty of column inches and hyperbole from those who prefer social media for their information consumption. It's certainly a handsome car, but we already know the Evoque is not nearly as versatile as the Discovery Sport. For families, that's what matters and the Sport has what they want in the shape of seven seats, decent boot and comfort.
It's not stopped Land Rover from letting chief stylist Gerry McGovern have his way with the updated Discovery Sport's looks. There's a new grille and lights at the front and rear to give an appearance closer to its big brother Discovery. Inside, there's a new centre console and infotainment system, as well as digital dials to replace the previous analogue items. Progress or change for the sake of it? That's up to the individual, but it's unlikely any of this will increase the number of cars coming off the production line. There's a strong argument for not fixing what wasn't broken as the Discovery Sport has built up a solid reputation for quality and devotion among its drivers.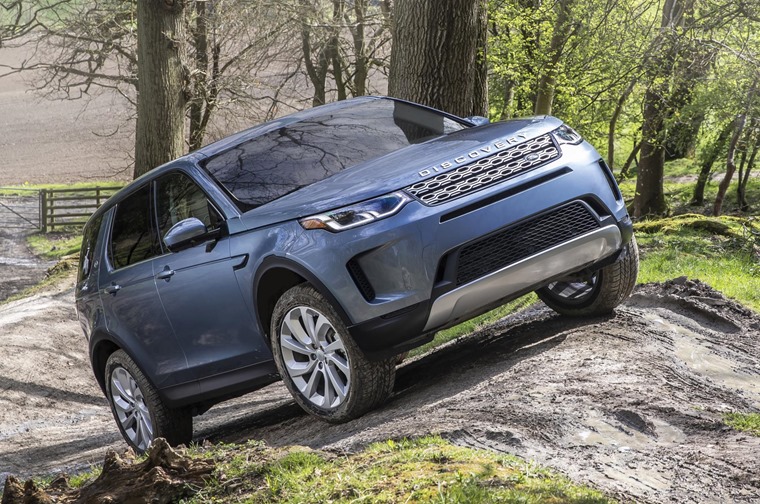 This is why the Discovery Sport is the sweet spot in the Land Rover range, just as the Freelander was before it. It encapsulates all of the values drivers want from the brand – ruggedness and the notion they could drive anywhere at any time – but with a strong bias towards on-road driving comfort and refinement. Against the tide of rivals from Audi, BMW, and Mercedes as well as Ford, Honda and Toyota, the Discovery Sport still holds its own.
To retain that position, Land Rover has added a larger fuel tank to the Discovery Sport, which is a welcome update. There is also mild hybrid tech to bring regenerative braking to the party. A plug-in hybrid model is due too and cannot come soon enough, though we'll have to wait till the end of 2019 for this version.
When it does arrive, the Discovery Sport will be in a prime position to support Land Rover through the turbulent times it finds itself in. Sales in China have collapsed and uncertainty in Europe is hurting the bottom line. All of this has resulted in Jaguar Land Rover posting significant losses and stoking up the flames that JLR could be sold to PSA, the company that runs Citroen, Peugeot and Vauxhall.
There are positives and negatives to a deal with PSA for JLR, with a big boon in the shape of access to electrified platforms already used by the French giant. Yes, Jaguar has the I-Pace, but Land Rover has still yet to launch a full EV model that would help it overcome some driver resistance to SUVs.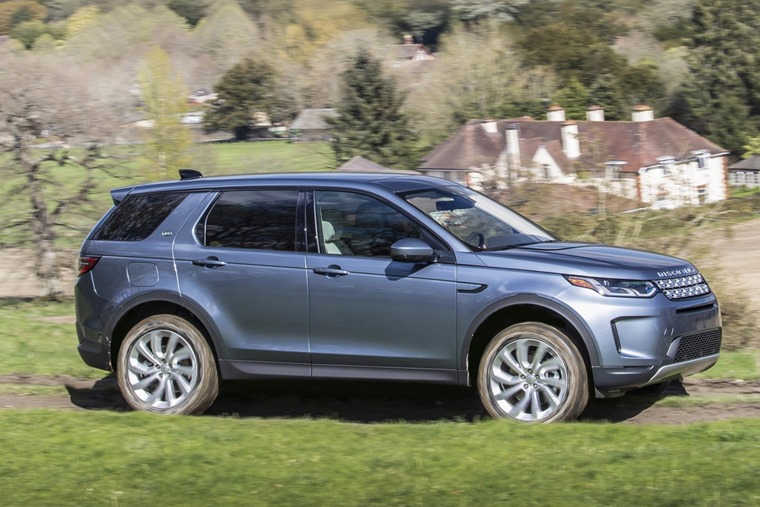 Another advantage of a takeover by PSA would be an injection of cash into the British-based firm, helping to further new developments and introduce new models.
You can be sure that PSA is eyeing Land Rover with some envy as it has the premium image that has eluded the French outfit. Peugeot is now a mainstream firm when once it was regarded in the same breath as upmarket brands. Efforts to launch premium models have never quite made the grade and the current move with DS Automobiles has not elevated the French firm alongside the likes of Audi and BMW. Buying in JLR would solve that issue in one fell swoop, assuming they were prepared to let both brands continue to operate in that executive sphere without dilution.
And this is again where the Discovery Sport comes into play. It treads that fine line between premium image, desirability and summing up all that's good about Land Rover with affordability and mass market appeal. Little wonder it's the company's best-seller.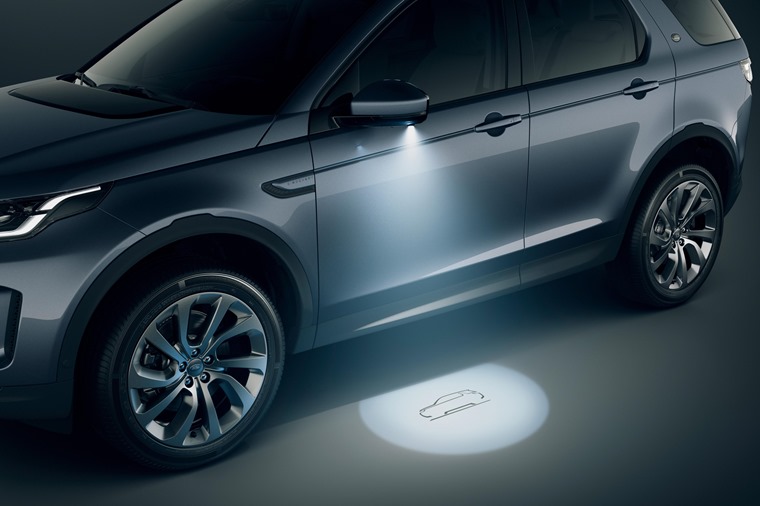 Which leads us to the question of whether or not you should lease a Land Rover Discovery Sport. If you're in the market for a mid-sized family SUV with a premium badge, there's no shortage of other contenders for your attention and monthly payment, but with that said we'd recommend trying it out. It's one of the cars that hides its talents under its modesty, yet when you tap into them it's a car that quickly becomes a necessary part of your life. It does all of the family stuff really well, it cruises on the motorway, seats seven, looks good and it has that X-factor for SUVs of genuine off-road ability that only comes from being a proper Land Rover product.
So, when you next think of Land Rover, spare a thought for the Discovery Sport.