Mercedes-Benz dominates first-ever Leasing.com League Table
Following the recent launch of new car marketplace Leasing.com, the first-ever Leasing.com League Table shows the personal contract hire market is currently being dominated by Mercedes-Benz.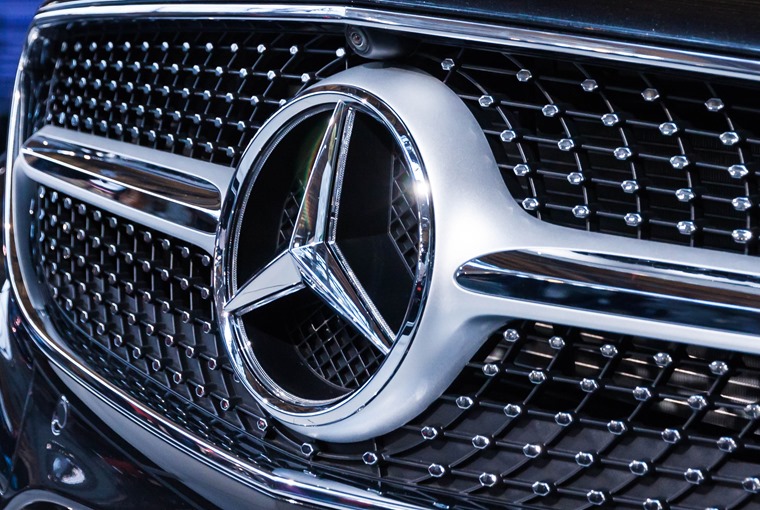 Half of the vehicles in February's top ten most popular vehicles are from Mercedes-Benz, with Volkswagen Group also featuring prominently. The Mercedes-Benz GLA-Class compact SUV was the most enquired on vehicle during February, rocketing up the table and just pipping its hatchback stablemate, the A-Class, to top spot.
The rise of the GLA-Class during February can be attributed to affordable deals on the GLA 180 Urban Edition 5dr Auto, the derivative that earned most of the enquiries on Leasing.com.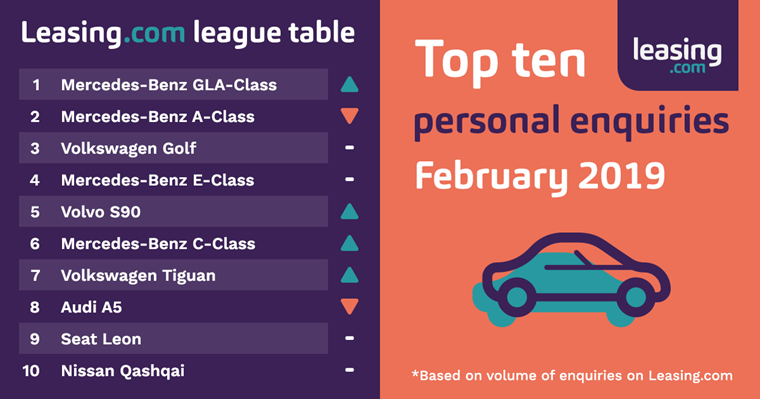 Commenting on the figures, Paul Harrison, Head of Strategic Partnerships at Leasing.com, said: "Mercedes-Benz continues to lead the way when it comes to personal leasing, with desirable vehicles at attractive rates.
"It's also worth noting Volvo is fast becoming a major player, moving up to third place in the manufacturer table, with the S90 executive saloon making it into the top ten.
"The Volkswagen Golf was the most popular personal lease car in 2018, but it's got a fight on its hands this year with the tech-laden new A-Class. We fully expect the A-Class and Golf to continue to battle it out over the course of the year to be the most popular car overall."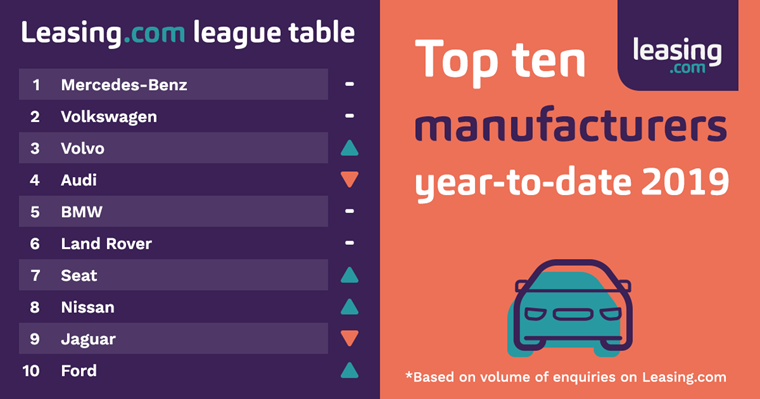 New car marketplace Leasing.com launched earlier this year to drive the UK's switch from car ownership to usership. According to the latest figures from the British Vehicle Rental and Leasing Association, there was a 24% increase in the personal contract hire fleet between Q4 2017 and the same period of 2018.
"The leasing market is holding up well compared to the wider new car market, largely thanks to strong demand for personal leasing," said BVRLA chief executive, Gerry Keaney.