Lexus RZ revealed: Everything you need to know
Lexus has revealed the new RZ SUV – an all-electric car that'll be capable of up to 250 miles.
With deliveries set to commence later this year, here's everything you need to know.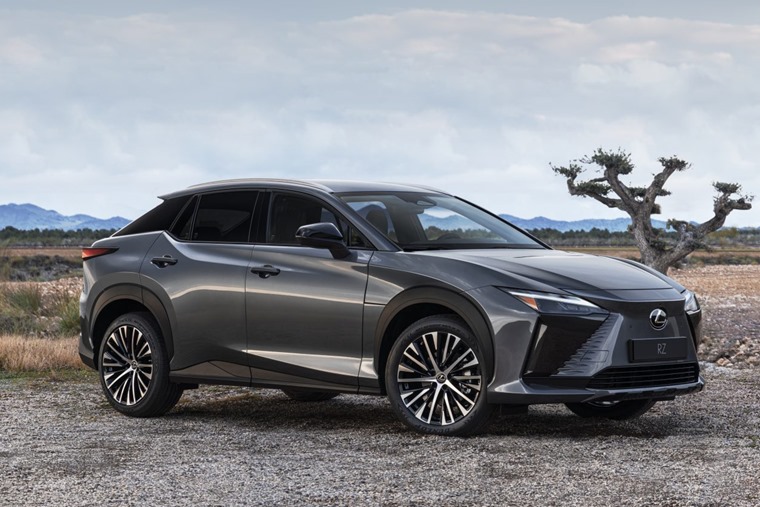 Lexus RZ fast facts
First ground-up EV from Lexus
71.4kWh battery offers up to 250 miles of range
Borrows tech from Toyota bZ4X
Cabin gets new infotainment system
Available in the UK later in 2022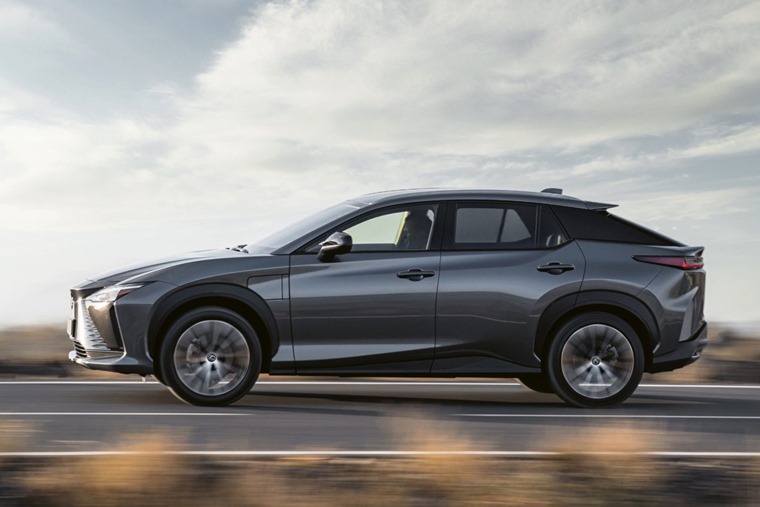 Lexus RZ styling
Externally, the Lexus RZ follows the trend of the brand's latest models. That's to say despite being an EV, it still gets a large grille that dominates the rest of the car. In fact, it's very similar from the front to lots of Lexus' current SUVs such as the NX.
Side on, however, things begin to change. There's a crease that runs below the window line and kinks upwards towards the roof, while the contrasting black trim at the bottom of the door follows a similar design cue – only reversed.
At the rear, there's a full-width light bar that incorporates the Lexus logo, while the tailgate gives the back of the car a more coupe-like look than many SUVs.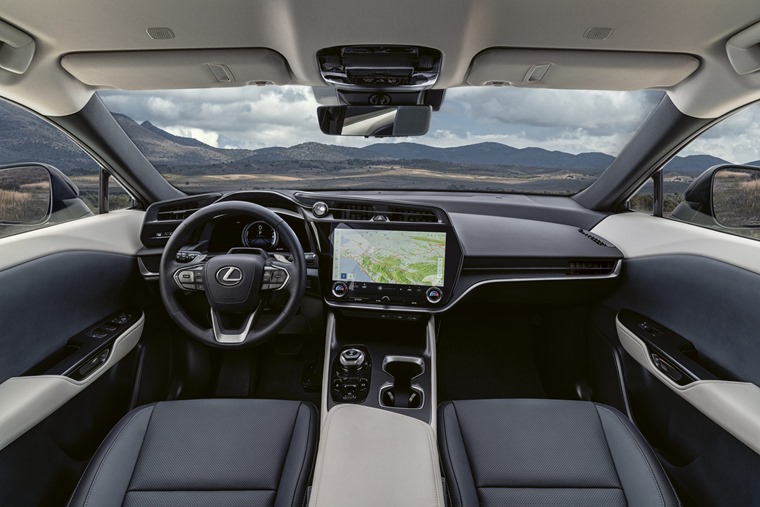 Lexus RZ interior and tech
If there's one area that was lagging behind the competition a little with Lexus, it was the design and layout of its interiors. This all changes with the RZ, with a cleaner, more minimalist look than ever before.
The infotainment system is new and features a 14in touchscreen – a big step up compared to previous versions. It will of course support Apple CarPlay and Android Auto, as well as featuring Lexus' clever voice command assistant.
The rest of the dials and controls have been improved too, with a cleaner look throughout the cabin. A new, squared off steering wheel is also available should you wish, and looks very much like the one available on the Tesla Model S.
Combined with a revised steering set-up, it gives the driver a better view of the digital display while also making the steering lighter and more responsive at slower speeds.
Lexus RZ drivetrain
Underneath, the RZ shares lots of parts with Toyota's funky bZ4X EV, including its 71.4kWh battery. However, with 250 miles of range on offer, it falls a little short of what the Toyota can offer (around 280 miles).
This is mainly due to its dual-motor drivetrain, which combined produce more than 300hp – enough to get it from 0-62mph in 5.5 seconds. The car can support rapid charging of up to 150kW, resulting in a 0 to 80% recharge in around 30 minutes.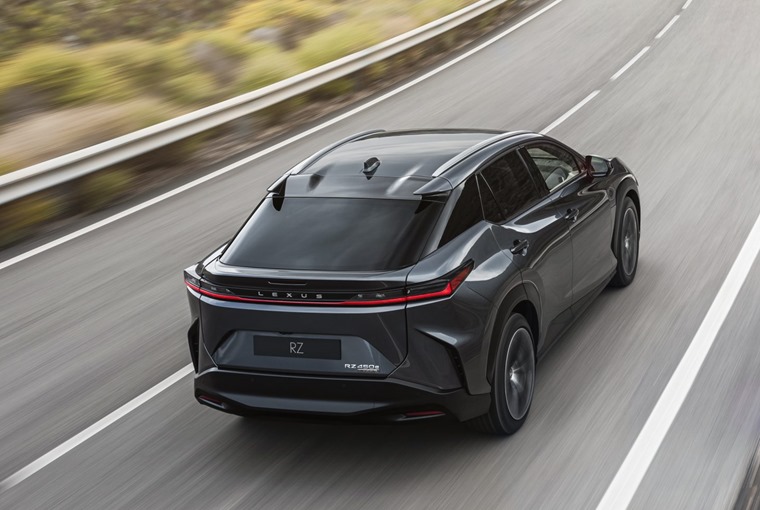 Lexus RZ prices and leasing plans
List prices are to be confirmed, but the RZ will likely cost from around £55,000. We'll bring you leasing plans as soon as they are available. UK deliveries should commence towards the end of the year.