Mazda 2 Hybrid lease deals available now
The all-new Mazda 2 Hybrid is now available to lease, with prices starting from around £200 per month.
It sits alongside the combustion petrol-powered version but offers an all-new self-charging full hybrid powertrain. Click on the button to compare prices, or read on for everything you need to know.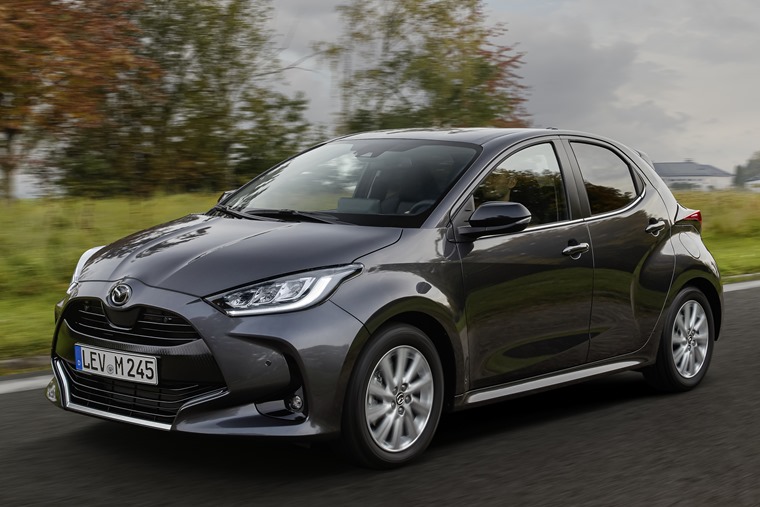 Compare Mazda 2 Hybrid leasing plans
Mazda 2 Hybrid styling
The Mazda 2 Hybrid gets a slightly different look to the standard model – mainly because it's based on the latest Toyota Yaris. In fact, the car is built by Toyota but marketed exclusively as a Mazda.
The front end is more angular, while the grille design and front bumper have been updated. At the rear, its likeness to the Yaris is a little more obvious, but a tweaked tail light design and bumper help it stand out.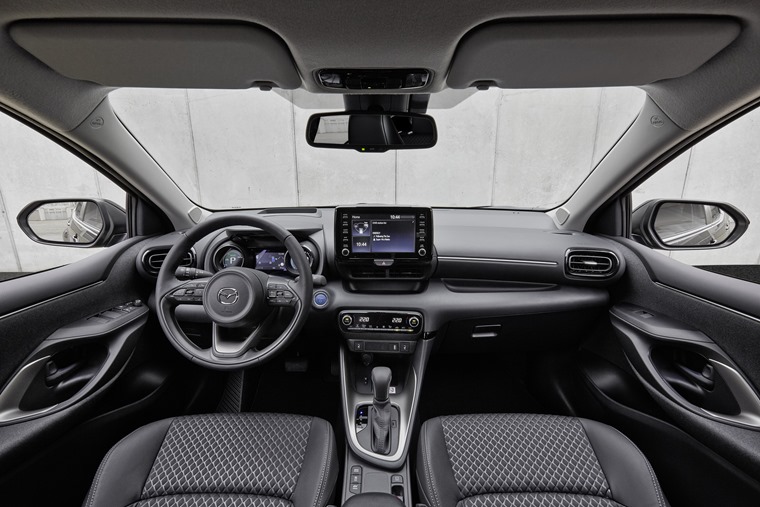 Mazda 2 Hybrid interior
Like the outside, step into the driver's seat and things are rather familiar if you've sat in the latest Yaris. The driver display is different, with pods and a central screen displaying the key information.
The 7in infotainment touchscreen is compatible with Android Auto and Apple CarPlay as standard, while in the boot you'll find 286 litres of boot space which is – you guessed it – exactly the same amount the Yaris offers.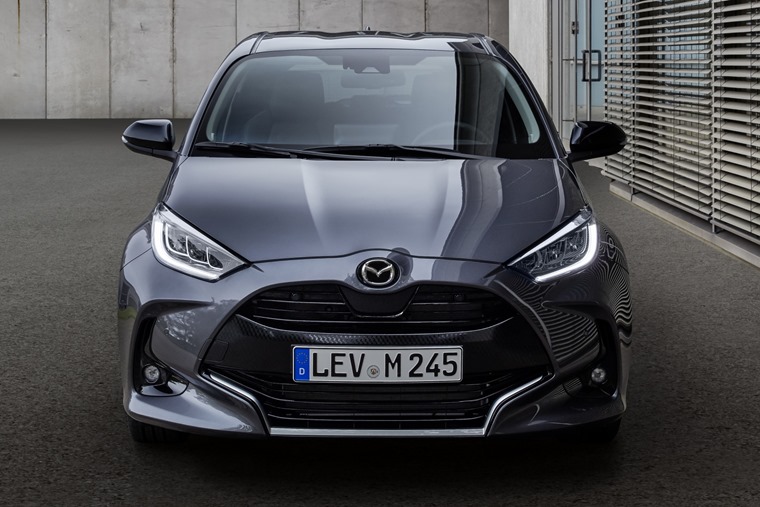 Mazda 2 Hybrid drivetrain
Featuring a 1.5-litre turbo petrol engine and an electric motor, the drivetrain produces around 120hp – enough to get the car from 0-62mph in 9.7 seconds and provide up to 74mpg.
It features an EV model allowing the car to drive on electric power alone at low speed, and comes with an advanced regenerative braking system to recoup as much power as possible for the battery.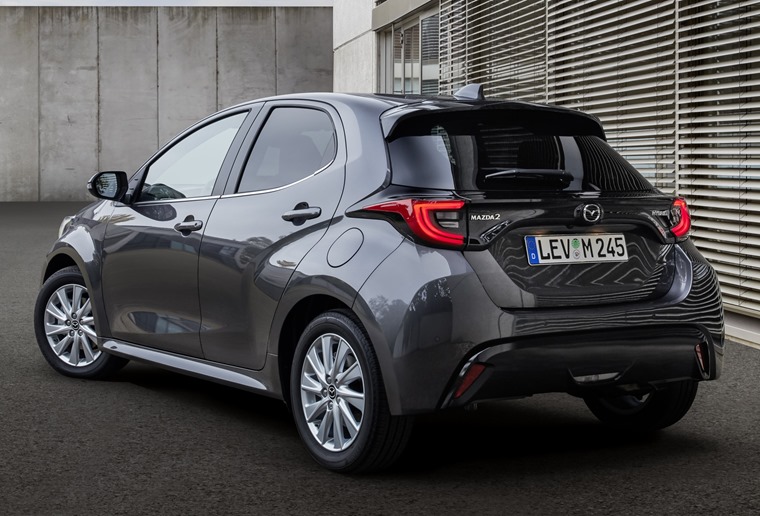 Mazda 2 Hybrid release date
The 2 Hybrid is the first Mazda to gain full hybrid power, although the 3, CX-30 and CX-5 feature mild-hybrid drivetrains and a plug-in hybrid is due sometime in 2023.
You can compare Mazda 2 Hybrid deals by clicking the button below.