2019 Mazda 3 revealed in Los Angeles
The 2019 Mazda 3 has been revealed at the Los Angeles Motor Show. Featuring a sleek coupe-like new look, the new hatch is aiming to take on the Volkswagen Golf and the all-new Ford Focus.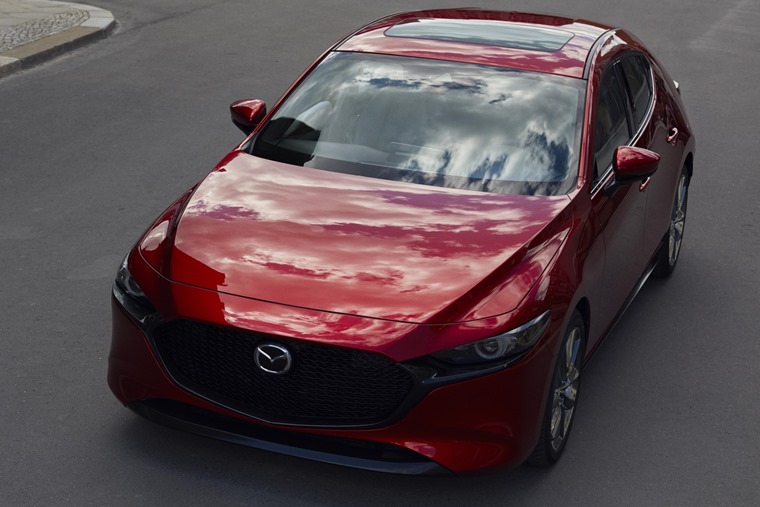 Profile:
3+35
Mileage:
10k Miles p/a
£439.00
Per Month, INC VAT
Initial Payment: £1,317.00
Personal Leasing Deal by: JG Leasing
Taking inspiration from the Kai Concept that was unveiled at the 2017 Tokyo Motor Show, the hatchback variant features a swooping rear end with an unusually thick C-Pillar (the bit between the rear passenger window and the rear windscreen). Like the current version, it'll be available as a saloon, too.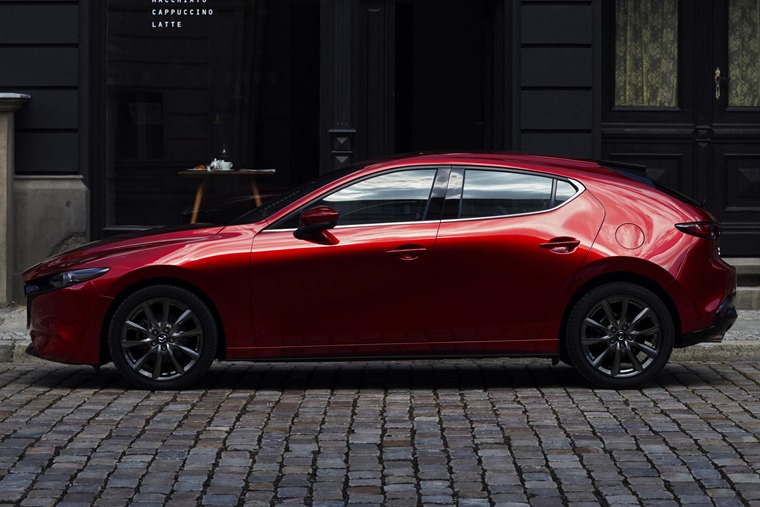 Inside, there's been a big step up in tech and quality, with Mazda taking aim at Audi's A3 and the new Mercedes A-Class rather than Ford Focus as it has traditionally done. There's a trim-coloured material on the dashboard, while the infotainment screen has grown to 8.8in.
Mazda is yet to confirm exact specs, but it's likely the operating system has had a major update, too. It would appear infotainment functions are still controlled via a centrally mounted rotary dial.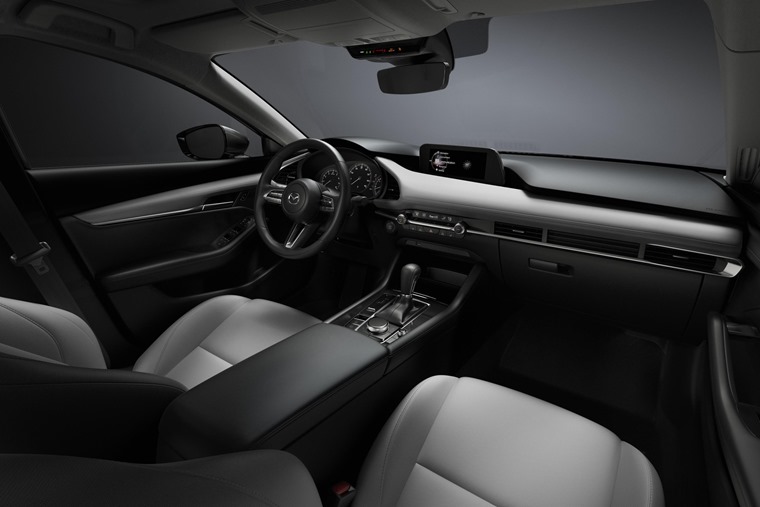 Ergonomics have been improved too, and the new car introduces a host of safety tech including automatic emergency braking and traffic jam assist – a system that can accelerate, brake and steer in slow-moving driving conditions.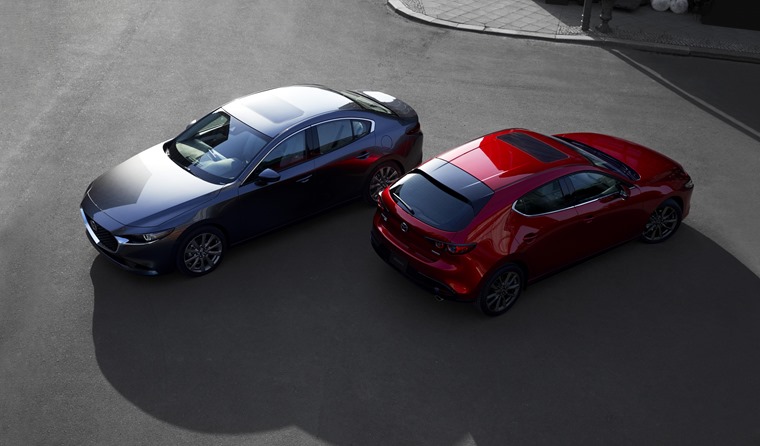 Engine-wise, 1.5-litre and 2.0-litre petrol engines will feature, both of which use Mazda's latest SkyActiv-X supercharger system which aims to increase efficiency by up to 30% compared to other petrol units. A 1.8-litre diesel will also be offered. We'll bring you performance and economy stats as soon as they're available.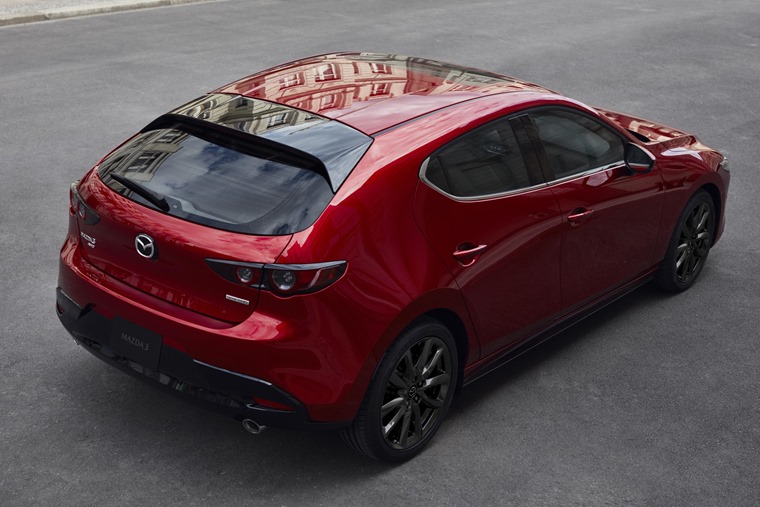 Pricing is to be announced, although we know the Mazda 3 will go on sale in the UK next year. In the meantime, you can check out thousands of lease deals on the current car here, or check out our latest review of the refreshed Mazda 6 Saloon.