Mercedes-Benz EQS: All-electric Tesla-rival teased
Mercedes-Benz has teased a production prototype of its EQS, an all-electric luxury saloon set to rival the Tesla Model S and Porsche Taycan.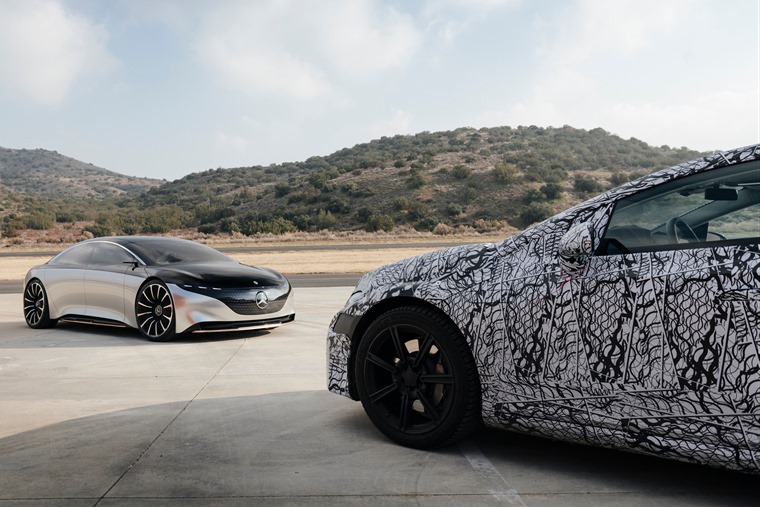 Originally shown at the 2019 Frankfurt Motor Show, Vision EQS was Mercedes' latest sign of things to come. Following on from the EQC, the concept offered a glimpse at pure luxury with its comfort, design and technology and abundance of space.
The camouflaged prototype retains the long and low body style of the concept, and looks similar in size to the current S-Class. Mercedes previously stated this 'one bow' proportion would influence every EQ model to come.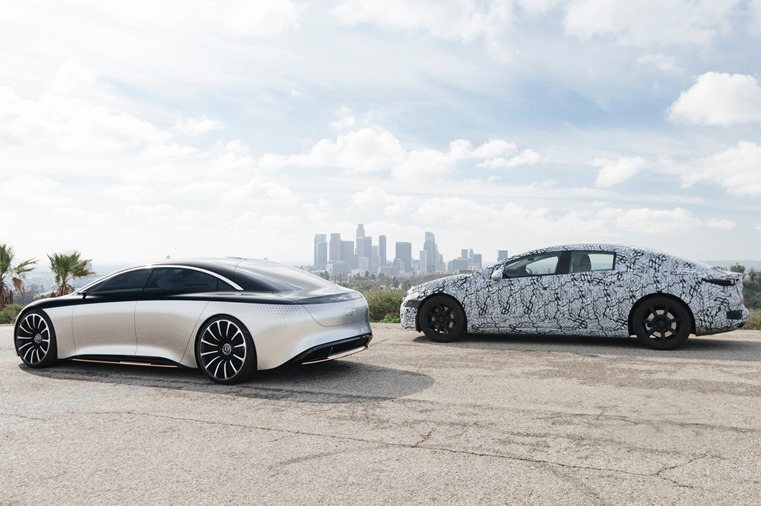 Should the prototype match the stats of the concept, we can expect it to offer 435 miles of range, with the 100kWh battery offering 760Nm of torque and a 0-62mph in 4.5 seconds. This will give the luxury EV the performance of a super-sports car.
Expect further details to be revealed at the upcoming Geneva Motor Show.
The Vision EQS concept: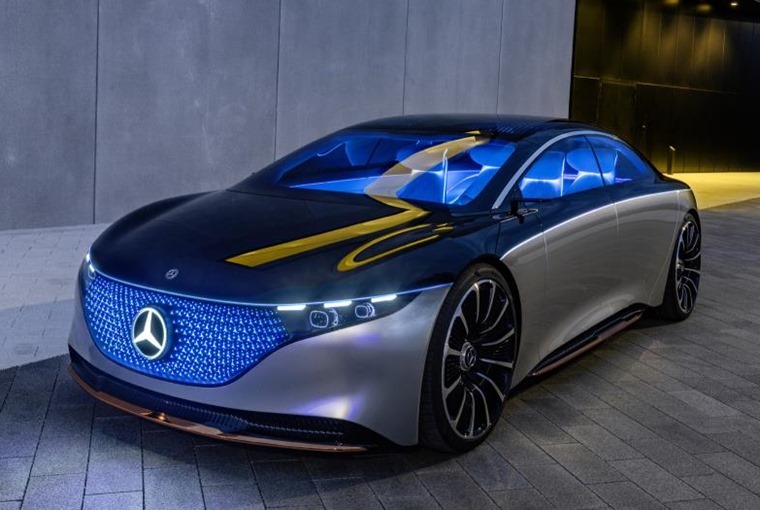 The whole MO of the Mercedes Vision EQS seems to be 'sustainable luxury', with its one bow proportions offering drivers an abundance of space and comfort.
At the front, EQS features a digital front grille which houses nearly 200 LEDs, with the digital light headlamps next to it each featuring four holographic lens modules. The headlamps then feed into a lightbelt which glows around the length of the car and feeds into the rear. At the back the rear-lights are made up of 229 three-pointed stars.
The interior design takes its inspiration from the world of luxury yachts, with the overall sculpture consisting of the combined dashboard, centre console and armrests.
This interior also previews the next generation of the MBUX infotainment system  which consists of three touchscreens – a central portrait unit with additional displays in the door armrests.