Mercedes G-Class: G350d added to range
After launching the fiery AMG G63 version last year, Mercedes has now revealed the G350d – an 'entry-level' diesel version of its latest G-Class, that gets a list price of £94,000.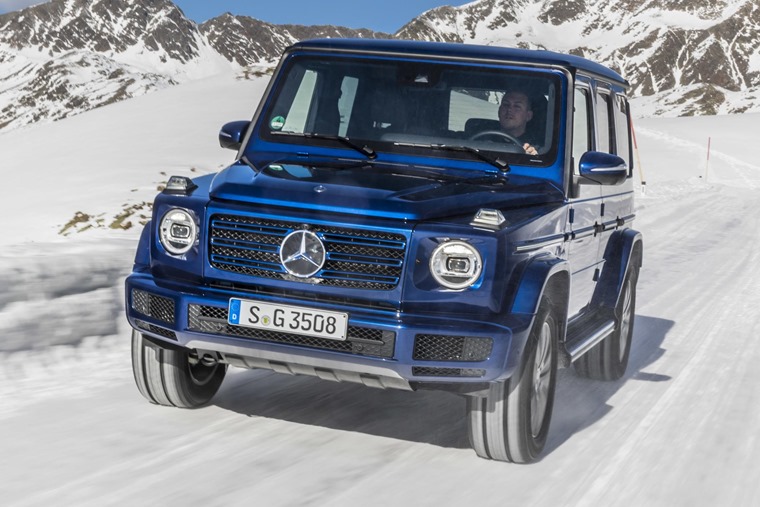 The latest G-Class retains its old school appeal but adds updated interior tech, fresh trim, more space, an updated platform and improved off-road ability.
Having been in production for almost four decades, the G-Class is one of the most recognised off-roaders ever, so Mercedes hasn't messed around with its exterior look too much.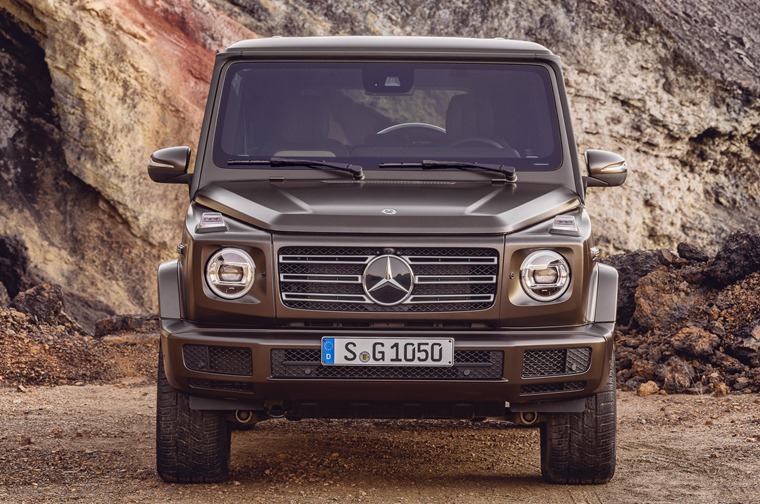 It retains iconic features including the boot-mounted spare wheel, exposed door hinges and chunky indicator units. That said, Mercedes assures us the only carry-overs are the door locks – it really is all-new.
LED headlights up front and a fresh set of tail lights are the most noticeable of the subtle exterior changes.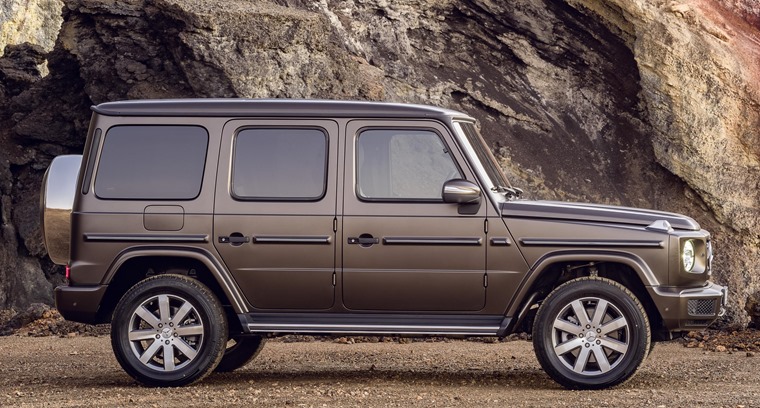 The new G-Class is 53mm longer and 121mm wider than its predecessor though, which gives it more road presence as well as boosting interior space. Talking of the interior…
If there's one area where the outgoing G-Class lags behind other stablemates, it's was on the inside. The new car addresses this problem head-on, aiming to be as "as luxurious as it is authentic".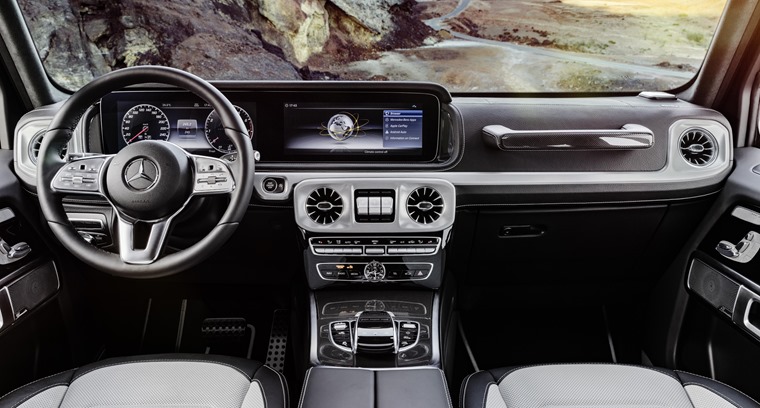 A completely redesigned dashboard features, which now utilises two 12.3in displays much like Mercedes' latest saloon cars. Drivers will be able to choose between three styles of display – Classic, Sport and Progressive.
Circular metal vents replace the dull plastic ones on the current car, with a singular metallic trim piece running the entire length of the dash. A more stylish grab-handle and a neat row of switches for the climate control finishes off the makeover.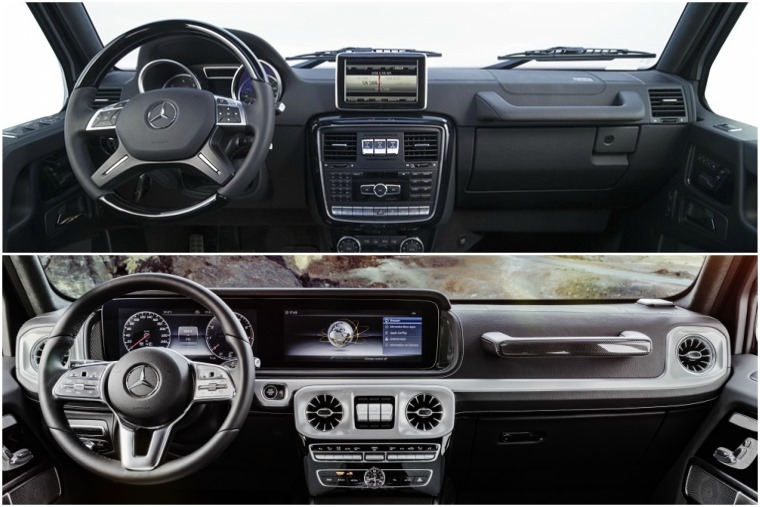 The new G-Class (below) gets a much more refined and well-finished dashboard than the outgoing generation (above).
Touch-sensitive steering wheel controls from the S-Class are also set to feature, which will allow the driver to operate infotainment features without being distracted. The controls respond to swiping motions, much like the surface of a smartphone.
Trim materials and build quality is set to take a stop up too, with authentic wood trim set to feature on even entry-level models. Styling details in aluminium and carbon fibre will also feature, as will luxurious leather "multi-contour" seats.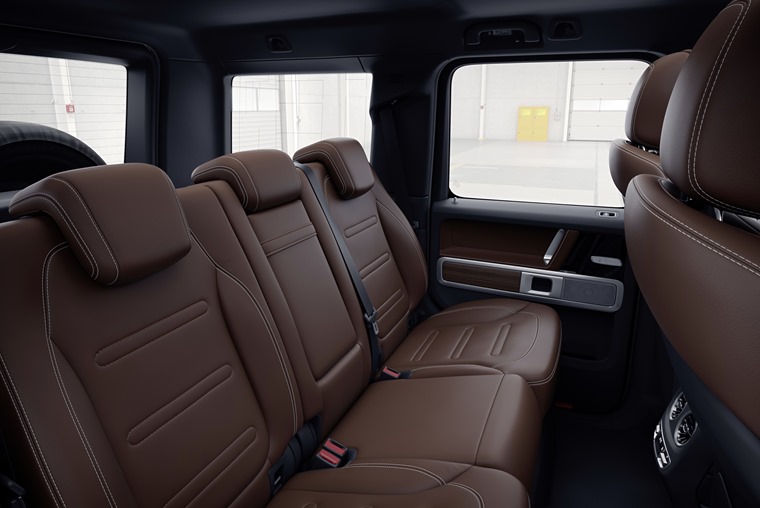 Thanks to a longer wheelbase, the new G-Class will be roomier with front and rear legroom increasing by 38mm and 150mm respectively. A standard 60:40 folding rear seat ensures the G-Class remains a practical proposition, too.
On the tarmac, performance has been improved thanks to a lighter (-170kg) platform that's stronger and safer than before. As for off-roading, a 'G-Mode' has been added which is designed to improve traction when the going gets tough.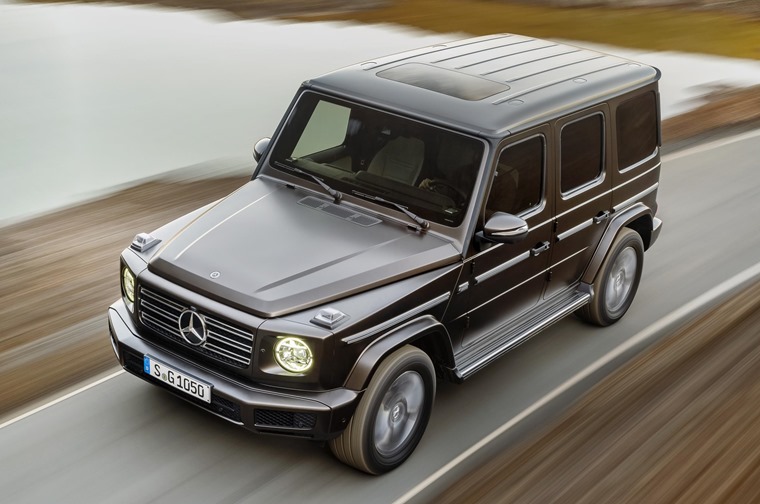 The G-Class' mud-plugging prowess is impressive already, but this new mode will work with the differential locks and low-range gearing to provide even more capability.
Other mechanical improvements include an all-new steering set-up, while all models feature Mercedes' latest 9G nine-speed automatic transmission, which replaces the ageing seven-speed gearbox found in the outgoing model.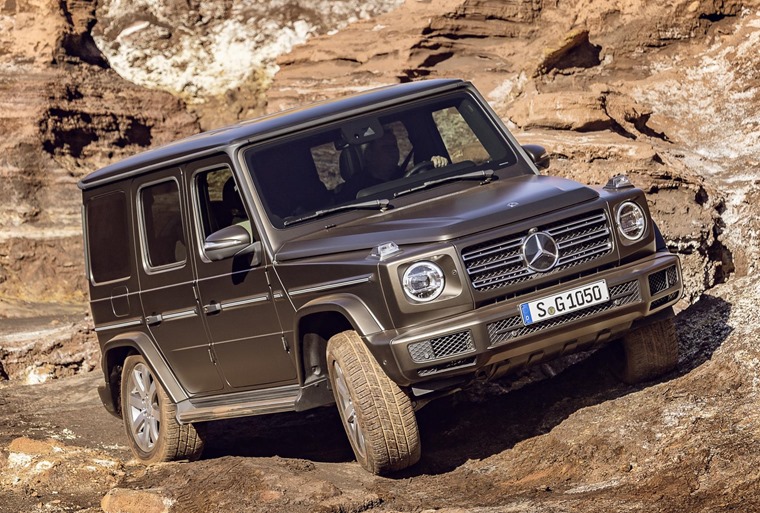 Only two engines are destined for UK shores – the AMG G 63 will be available from launch and the newly introduced 350d. The former uses a 4.0-litre twin-turbo V8 that's capable of producing 603bhp – enough for a ludicrous 0-62mph time of 4.5 seconds and a top speed of 137mph.
The G350d is a more sedate option, but still no slouch – it gets 286bhp and 600Nm of torque resulting in a 7.4-second 0-62mph time and a top speed of 124mph. Combined economy stands at 29.4mpg, and it emits up to 252g/km of CO2.
With Mercedes set to offer electrified options of almost all its vehicles by 2022, we could also see a hybrid or electric G-Class in the coming years.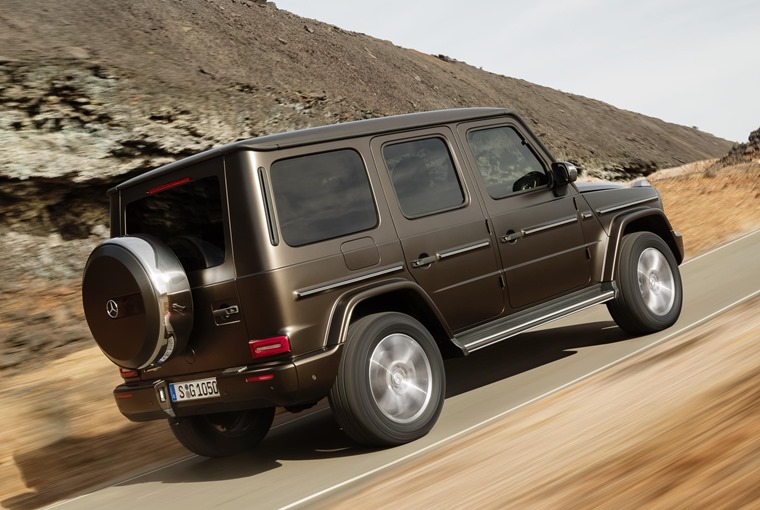 The G-Class isn't a proposition if you're looking for a bargain – the G350d costs from £94,000 OTR, while range-topping G63 models are priced from £143,305. They are both available to order now. If you're feeling flush, you can check out G-Class lease deals here. Or find what you want on Main Car Lease page…