All-electric Mercedes eSprinter: Price and specs revealed
Mercedes has unveiled full specifications and pricing for its new electric van – the eSprinter.
Priced from £52,950 (exc. VAT and any government grants) it joins the smaller electric eVito in the line-up and gets a 96-mile range and class-leading levels of cargo space.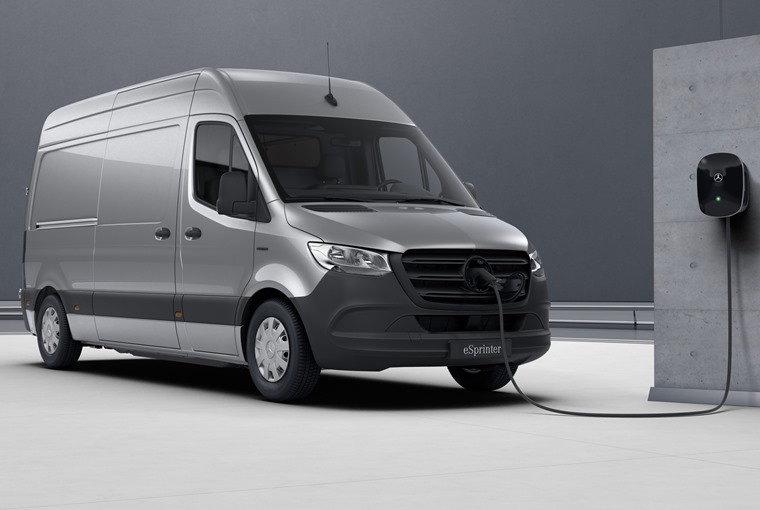 It might seem a little bit steep compared to the price of a non-electric Sprinter, but it's designed for use in urban areas and will be highly desirable for delivery drivers in areas with low-emission zones.
Mercedes did some research suggesting the average daily van mileage in across Europe is 60 miles. In a survey, 96% of all journeys recorded were shorter than the eSprinter's range.
It comes with two charging options: a standard DC 20kW fast charger that takes 120 minutes to gain 80% of its range from 10%, and a 80kW DC option that recharges the same amount of power in just 30 minutes.
In addition, it makes use of a recuperation system that recovers energy while the vehicle is decelerating. Drivers can adjust this mode with the gearshift paddles. The larger the recuperation, the faster the vehicle decelerates.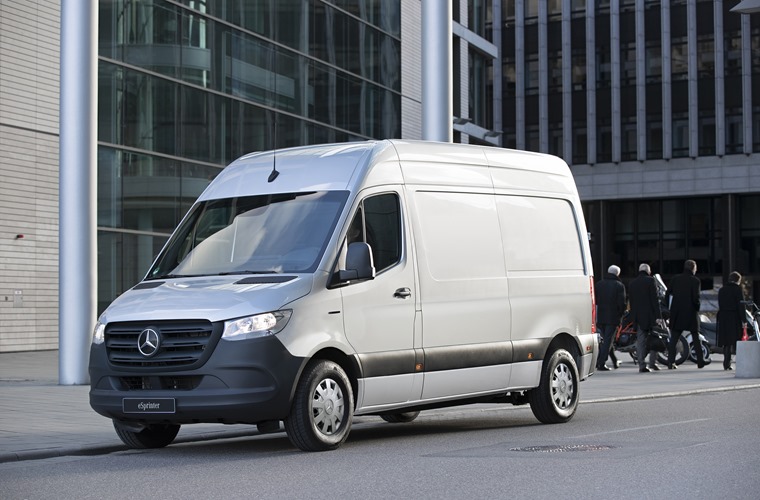 Standard equipment is impressive, with all eSprinters getting a heated seat for the driver, a full-width partition, air conditioning, wood interior panelling, speed limiter and an audio system with Bluetooth and USB functionality.
Safety is a top priority too, with Active brake assist, attention assist, crosswind assist and Emergency eCall all coming as standard. Remote central locking and a Thatcham Category 1 alarm is on the standard equipment list too.
Five solid paint colours are offered as standard, while a selection of metallics can be added as an option. Other extras include two optional upholstery upgrades and alloy wheels.
We'll bring you leasing deals for the eSprinter as soon as they're available, but in the meantime you can check out van leasing deals right now.