Clash of the titans: Mercedes-Benz G-Class vs Land Rover Defender
Have you heard? The Land Rover Defender has been resurrected! Well, kind of. No, this isn't THE new Defender; we'll have to wait a few more years for that.
What we mean to say is Land Rover has unearthed 150 of its last-of-the-run Defenders, and in a bit of a Frankenstein-esque experiment kitted them out with uprated mechanicals, enhanced interior trim and most importantly, a thunderous Works V8. It's all to celebrate the brand's 70th birthday.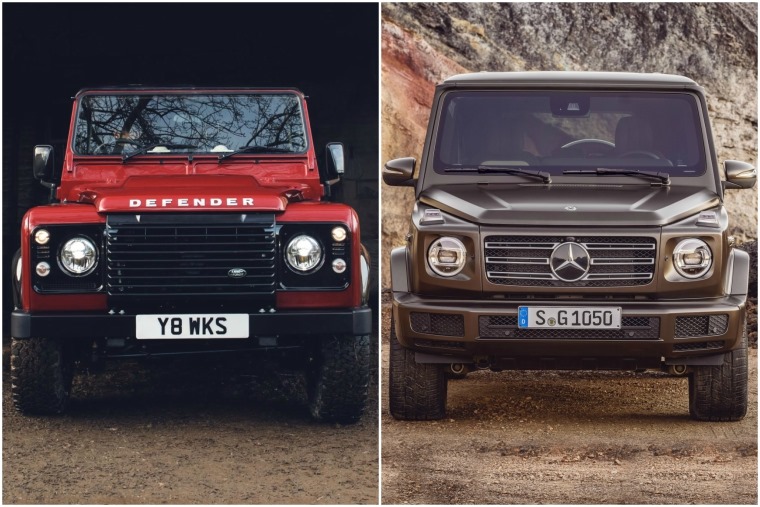 While surely no more than a coincidence, the announcement of this homage came literally days after Mercedes launched the latest version of its own titan time warp – the G-Class.
Unlike the retrofitted Defender, the big Benz is packed to the rafters with high-end tech so, despite looking like it's from 1982, it actually feels more like it's from 2022.
As such, it'd be rather unfair to compare these two beasts head-to-head, but given their simultaneous launches, hefty list prices (the Defender is £150k, and you'll pay around the same for a fully kitted out AMG 63 G), we've delved a little deeper and taken a closer look at these two titans. So let's kick things off with a simple question...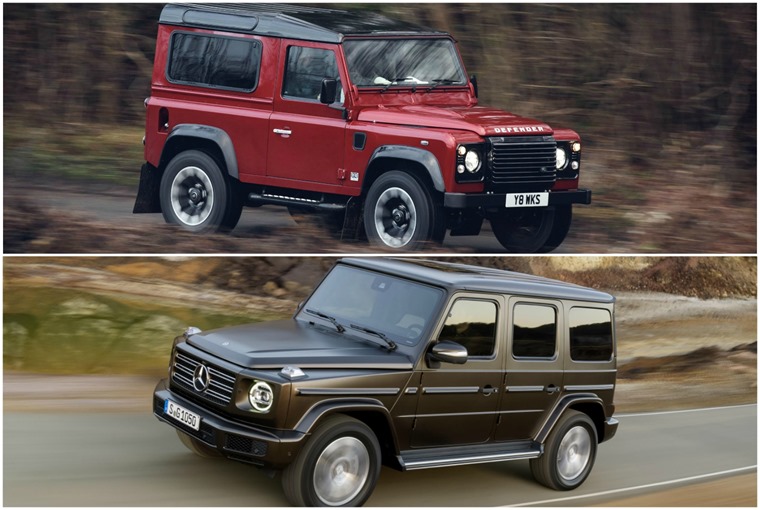 Why is the G-Class still very much alive, and why is the Defender not? Admittedly it is a British icon loved by many, but is it desirable? Not exactly... not to the same extent as a G-Class anyway.
It's down to the fact that back in the 90s, while Mercedes was busy transforming the G-Class into a super-luxurious fashion bauble, the Defender stayed true to its roots and remained the beast-of-burden it had always been.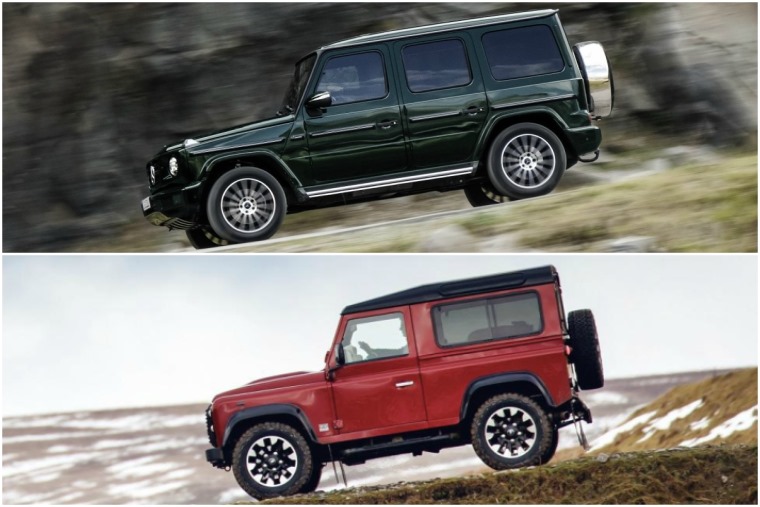 At that time, Land Rover had been busy developing the first generation of Discovery - which remains its flagship model. But that isn't the reason the Defender didn't get the luxury treatment. No, that was down to the Range Rover.
Almost five decades old itself now, the Range Rover was always the one destined to become the marque's Chelsea Tractor and, even if Land Rover did try to make the Defender a little more refined in the 90s, there was no hiding its utilitarian roots.
In the meantime, Mercedes managed to turn its G-Class into the awesome cash cow that it remains today. In fact last year, the G enjoyed record sales in the UK.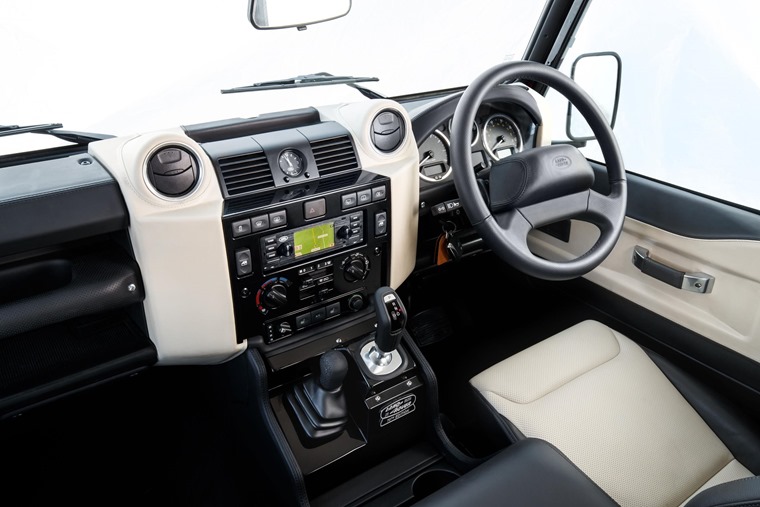 Hard-wearing trim and rubber mats have way to sparkly trim and thick carpets years ago. With more space than ever, the latest tech, not forgetting a ventilation system that doesn't drop on your knees like the Defender, Mercedes is almost guaranteed to continue this success with the new model.
The Mercedes always felt more car-like than the Defender, even in its more rugged guise, but the new car really moves the game on. It borrows infotainment tech and those vivid LCD screen dashboard monitors from none other than the S-Class. Similarly, the steering wheel and other bits of trim have been hand-picked from the marque's top models.
Clunk the door shut on the end-of-the-line Defender however, and things are a bit more Farmer Giles. Despite some nice leather and the odd piece of ally trim, it's still very much the Defender we've always known and loved. In fairness, there's a satnav, but as the sub-atomic sized screen attests, it's more than a bit of an afterthought.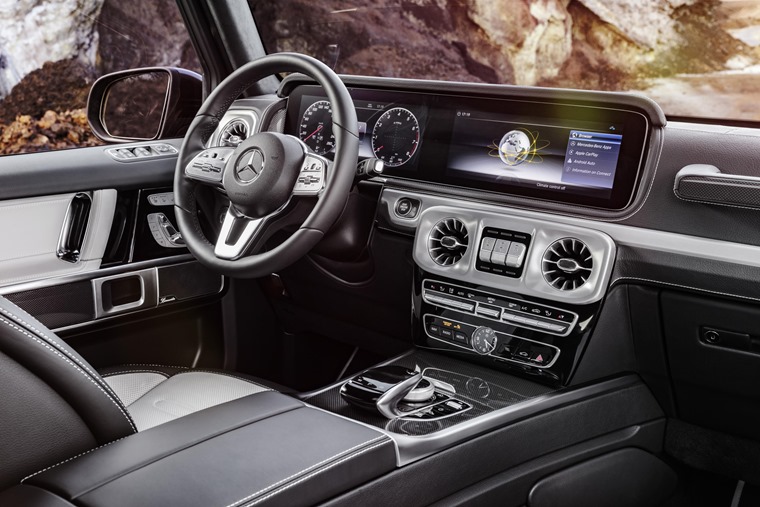 But, when it comes to what both these cars were originally designed to do, the Defender can still tango with the best of them. Sometimes the old ways are the best ways, and given that this is the first V8 Defender since 1998, it certainly has the power for a spot of off-roading. The 5.0-litre unit in question is good for 399bhp and produces 515Nm of torque, so it'll make light work of most things you can throw at it.
It also gets the excellent eight-speed ZF gearbox, although we'll stop short of calling a Defender sporty – despite some uprated brakes and a handling kit, it tops out at just 106mph, reminding you this is no speed machine. If you want to scare yourself however, its 5.1-second 0-60mph time will certainly do the job.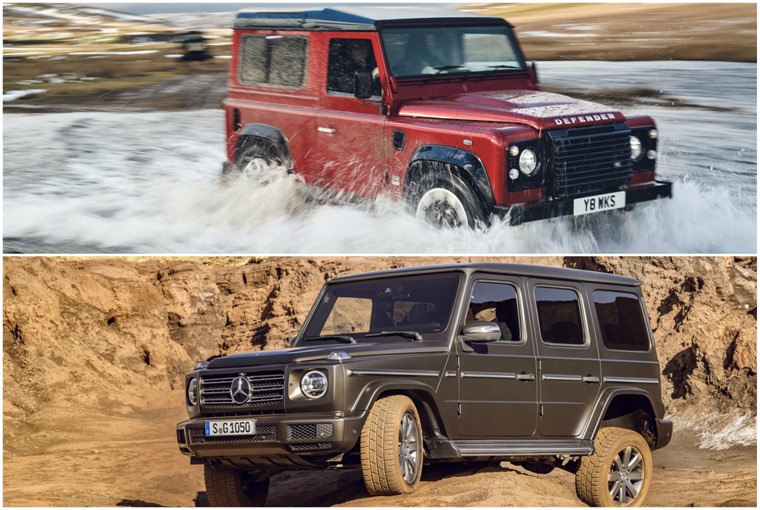 The G-Class has, since 1979, been another stalwart of the off-road scene. It's always been a more refined and comfortable affair than the Defender though, and given its primary market these days are footballers and other fashionable cognoscente, it's no surprise to find the new one is more road-focused than ever before.
It's still available with a torquey six-cylinder diesel, but the 4.0-litre AMG 63 is the one that you'll want. 603bhp, a fresh steering ste-up and Mercedes' latest nine-speed gearbox ensures it has the Defender out-classed in about every regard.
An appropriately named 'G-Mode' does what it says on the tin if you happen across mud/swamp/sand/nuclear apocalypse and, unlike the Defender which has literally been brought back from the dead, Mercedes has future-proofed the G-Class' platform – expect hybrids to be offered in a few years.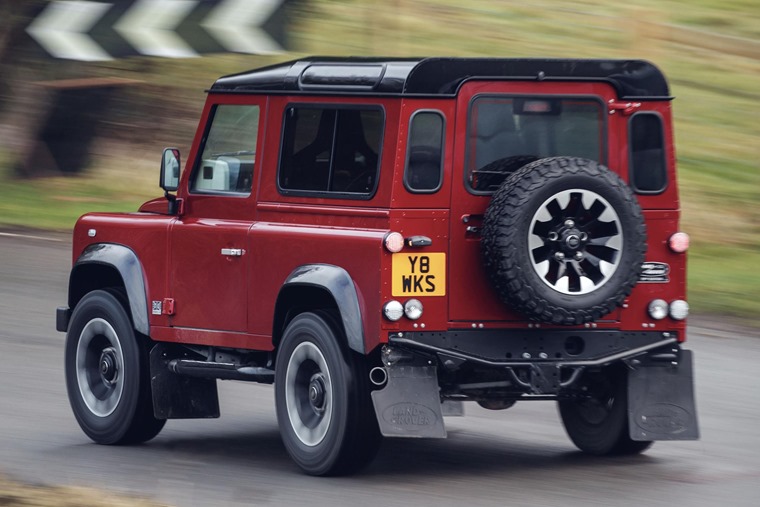 But which one would we take home? Borne from similar design briefs, these are two cars that have ended up being very different things. Land Rover slowly let the Defender fade away as it was replaced by bigger and arguably better things, but Mercedes upped its game to create one of the most exclusive, expensive and desirable 4x4s on the market.
It's not entirely fair to say Land Rover let it die either - this special edition is proof enough that it understands how important it is (although we suspect profit margins might have something to do with it too). But instead of mixing luxurious tech with old school appeal, Land Rover came up with another world-beater: the Range Rover.
And just consider the amount of luxury SUVs that has spawned – from the new Velar to the upcoming SV Coupe, Land Rover still has its fair share of super-luxury products.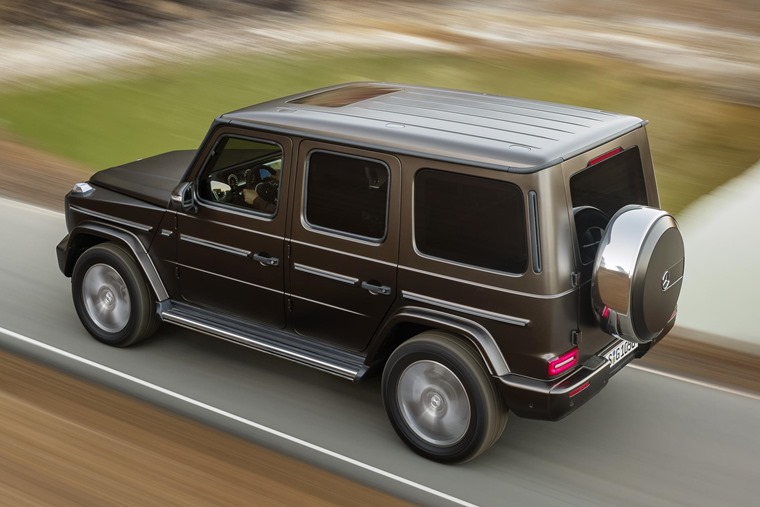 What an SVAutobiography cannot provide though, is that retro appeal. Unless you're one of the lucky few for whom the last 150 Defenders are destined, then we're afraid your only real option is the G-Class if you're after a supremely capable off-road that looks like it's arrived straight out of the 70s. But that's not really a bad prospect, is it?