Say hello to the ultra-luxury Mercedes-Maybach S-Class
The all-new Mercedes-Maybach S-Class has been revealed and is the most luxurious saloon to ever bear the badge. Based on the most recent S-Class, it'll cost from £160,000 when it arrives next year.
Here's all the key details you need to know.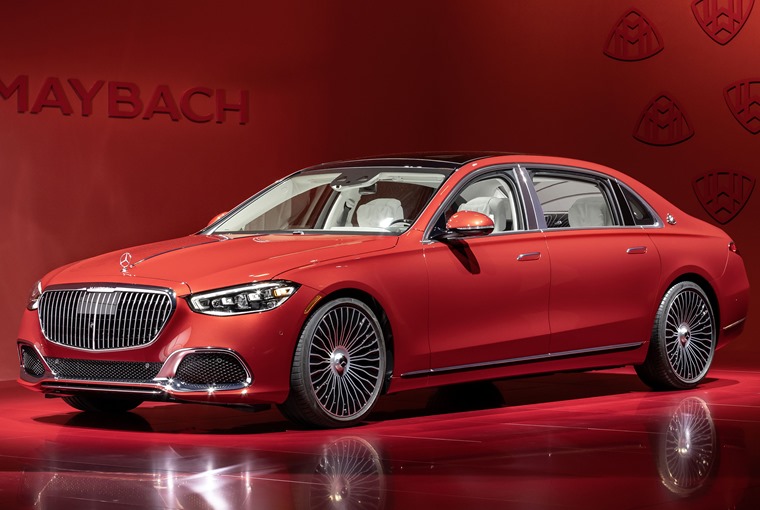 Mercedes-Maybach exterior
From the outside, it's still clear this lavish car is based on the most recent S-Class. But taking aim at the likes of the Bentley Flying Spur means the Maybach is that extra bit special.
For starters, it's only available in the long-wheelbase variation – that means it's almost 20cm longer than the standard S-Class, giving it increased road presence.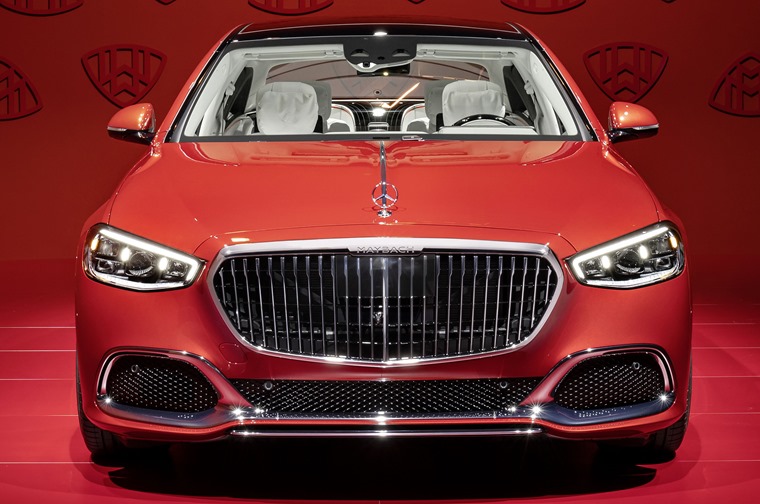 Available in a range of two-tone paint, Maybach says it is applied by hand to the highest quality. Up front, you'll find a set of headlights featuring extremely powerful LED lights that is directed by 1.3 million micro-mirrors.
The grille is recognisable and reminiscent of Maybachs of the past, with the word MAYBACH integrated elegantly into its chrome surround. The rear doors are also larger than standard S-Class models, while you'll find a host of Maybach badges dotted around the bodywork.
Mercedes-Maybach interior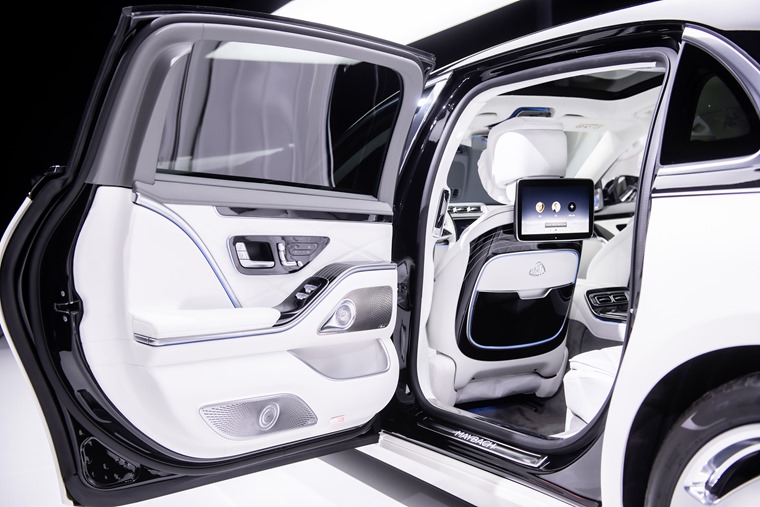 Again, you'll find that the inside resembles the latest S-Class and features lots of similar tech. There's the same 12.3in digital driver display and 12.8in infotainment system you'll find in the standard car. The trim, however, is crafted out of finer materials, while the upholstery and carpets are more voluptuous too.
However, Maybach anticipates most customers will be chauffeured rather than driving the car themselves.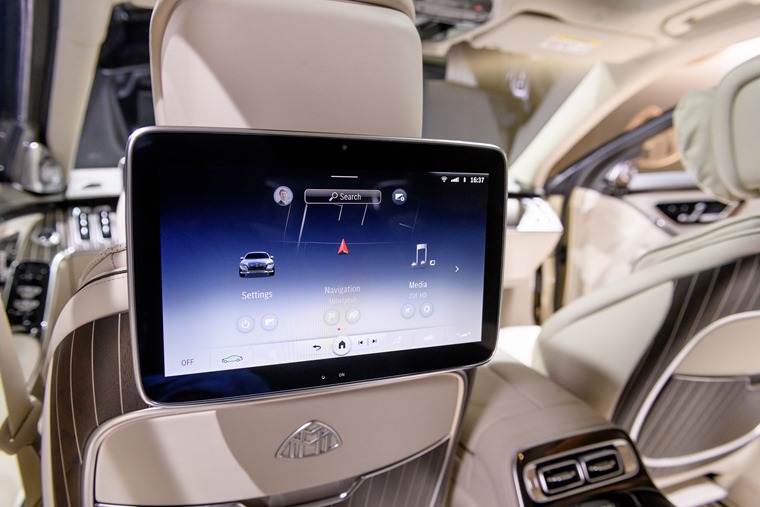 As such, you'll find a pair of 12in touchscreen in the back, both of which are connected to the internet and allow rear passengers to browse the web and stream films. You'll also get a mini fridge built into the rear armrest, which is capable of chilling food and drinks between 1 and 7 degrees c.
Mercedes-Maybach engines and technology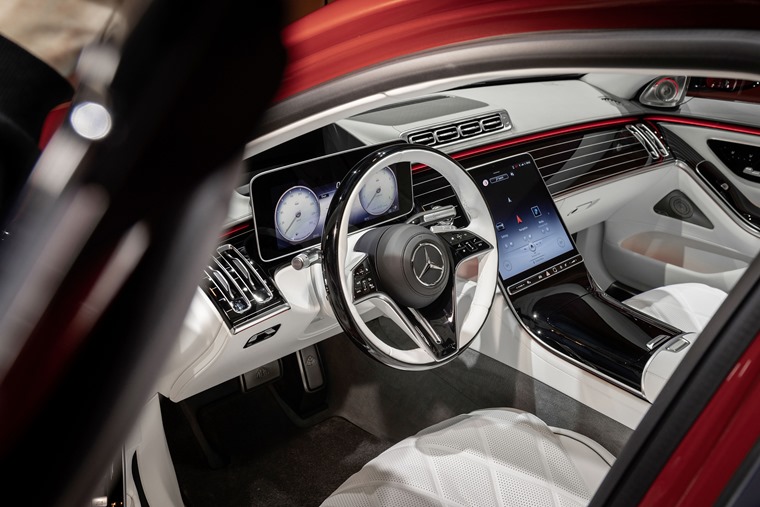 Exact specifications of drivetrains are to be announced, but the Maybach S-Class will be available with mild-hybrid versions of Mercedes' petrol V8 and V12 engines.
The former will use a twin-turbo 4.0-litre V8 and generate more than 600hp. All engines will be available with a silky smooth 9-speed automatic gearbox, which is where you'll also find the electric motor that will improve efficiency and economy.
We also expect a dedicated plug-in hybrid to arrive in due course, which will have an electric range of more than 60 miles if it is anything like the standard S-Class model.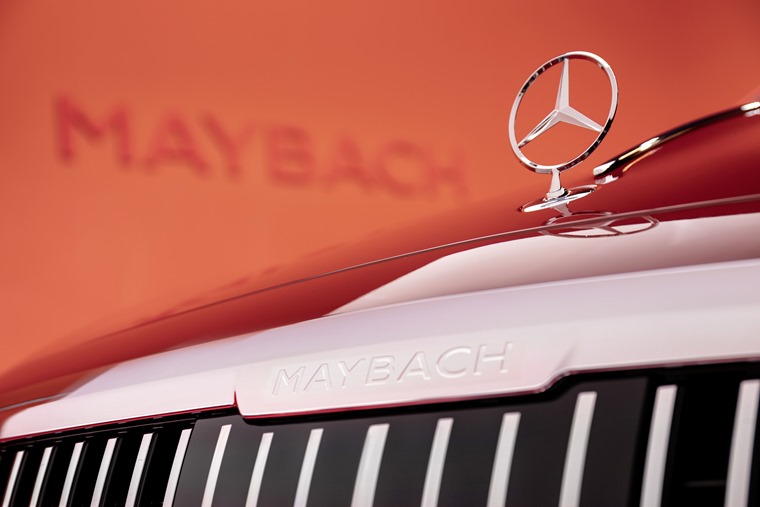 Tech-wise, a host of driver assist systems allows the Maybach S-Class to achieve Level 3 autonomous driving. This means the steering, accelerator and brakes can operate independently as and when it is safe and appropriate to do so. The system is known as Drive Pilot, and also allows the car to take evasive action if it can sense an impending accident or recognises a change in the speed limit.
All models get an adaptive air suspension system as standard, while the options list includes Mercedes' E-Active Body Control system – allowing the car to turn into corners in a more stable manner so that passengers remain as comfortable as possible.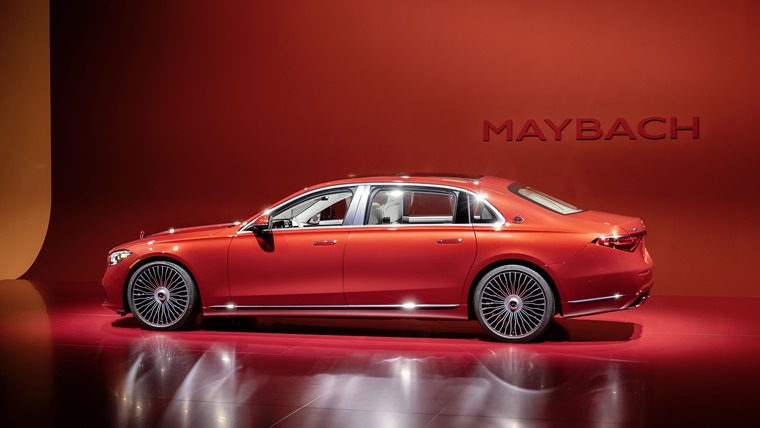 Mercedes-Maybach S-Class release date
Costing from £160,000, order books are set to open in the new year. Deliveries will commence before the end of 2021. We'll bring you more details when they are revealed.