Motoring mergers and acquisitions: The legacy of the 2008 financial crisis lives on
They were turbulent times over a decade ago. Whereas Brexit uncertainty might be making you twitchy now, in 2008 everything was flipped on its head almost instantly due to the global economy crashing, including the automotive world.
Mergers, acquisitions, talks, recalls, downsizing, every manufacturer seemed to go through one drama or the other as they struggled to stay afloat, with companies that once stood on top of the world left at the mercy of others that couldn't previously hold a candle to them.
With PSA stepping in to propose a merger with Fiat Chrysler where Renault failed earlier this year, we've had a look back at some of the biggest motoring mergers that happened since the 2008 financial crisis.
Tata acquired Jaguar and Land Rover from Ford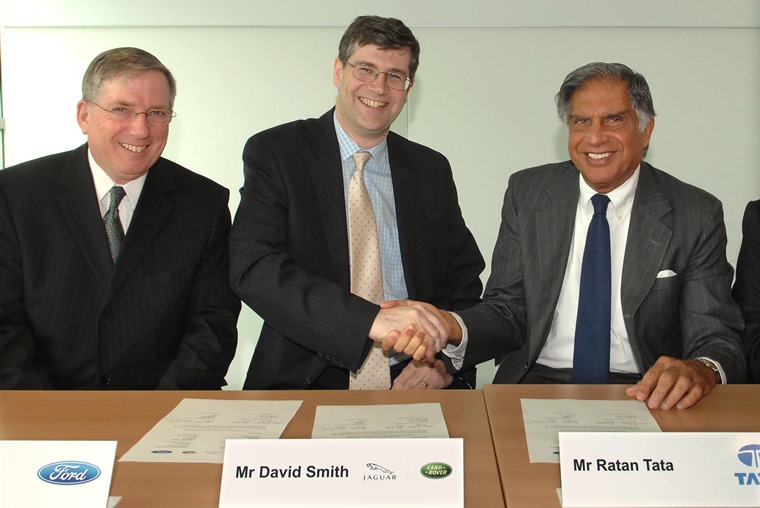 "This is a momentous time for all of us at Tata Motors. Jaguar and Land Rover are two iconic British brands with worldwide growth prospects."
Amid the various uncertainties of the recession, Ford began offloading a lot of its loss-making interests in a form of damage limitation. Sold for £1.5bn to Tata Motors in 2008, £1bn less than Ford had paid in 1990, the Indian automotive manufacturer was one of the first companies from an emerging market to gain ownership of a marquee manufacturer.
The world was dubious that Tata could turn around the fortunes of Jaguar and Land Rover, but it did exactly that. By adopting a hands-off policy and granting autonomy to management, JLR thrived with the shackles of Ford now off.
It hasn't exactly been plain sailing along the way, with the manufacturer making their biggest-ever quarterly loss of £273m in the final quarter of 2018 due to falling sales in the China market. Despite this major setback and rumours of another merger, this time with Groupe PSA, the future looks bright for JLR thanks to the resounding success of its first electric vehicle, the I-Pace, a strong current offering and the upcoming relaunch of the Defender line.
Geely acquired Volvo from Ford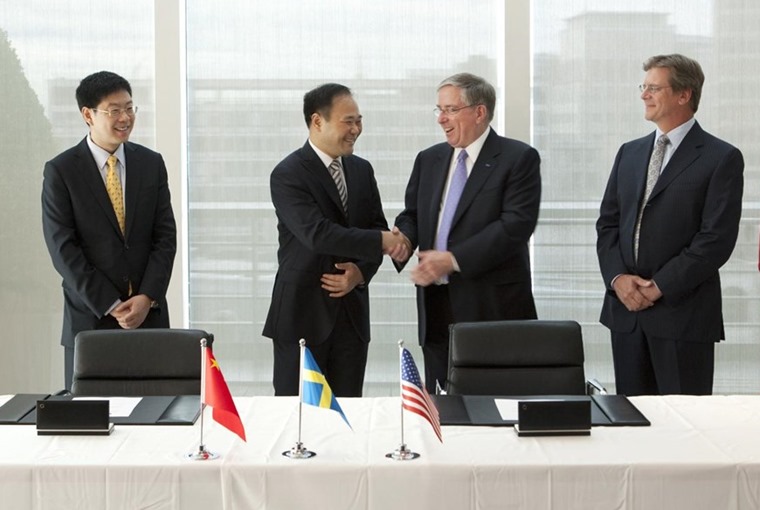 "We think it's a fair price for a good business."
When Ford purchased Volvo for $6.5bn in 1999, with the aim of making the brand their luxury car division, it turned Ford into the world's second-largest car maker. Fast forward to 2010 and just like the above, Ford was offloading Volvo to another company from an emerging market, this time Zhejiang Geely Holding Group from China. And just like JLR and Tata, it seems everyone had their misgivings about the Geely/Volvo deal with concerns raised about everything from where production would be based to how labour union's would be affected.
The deal, worth a cut-price £1.2bn, was a sign of things to come as China had just recently become the number one automotive market in the world and wanted to continue to grow its influence while also gaining greater industrial expertise. Encouraged to create head-turning vehicles that could compete with the likes of Mercedes, BMW and Audi, the challenge to revitalise a brand mismanaged by Ford was on.
In 2019 it's safe to say the mission has been accomplished. Volvo is one of the shining starts of the automotive world, continuing to pioneer car safety and technological innovation as well as becoming the first to declare its transition to a zero-emission manufacturer.
As Lex Kerssemakers, a top Volvo executive under both Ford and Geely, commented to Bloomberg about the takeover: "They left us alone and had the patience as an investor not to take our money but to reinvest it in a new product portfolio. We were close to being dead in 2010. And here we are."
Fiat rescues Chrysler from bankruptcy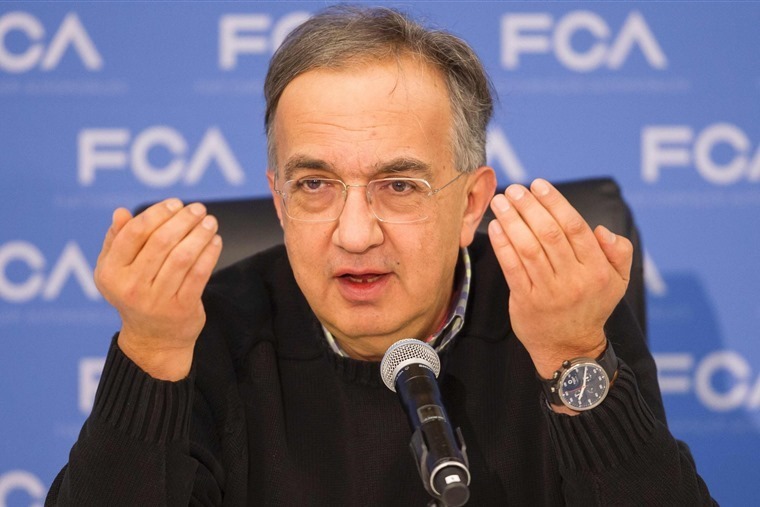 "The unified ownership structure will now allow us to fully execute our vision of creating a global automaker."
Long before any merger with PSA was on the cards, Fiat came to the rescue of a different manufacturer.
Following a disastrous partnership with Daimler which lasted nine years and ended in acrimony, Chrysler regained its independence with a $6bn sale in 2007. The hurt was only just beginning for the marquee American manufacturer though, and it eventually filed for bankruptcy in 2009.
It was rescued in quite unexpected fashion. The Italian automotive giant Fiat partnered with the US and Canadian government and the United Auto Workers to bail out Chrysler, and over the course of the next five years Fiat acquired the other parties' shares. In 2014, with an estimated $10.4bn spent, Fiat bought the remaining shares from United Auto Workers - making Chrysler a wholly-owned subsidiary of Fiat. Renamed as Fiat Chrysler Automobiles, and under the shrewd guidance of the dearly departed Sergio Marchionne, the group operated on an even keel for the first time in years.
Porsche's hostile takeover of Volkswagen backfires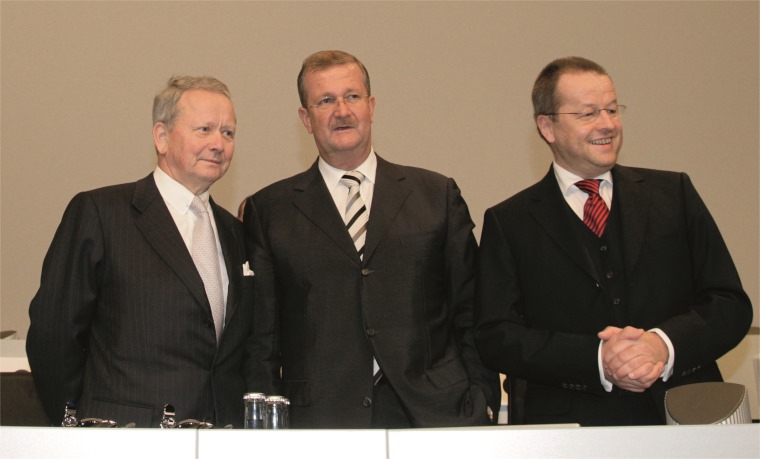 "Of course it hurts when the little firm buys up the big one." – Wendelin Wiedeking (centre)
Having weathered the storm of dieselgate, Volkswagen Group can offer a car to satisfy any taste – from awesome Audis and solid Skodas to beautiful Bentleys and powerful Porsches. But that could have been a whole lot different if Wendelin Wiedeking, former Porsche executive, had had his way.
The cigar chomping chairman had gained a lot of respect at all levels in the industry over the years, chiefly for rescuing Porsche from the brink of bankruptcy in the 90s by modernising production while expanding the model line-up. But all that hard work almost ended up sending Porsche into a serious crisis.
It began inauspiciously enough, with Wiedeking announcing the purchase of a 20% stake in Volkswagen in 2005. In 2008, thanks to an astute mix of long-term foresight and short-term financial wizardry, this extended to a 51% share of the company with trading in options in VW accounting for €3.6bn of Porsche's turnover while a mere €1bn was made from actually manufacturing cars. All of these machinations sent VW's share price soaring to the extent it was briefly the most valuable company in the world.
It was at this point the gloves came off, with Wiedeking admitting he wanted to own 75% of Volkswagen shares by the end of 2009. This had the double whammy of meaning that upon attaining that figure, €8bn would be returned to Porsche thus emptying VW's reserves. Alas, this hostile takeover attempt came at precisely the wrong time.
As the financial crisis took hold in Europe, Wiedeking's line of credit ran out and he could not complete Porsche's acquisition of VW. With €10bn in debts now accrued, in desperation he turned to Qatar for backing to complete the takeover, a move which forced the intervention of German chancellor Angela Merkel. With Porsche now financially overstretched, in a bizarre twist of fate Volkswagen offered to purchase 49.9% of the company before going on to buy the remaining amount for €4.46bn in 2012. By this point, the hubristic Wiedeking was long gone. Like the very people who started the financial crisis, he gambled and lost.