Mobile phone loophole CLOSED: What drivers need to know
New legislation has closed a loophole in the law, that allowed drivers to avoid prosecution if they were using their mobile phone to take photos, scrolling through playlists or playing games.
Transport Secretary Grant Shapps says the government has tightened up the law to make sure there is a "zero-tolerance approach" when it comes to using phone behind the wheel.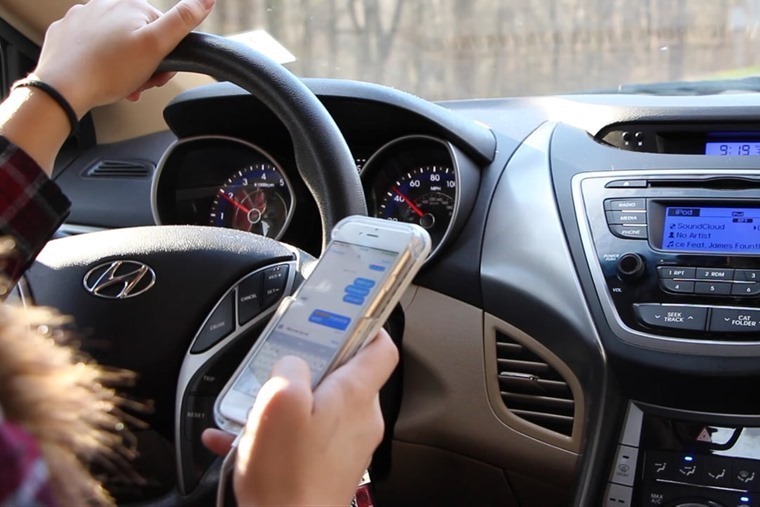 So what's changed?
The law change has essentially been extended to cover more than simply making phone calls and sending messages, following the evolution of smartphone technology.
It has been done to ensure drivers can be prosecuted for using other features on their hand held device. The changes were brought about after the overturning of a 2019 conviction, in which a man said that because he was not using his phone to "to communicate" there was no offence.
The High Court then criticised the law, and said that it must evolve with technology. The most recent figures show 17 people were killed, and 124 seriously injured in crashes caused by a driver using a mobile phone.
Grant Shapps commented: "I will do everything in my power to keep road users safe, which is why I am taking a zero-tolerance approach to those who decide to risk lives by using their phone behind the wheel.
"I'm ensuring anyone who chooses to break this vital law can face punishment for doing so, and we'll continue our efforts to ensure our roads remain among the safest in the world."
The latest rules
Here are the key takeaway points for drivers:
Using a hand-held mobile phone, satnav or smart device while driving is illegal
You must ensure your device is hands-free before you set off
The law still applies whether you're stopped in traffic, or queuing at lights
Scrolling your phone in a handheld cradle still leaves drivers open to prosecution for carless driving
Six penalty points and a £200 fine is the most likely outcome to those who are cause

Don't forget the drive-thru … is still driving
What about using contactless payment methods at a drive thru? Well, the law says that while using a phone behind the wheel is illegal, you can still use your phone to pay for goods – providing the vehicle is stationary, and the goods/services are for immediate collection.
But as for queuing in the drive-thru itself – that's a grey area. Technically, unless your handbrake is applied and your engine is off, you could still be prosecuted for using your phone as you queue – worth a thought the next time you're doing the McDonald's run.
The latest data suggests that 81% of the public support the latest changes to the law. AA president Edmund King said that using a phone behind the wheel needs to be "as socially unacceptable as drink driving.