Morris JE: All-electric van makes debut with 200 miles of range promised
Morris Commercial has revealed its first model, the JE all-electric van, at the Design Museum in London. Designed and engineered in the UK, the electric light commercial vehicle will be priced from £60,000 when it arrives in 2021.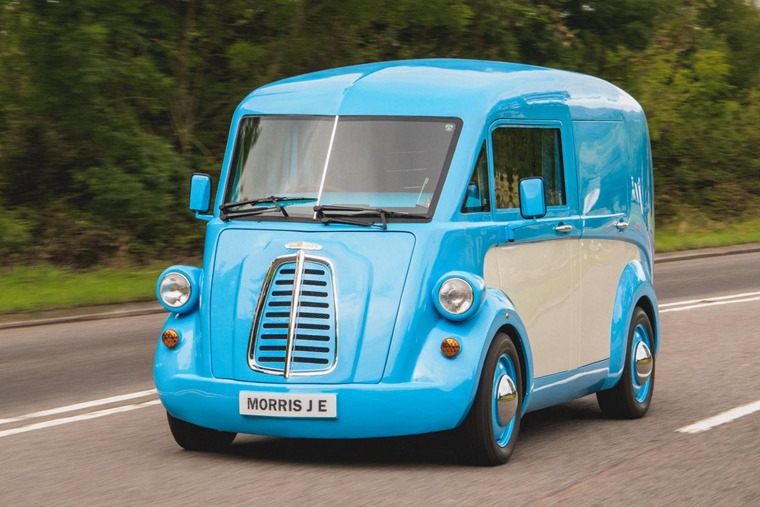 The original J-type was unapologetically distinctive, with its minimal front overhang, distinctive pear-shaped grille, split front windscreen and swooping roofline. The new JE benefits from many of these core styling attributes in a marriage of retro-yet-contemporary design for the 21st century, aiming to be a fun and inspiring, modern interpretation of the quirky van of yesteryear.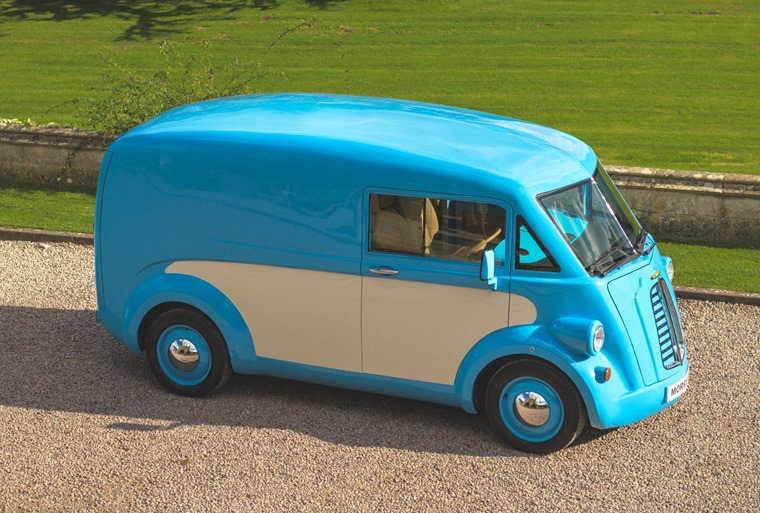 With a state-of-the-art 60kW lithium-ion battery powertrain, the vehicle will offer 200 miles of range on a single charge.
The JE also benefits from a lightweight, modular chassis making it highly adaptable for future derivatives such as a pickup, minibus or camper van. The combination of this lightweight chassis with a carbon fibre body also makes the Morris JE one of the lightest LCVs in the marketplace, resulting in an outstanding power-to-weight efficiency.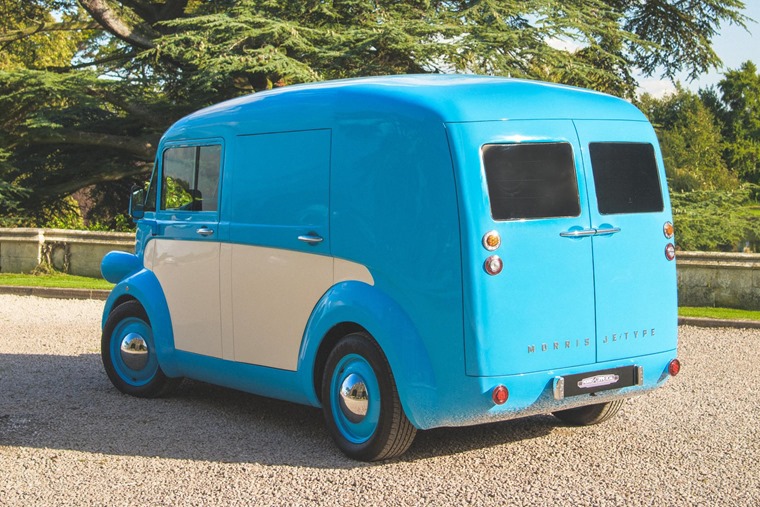 To this end, the JE is an LCV that sits within the 2.5 tonne segment, the lightest sector in the commercial vehicle market. However, it boasts a 1 tonne payload and 5.5 m³ carrying capacity, which is more typical of vehicles in the larger 3.5 tonne sector. Accommodating two standard pallets, access is provided via full-width rear doors and a sliding side door.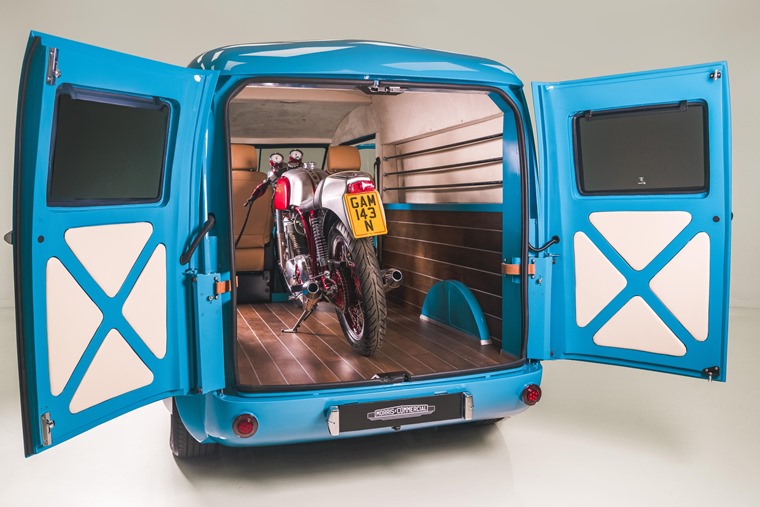 Presenting the Morris JE, Dr Qu Li, CEO and founder of Morris Commercial, said: "From the outset, our vision was to bring a new concept to the LCV market, not just in terms of the battery electric powertrain, but also to introduce a timeless design that takes the aesthetics and appeal of such a vehicle to a whole new level.
"What we have created is a beautiful, retro design that sits upon a cutting-edge, modular BEV platform, delivering practicality and functionality to compete with the best in its segment."