NHS to offer lease deals on new Jaguar I-Pace to staff
Jaguar Land Rover and Northumbria Healthcare NHS Foundation Trust have announced public sector staff across the country will be able to lease Jaguar's all-electric I-Pace over a three-year period.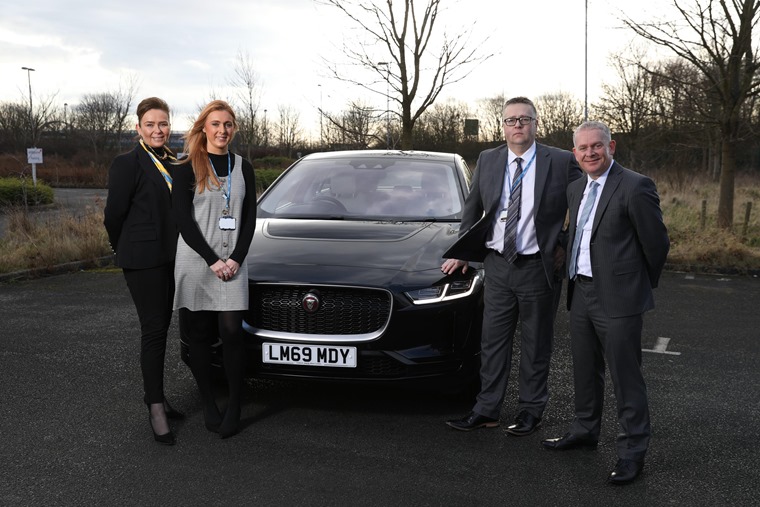 The fleet of 700 Jaguar I-Pace SUVs will be available to staff from organisations which are signed up to NHS Fleet Solutions. Employees will pay for their vehicle via salary sacrifice.
All NHS Fleet Solutions staff are employed by Northumbria Healthcare and accordingly all income/profits are re-invested into patient care.
The Jaguar I-Pace has won a variety of plaudits since its launch in 2019, including the prestigious 'World Car of the Year'. The zero emissions SUV complements the NHS' ambition to reduce its carbon footprint and be more sustainable.
Commenting on the announcement, Sir James Mackey, chief executive Northumbria Healthcare, said: "We are delighted to be working with Jaguar Land Rover UK, this is a great deal for NHS and public sector staff and delivers genuine benefit to our patients."
Claire Watson-Brown, national contract hire and public sector manager, Jaguar Land Rover UK, said: "We are very proud to provide NHS and public sector staff with this fleet of Jaguar I-Paces. The I-Pace demonstrates our latest electric vehicle technology, developed here in the UK to deliver clean, sustainable and efficient transport."