How does the Nissan Leaf e-Pedal work? Is it any good?
We've been getting to grips with the new Nissan Leaf recently.
After reviewing it in full, we also put it to work to find out just what it's like to live with as a day-to-day vehicle.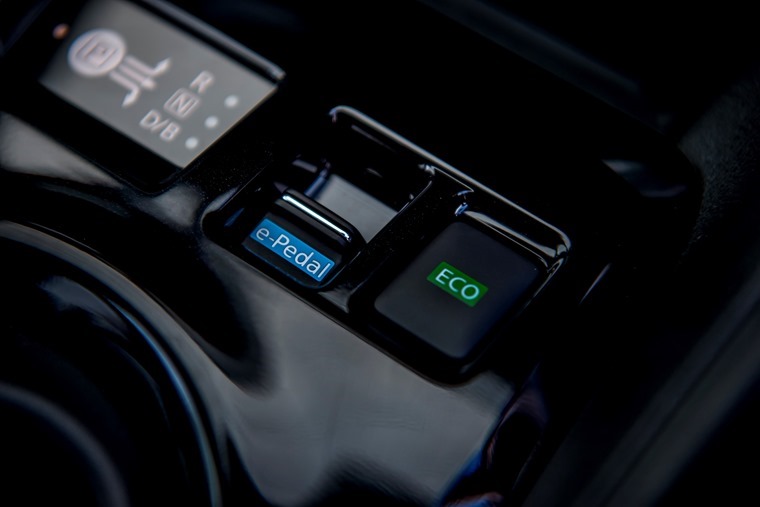 One subject we haven't gone into much depth on, however, is the Leaf's e-pedal – a new feature that allows the car to be driven without touching the brake. Well, more or less.
Sound a little weird? Well we've been investigating, and here's what you need to know.
What exactly does the e-Pedal do?
The e-Pedal's job is to encourage what is known as one pedal driving – something that maximises a car's efficiency. Braking and accelerating all the time wastes energy and, while it's a problem for all cars, it's much more pronounced for EVs.
In the new Leaf, press the accelerator (or e-Pedal) and the car will accelerate as you'd expect. However, the moment you lift off the throttle, the car will slow down courtesy of the electric motor's regenerative braking system. We've seen this kind of thing on many EVs and hybrids before, but the Nissan takes things to the next level, because lifting off will bring the car to a complete stop.
Nissan predicts it can actually supersede the traditional brake pedal by as much as 90% in urban driving conditions, and having driven one, we can confirm that figure is more or less accurate. Too futuristic for you? Don't worry – it will take some getting used to. After years of expecting a car to simply coast when you ease of the accelerator pedal, it's quite a big thing to get your head around.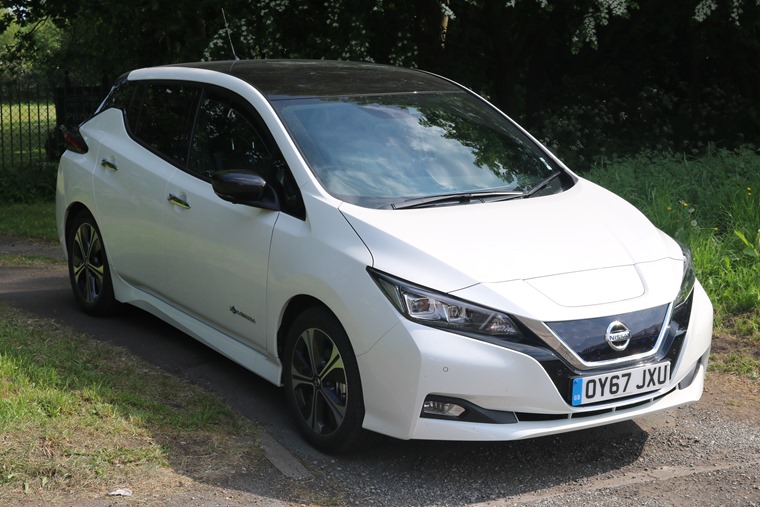 That said, we found it to be great in traffic jams, and we think most people will end up preferring it for most of the time – it's much easier than constantly accelerating and braking as you edge forward in traffic. Another added benefit is that in e-Pedal mode, the Leaf will hold itself on a hill. Again, this isn't a new technology, but Nissan has rapped it all up in a new way that might just be a game-changer for electric vehicles.
So how does the e-Pedal work?
It's all to do with the Leaf's regenerative braking system. In a combustion-engined car, there's no escaping the fact that braking causes wasted energy in the form of heat.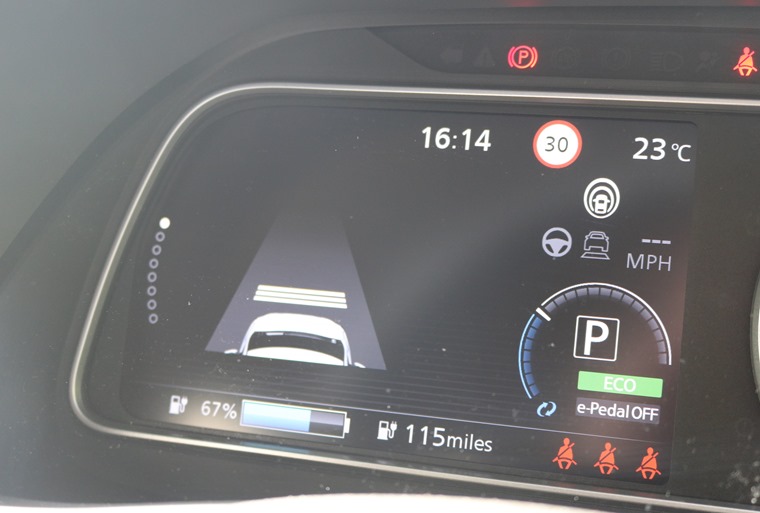 By comparison, the motors in an electric vehicle are also capable of working as a generator, meaning that the energy that would have been wasted can be saved, and even used to top up the battery.
Again. Regenerative braking is nothing new – it's been applied on electric trains and trams for more than 100 years. But as more and more EVs hit the road in the coming years, there's little doubt it'll become a lot more prevalent for the automotive industry too.
What about the conventional brake pedal?
Of course, even if you drive in e-Pedal mode all the time, there will still be occasions you'll need to use the other pedal – emergency stops spring to mind.

And if it all sounds a little bit too futuristic for you, just remember despite the hype and game-changing potential the e-Pedal has, there are still two pedals in the driver's foot well. In fact, until you find the e-Pedal mode switch on the centre console, the Leaf is as conventional as any other EV – or any automatic car at all, for that matter.
Will one pedal really become the norm?
Given the widespread trend in the automotive industry to shove an 'e' on to anything that's vaguely electric/efficient/environmental, it's all too easy to write Nissan's e-Pedal off as a marketing gimmick. But that's not the case.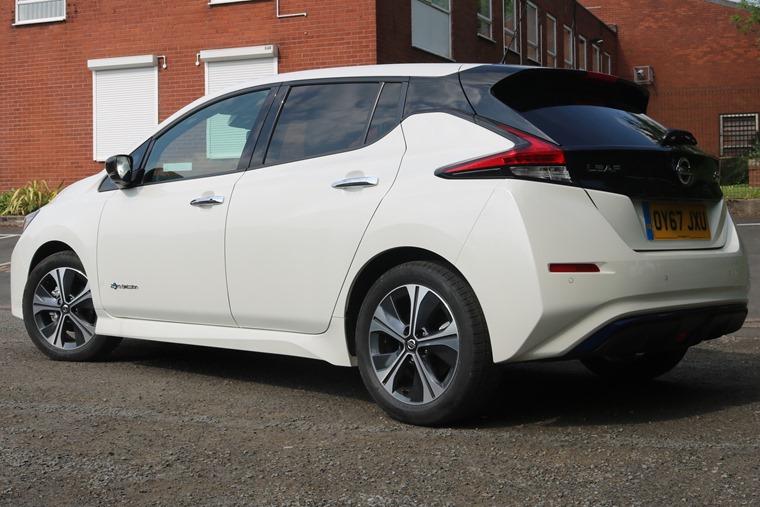 While regenerative braking is not by any means a new concept, Nissan has put it at the forefront of people's minds with its new Leaf, and its e-Pedal introduces the concept to the public at large for the first time.
Considering the anticipated rise in EV numbers over the next few years, it's safe to assume that other manufacturers will be introducing the concept in a similar way before too long.