EV registrations continue to surge in October
Registrations of alternatively fuelled vehicles (primarily EVs, plug-ins and hybrids) continued to surge in October despite overall new car sales falling –6.7% year on year.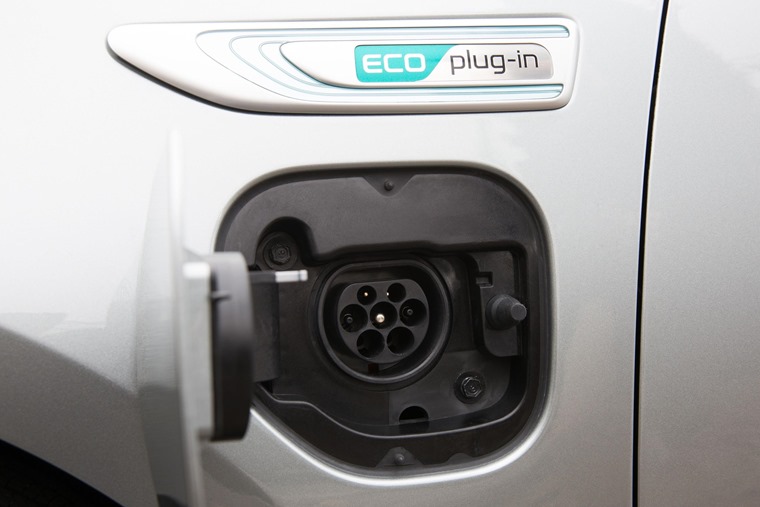 New stats from the Society of Motor Manufacturers and Traders (SMMT) show that alternatively fuelled vehicles now account for 9.9% of the overall market – the highest on record.
Hybrid electric cars increased by a considerable +28.9%, with 7,950 leaving showrooms, as battery electric vehicle registrations almost tripled, up +151.8% to 3,162 units. Plug-in hybrids, however, fell just short of their positive performance in the same month last year, down -1.7%.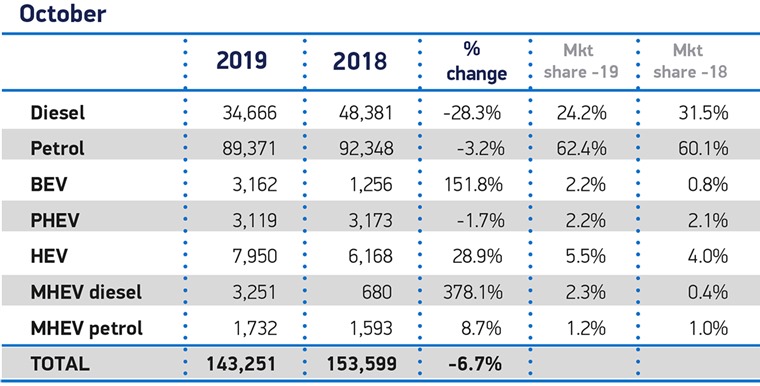 Despite the keen interest in new clean technologies, overall registrations were down, primarily driven by falling demand from private consumers.
Business demand fell too, while fleet (which includes leasing) remained stable. Superminis declined in popularity by –23.4%, while conversely small family car registrations grew by 7.1%. Year to date, the market is down –2.9% compared with the first 10 months of 2018.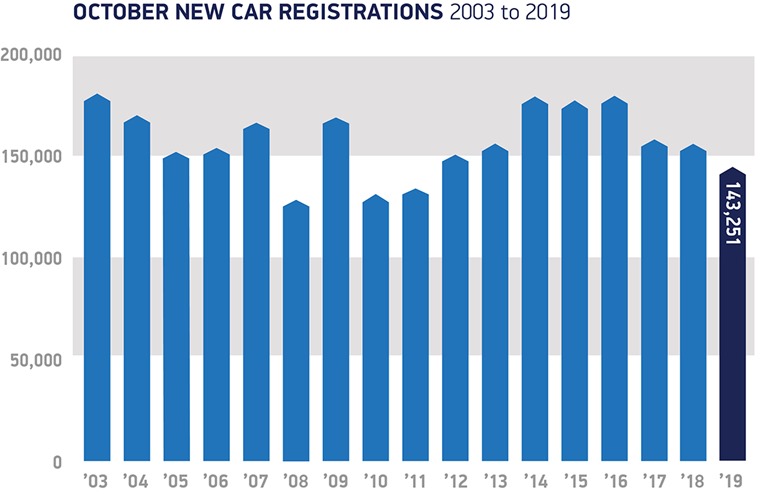 Mike Hawes, SMMT Chief Executive, said: "The growth in alternatively fuelled cars is very welcome, showing increasing buyer appetite for these new technologies. The overall market remains tough, however, with October now the year's eighth month of decline and in need of an injection of confidence.
"Whether the general election delivers a 'bounce' to the economy remains to be seen but, with attractive deals and an ever-greater choice of low, ultra low and zero emission models arriving in the UK's showrooms, consumers have every incentive to consider buying a new car."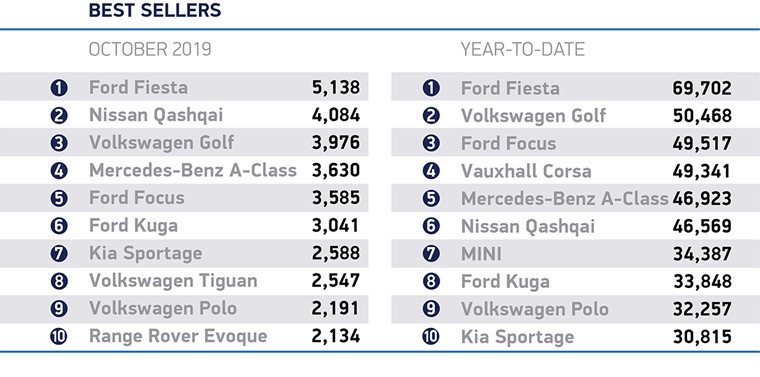 Overall, the Fiesta regained its position as the UK's most popular car in the month of October, following an impressive month for its Corsa rival in September. The Nissan Qashqai found its way into second position too – up from fifth position the previous month.