Pavement parking could be BANNED following consultation
The Department for Transport has announced a consultation into banning drivers from parking on pavements.
This follows a 2019 report from the House of Commons transport committee calling for a nationwide ban to prevent pedestrians from being put in danger.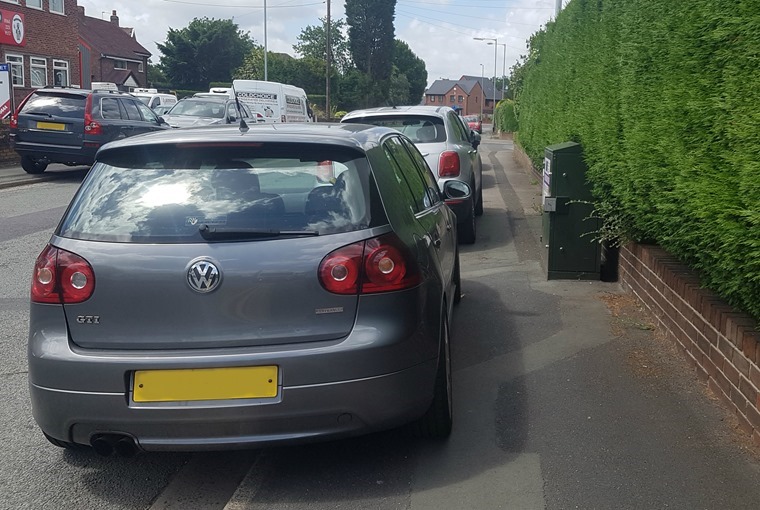 Outlining plans for the consultation, the department for transport will look at classifying 'obstructive pavement parking' or 'unnecessary obstruction' as an offence. This could be enforced by police and local councils but would require testing through consultation. Specific changes to Transport Regulation Orders may also be made.
While the police can currently fine people for obstruction of the highway, which includes cars parked on the pavement, there is no clear legal definition of what is classed as an 'obstruction'.
We found that pavement parking is a problem for 95% of people who are visually impaired and 98% of wheelchair users. That's why I have taken action to find a long-term solution and make our streets more accessible for everyone https://t.co/AAQi2FKeOC

— Rt Hon Grant Shapps MP (@grantshapps) March 12, 2020
It is hoped the consultation about a national ban on pavement parking will increase the profile of the issue in the mean time.
The move follows the department for transport (Scotland) announcing its intention to ban pavement parking and double parking in 2018. In London it has been illegal to park on the kerb since the 1970s.
While it might seem an inconvenience for most pedestrians, pavement parking poses a threat to wheelchair users, those pushing prams, driving mobility scooters and people who suffer from sight problems. The initial report from the transport committee found that these vulnerable road users are "disproportionately affected" as it puts them in added danger of oncoming traffic or slip hazards.
Furthermore, the select committee found that pavement parking can be viewed as a source of social isolation and loneliness, as it can physically prevent vulnerable road users from even leaving their home.
While the initial report called on the government to legislate for a nationwide ban on pavement parking across England, it also called on the secretary of state for transport to make secondary legislation which sets out exemptions that local authorities can make from a nationwide ban. This could include being allowed to park on the pavement on narrow streets to allow emergency services access.
The chair of the transport committee, Huw Merriman MP, said: "I am pleased the government has taken on board the previous committee's concerns about the very real difficulties presented by pavement parking and our proposed solutions.
"However, we have to now deliver this change. The government promised to look into the issue in 2015 but consultations, roundtable events and internal reviews failed to lead to any actions to improve the experience of the public.
"In publishing today's response, we are putting the government on notice that we will be monitoring progress carefully. We look forward to reviewing progress on each of the pledges and our committee has committed to a further evidence session in 12 months' time to drive real change."