Peugeot 208 named 2020 European Car of the Year
The all-new Peugeot 208 has been named the 2020 European Car of the Year.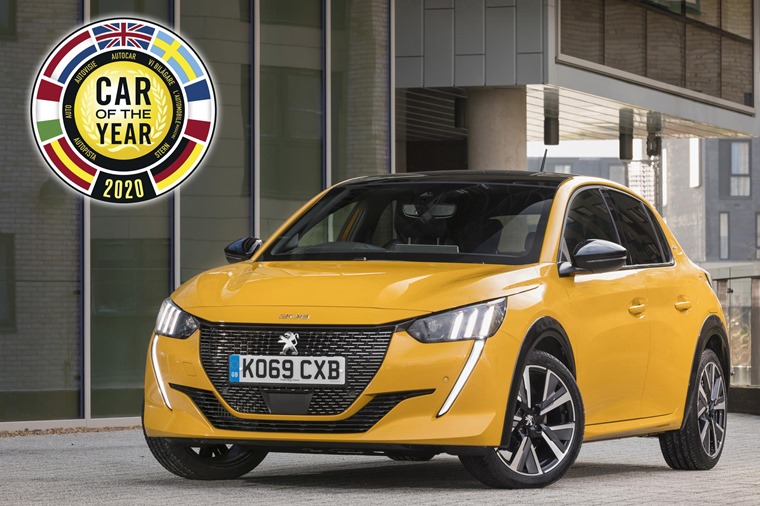 The panel of 60 European journalists from 23 countries acclaimed the 208's engine range, with the option for electric, petrol or diesel powertrains providing customers with a real "power of choice".
The Peugeot 208 ranked with 281, with its nearest rival, Tesla Model 3, scoring 242.
The win makes Peugeot one of the top three most prolific winners of the Car of the Year award, having clocked up six trophies over the years.Its success follow wins for the 3008 SUV in 2017, the compact hatch 308 in 2014, the 307 in 2002, the 405 in 1988 and the 504 in 1969. This prestigious trophy joins the twelve other international awards the all-new Peugeot 208 has already won.
Very exciting to watch the @caroftheyear ceremony live this afternoon with @DavidPeel, @AlisonJonesPSA and @jertownsend at @PeugeotUK !! We also found time to talk about the great year ahead for @Peugeot in the UK pic.twitter.com/QNB0yqZBGs

— Jean-Philippe Imparato (@JPImparato) March 2, 2020
Jean-Philippe Imparato, Peugeot Brand CEO, commented: "I am particularly proud that the all-new Peugeot 208 has just won the 2020 Car of the Year prize. This trophy underlines the excellence of the work and great commitment of all the teams of the Brand and the Groupe PSA.
"The COTY 2020 legitimates the Brand's "power of choice" strategy."
Founded in 1964, Car of the Year is the oldest and most renowned car award in the world. The winner is traditionally announced the day before the Geneva Motor Show, and though the 2020 event has been cancelled due to the outbreak of Coronavirus, the award was streamed over YouTube.