Plug-in hybrids take hit as new car market falls in April
New car registrations in the UK declined 4.1% in April according to the Society of Motor Manufacturers and Traders' (SMMT) latest figures.
The month saw 161,064 units registered, the second lowest April volume since 2012 but following a double-digit increase the previous year.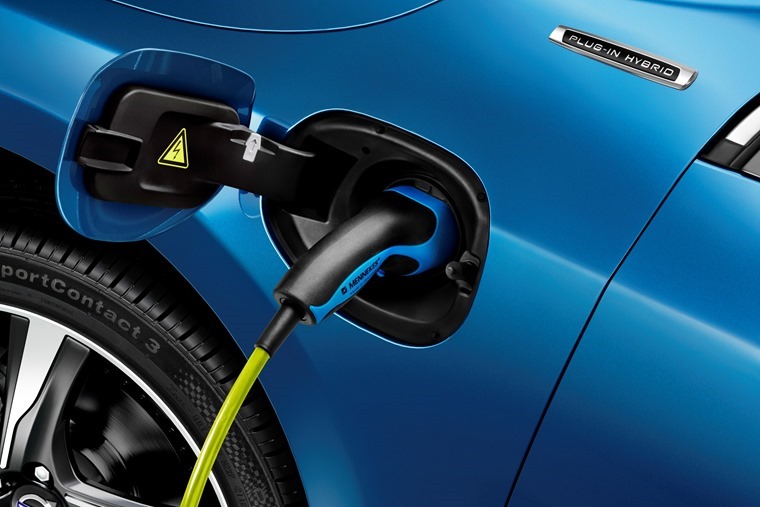 Declines were recorded across most vehicle segments, with registrations of popular supermini and small family cars falling most significantly, down -14.1% and -10.6%.
Demand for lower volume luxury saloons and sports cars rose while the dual purpose segment also grew, by +18.4% to 40,580 units. These vehicles are now the third most popular body type, with registrations tripling since 2012.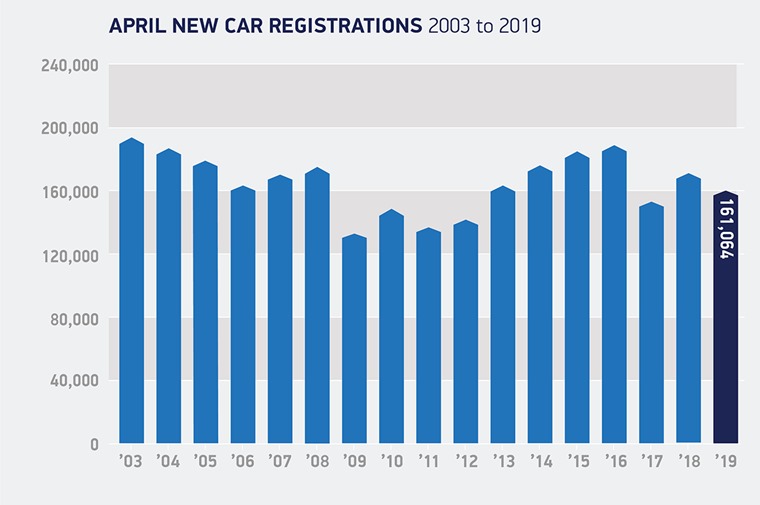 Diesel registrations fell again, but the pace of decline slowed significantly, down -9.4%. Petrol demand also dropped, by -3.0%. Overall, alternatively fuelled vehicle (AFV) registrations grew by 12.7%, with 10,254 leaving showrooms.
Meanwhile, zero emission-capable plug-in hybrids experienced a significant decline, down -34.4% in April and -20.4% year-to-date – evidence of the consequences of prematurely removing upfront purchase incentives before the market is ready.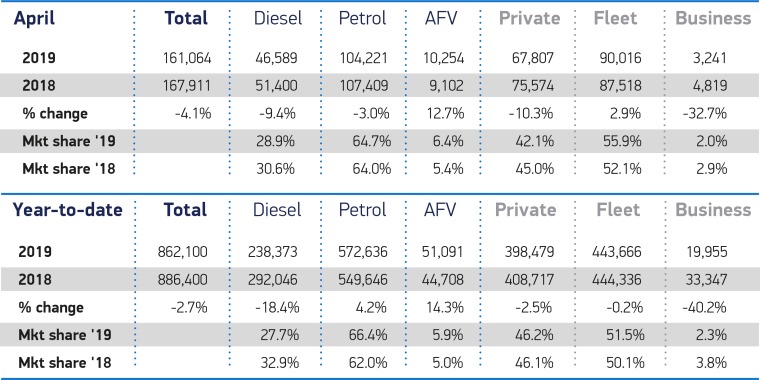 Mike Hawes, SMMT chief executive commented: "While it's great to see buyers respond to the growing range of pure electric cars on offer, they still only represent a tiny fraction of the market and are just one of an number of technologies that will help us on the road to zero.
"We need policies that help get the latest, cleanest vehicles on the road more quickly and supper market transition for all drivers. This includes investing infrastructure and long term incentive to make new technologies as affordable as possible".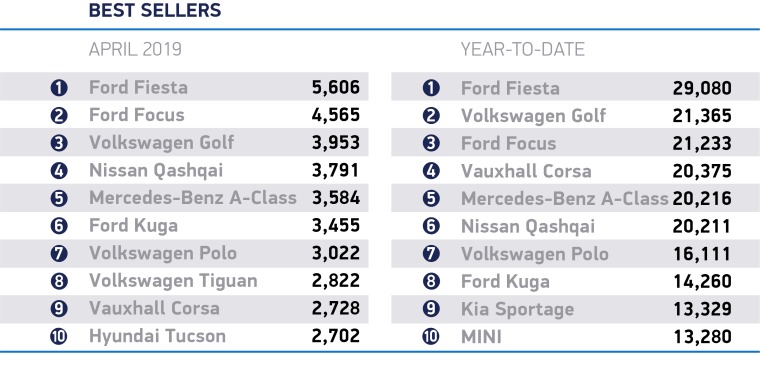 In terms of the top ten most popular cars, the Mercedes-Benz A-Class continues to make a splash, while the usual suspects – the Ford Fiesta, Ford Focus and Volkswagen Golf – maintain their monopoly of the top three most popular cars.