Peugeot and Fiat Chrysler confirm £38bn merger
Groupe PSA, the owners of Peugeot, and Fiat Chrysler Automobiles (FCA) have today confirmed a 50/50 merger of their businesses. The announcement creates the fourth largest global automotive manufacturer by volume and third largest by revenue.
The combined company will have annual unit sales of 8.7 million vehicles, with revenues of nearly €170bn and recurring operating profit of over €11bn.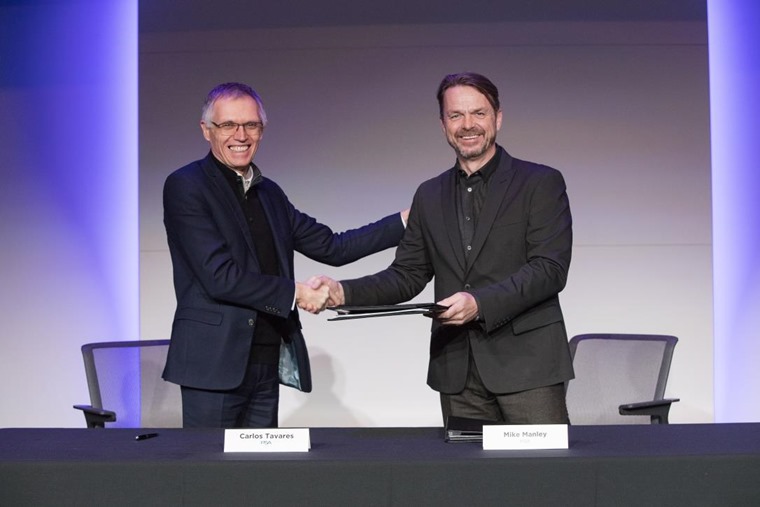 No plant closures are expected as a result of the merger, with £3.7 billion synergies gained simply from a more efficient allocation of resources for large-scale investments in vehicle platforms, powertrain and technology and from the increased purchasing capability of the combined group. This means the merged company is expected to be net cash flow positive from the first year.
PSA currently consists of Peugeot, Citroen, DS, Opel and Vauxhall, while FCA manufactures Alfa Romeo, Fiat, Chrysler, Jeep, Maserati and Lancia.
The combined entity will have one of the most balanced and profitable global presences of any manufacturer, with a highly complementary and iconic brand portfolio covering all key vehicle segments from luxury, premium, and mainstream passenger cars through to SUVs and trucks and light commercial vehicles.
This will be underpinned by FCA's strength in North America and Latin America and Groupe PSA's solid position in Europe.
The board of the merged entity will feature 11 members in a newly founded Dutch-based company, the majority of whom will be independent. Five Board members will be nominated by FCA and five will be nominated by Groupe PSA. At closing the board will include two members representing FCA and Groupe PSA employees. Carlos Tavares will be chief executive officer for an initial term of five years and will also be a member of the board.
FCA had previously been in talks with Renault over a merger in the summer, while PSA was rumoured to be considering tabling an offer for Jaguar Land Rover.
Carlos Tavares, chairman of the managing board of Groupe PSA, said: "Our merger is a huge opportunity to take a stronger position in the auto industry […] I have every confidence that with their immense talent and their collaborative mindset, our teams will succeed in delivering maximized performance with vigour and enthusiasm."
Mike Manley, chief executive officer of FCA, added: "This is a union of two companies with incredible brands and a skilled and dedicated workforce. Both have faced the toughest of times and have emerged as agile, smart, formidable competitors. Our people share a common trait - they see challenges as opportunities to be embraced and the path to making us better at what we do."
Completion of the merger is expected to take place in 12-15 months, subject to customary closing conditions.