Re-opening of dealerships a pivotal moment for car industry as online 'click and collect' sparks hope in May
Ahead of showrooms reopening this month (June), the SMMT today revealed that UK car sales plummeted -89.0% in May as the Coronavirus shutdown continued to impact the automotive trade.
However, given there were zero showrooms open at all during the month and online deliveries were only allowed from mid-May, the figure of 20,247 new cars sold provides hope for the industry and points to the untapped potential of online deliveries.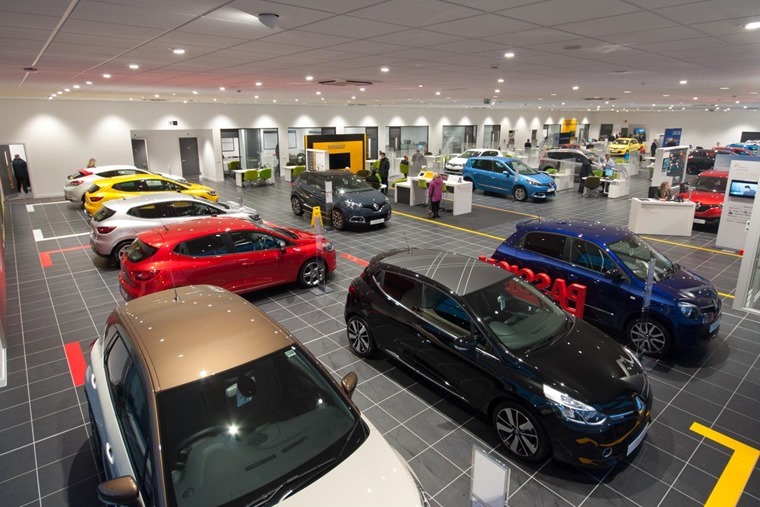 Hinting at a sign of things to come, the leasing market recovery from COVID-19 has been phenomenal as people continue to look online to secure their own private transport.
On one day in May, enquiries on Leasing.com were up 812% from the lowest point of lockdown and enquiries are starting to recover back to 2019 levels.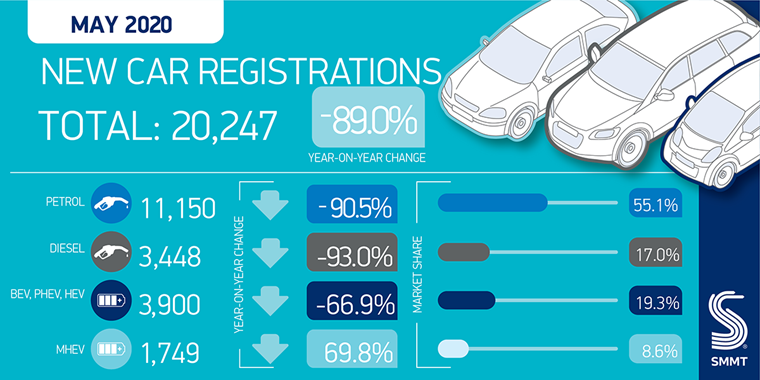 Private buyers accounted for the lion's share of new car registrations in May, at 63.7% of the market, equivalent to 12,900 units, while 6,638 cars went to fleets.
There were severe declines across all segments and fuel types, apart from battery electric vehicles which saw 429 more units registered than the previous year.
This helped the Tesla Model 3 become the best selling car in the UK for the month of May, with the entry-level Tesla continuing to capture the public imagination.
Mike Hawes, SMMT Chief Executive, said: "After a second month of shutdown and the inevitable yet devastating impact on the market, this week's re-opening of dealerships is a pivotal moment for the entire industry and the thousands of people whose jobs depend on it.
"Restarting this market is a crucial first step in driving the recovery of Britain's critical car manufacturers and supply chain, and to supporting the wider economy. Ensuring people have the confidence to invest in the latest vehicles will not only help them get on the move safely, but these new models will also help address some of the environmental challenges the UK faces in the long term."