Electric Tesla Model 3 and Jaguar I-Pace lead the new car market during coronavirus crash
The UK new car market fell by 97.3% in April as as the coronavirus pandemic forced the nation into lockdown for the entire month.
Interestingly, those who were in the market for a new car went electric and are likely to have ordered the car online, with showrooms closed and people housebound.
The most popular vehicle during April was the fully-electric Tesla Model 3, followed by the Jaguar I-Pace, a unique one-two for the burgeoning electric sector. The Nissan Leaf also appeared in the top ten.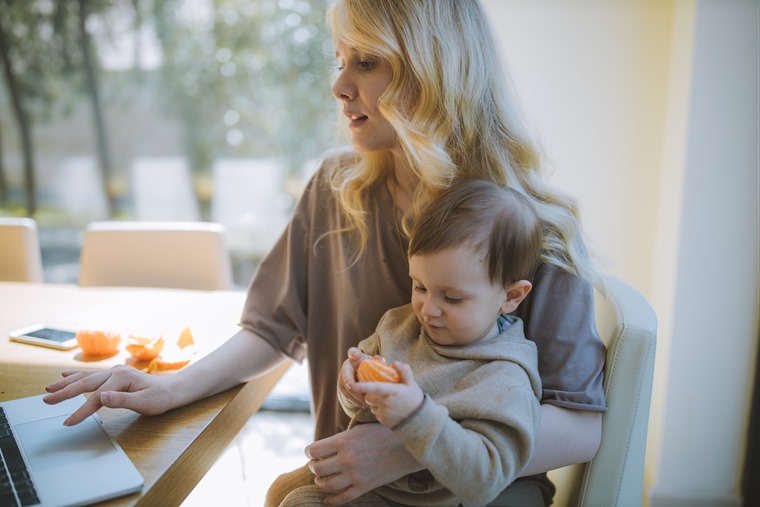 According to figures published today by the Society of Motor Manufacturers and Traders (SMMT), just 4,321 new cars were registered in the month - 156,743 fewer than in April 2019 - with many delivered to key workers and front line public services and companies.
The decline is in line with similar falls across Europe, with France 88.8% down and the Italian market falling 97.5% in April.
Mike Hawes, SMMT chief executive, said: "With the UK's showrooms closed for the whole of April, the market's worst performance in living memory is hardly surprising. These figures, however, still make for exceptionally grim reading, not least for the hundreds of thousands of people whose livelihoods depend on the sector.
"A strong new car market supports a healthy economy and as Britain starts to plan for recovery, we need car retail to be in the vanguard. Safely restarting this most critical sector and revitalising what will, inevitably, be subdued demand will be key to unlocking manufacturing and accelerating the UK's economic regeneration.
EVs top April new car bestsellers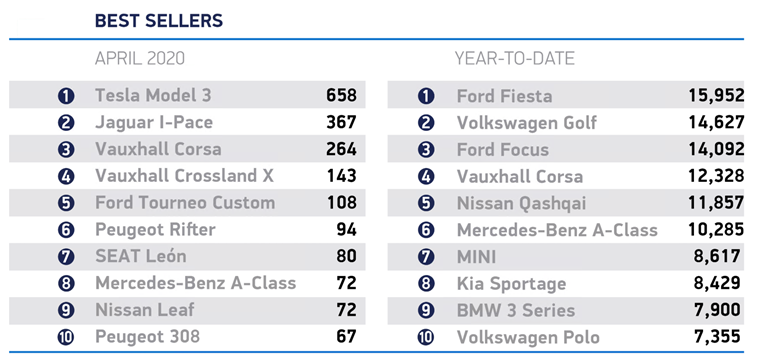 Despite the fall, the battery electric vehicle market is expected to double in 2020 to 77,300 vehicles.