Review: Seat Tarraco
Offering economy, space and good looks, the Tarraco is Seat's first seven-seater. If you're after a more spirted sizeable drive, this is the Volkswagen Group SUV for you.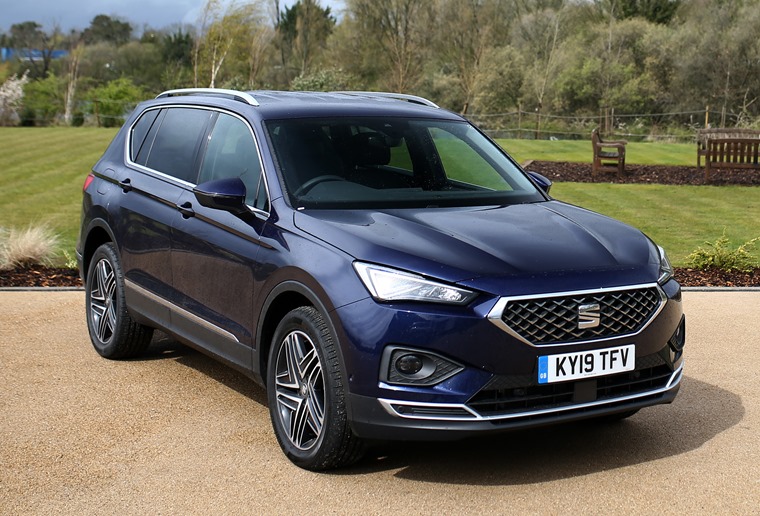 Sizeable. Seven seats. Surprisingly sporty.Leasing.com's five-word review
Seat may have taken longer than its cousins from Volkswagen, Skoda and Audi to embrace the SUV boom, but it's catching up fast with the Tarraco.
Sitting at the other end of the scale from the Arona and above the Ateca, the Tarraco is an obvious addition to the range and gives the Spanish arm of the Volkswagen Group something for everyone who's in the market for this type of vehicle, and who isn't nowadays?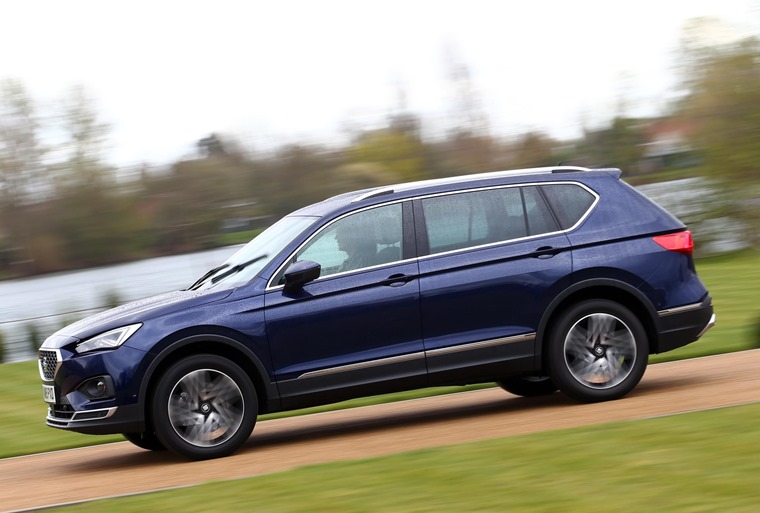 It's obvious the Tarraco shares more than just text messages with its Skoda Kodiaq relative, but that's no bad thing. While it would be easy to dismiss the Tarraco as merely a Skoda Kodiaq with different badges, there are unique features for the Spaniard. Prime among those are the new styling that shows how future Seat models will look. It's distinctive enough to look classy, though it's also sufficiently conservative not to scare leasing firms and or jeopardise long-term residual values.
It's distinctive enough to look classy.
Another crucial differentiator for the Tarraco in the UK is Seat will only supply its car with seven seats, where you can have a Kodiaq with five seats. For most drivers, the Spanish approach makes sense as you have the versatility of the third row pews mixed with a 215-litre boot space with all seven seats occupied. Drop the rear-most pair and you have a huge 700-litres of cargo capacity that should be enough for most holiday getaways. The middle row also folds forwards easily to free up even more room.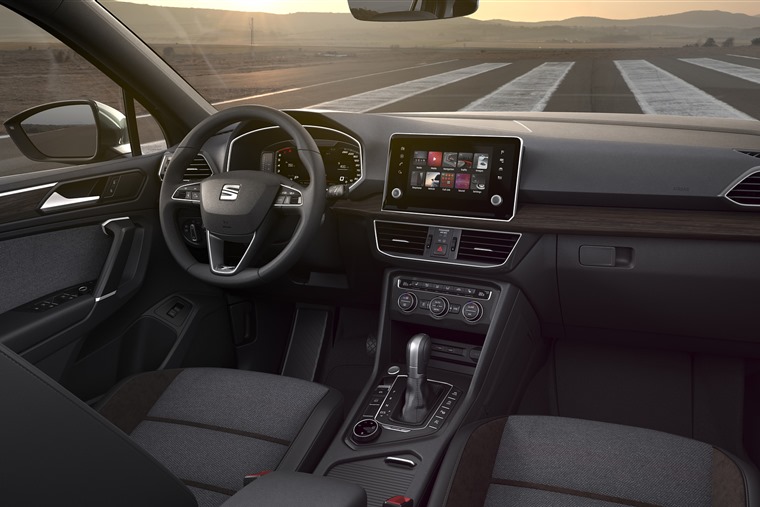 Just as importantly, the space offered for the Tarraco's passengers is up there with the best in class. Anyone riding in the centre of the second row might find it a little less cushioned, while the pair behind are good enough for kids to cope with longer trips. This is aided by the sliding middle bench. Up front, it's typical VW Group SUV fare, which means clear dials and controls, good build quality and fine comfort.
All Tarracos have metallic paint, a safety pack, fully linked infotainment, air conditioning and at least 17-inch alloy wheels.
The Tarraco will also come with a standard specification pitched at the upper end, so all have metallic paint, safety pack, fully linked infotainment, air conditioning and at least 17-inch alloy wheels. You have a choice of SE, SE Technology and Xcellence models, plus the SE First Edition when the Tarraco arrives in the UK in February. Prices start from £28,320 for the front-drive SE 1.5 TSI, while the SE Technology 1.5 that's expected to the best seller begins at £29,330.
Under the bonnet, you have a choice of that 1.5-litre motor and a 2.0-litre TSI turbo petrol engine. They offer 150hp and 190hp respectively and it's obvious why the smaller engine will make up the bulk of sales when you head out on the road.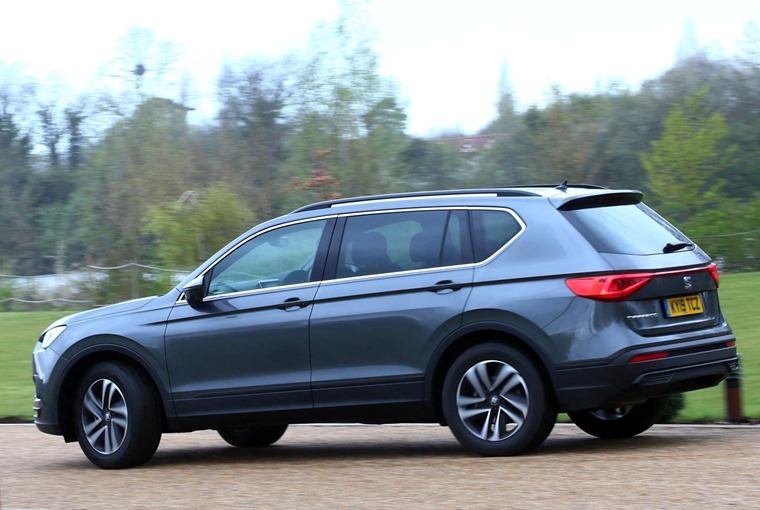 Where the 2.0-litre promises more performance, it comes with four-wheel drive and a DSG dual-clutch gearbox as standard that both blunt its advantage. We also found the 2.0-litre needs to be revved more than is aurally comfortable to make decent progress. Add to that the fact the DSG 'box's reactions are subdued in the Normal setting of its drive modes, so a lot of drivers may choose to swap to Sport.
This model's steering also enjoys an edge where it's a little more eager to turn into corners.
Take the 1.5 and its front-drive only chassis with six-speed manual transmission is much lighter on its toes. It feels peppier and 0-62mph in 9.7 seconds isn't too far off the 2.0-litre's 8-second dash. This model's steering also enjoys an edge where it's a little more eager to turn into corners and offers a touch more feel, though all Tarracos we tried handled well and stuck to their guns when dealing with crotchety road surfaces.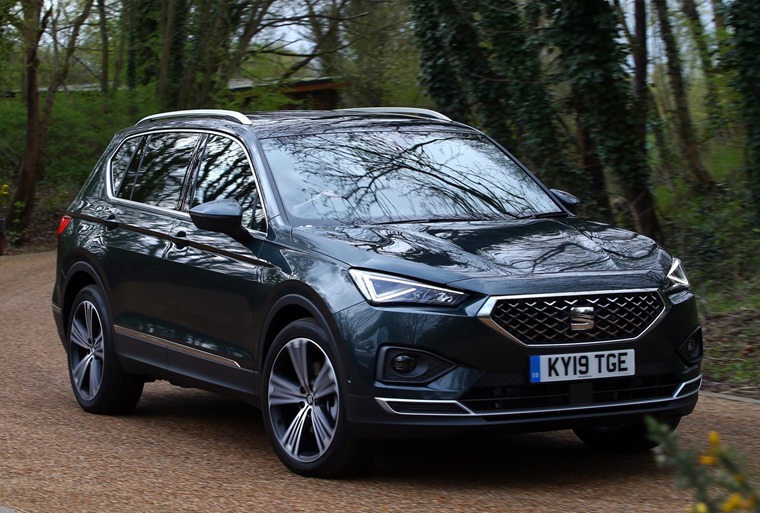 There's a pair of turbodiesels, too, comprising 150- and 190hp versions of the usual VW Group 2.0-litre unit and each comes with the DSG gearbox and all-wheel drive standard for the more powerful motor. Performance of the diesels is all but identical to the petrol units of the same power output. However, we found the turbodiesels to be a little noisy when cruising on the motorway, so this would steer us in the direction of the 1.5 TSI, even if its 38.6mpg and 165g/km carbon dioxide emissions are only average for the class. However, those figures have been calculated under the new WLTP regime, so are more real-world than some of its rivals' claims with the previous NEDC measurements.
What's definitely not ho-hum with the Tarraco is its ride. With the suspension in default Comfort setting on our test cars, it dealt with ruffles in the road surface very efficiently. It also makes a very sound job of containing body lean, so younger members of the crew should not feel car sick.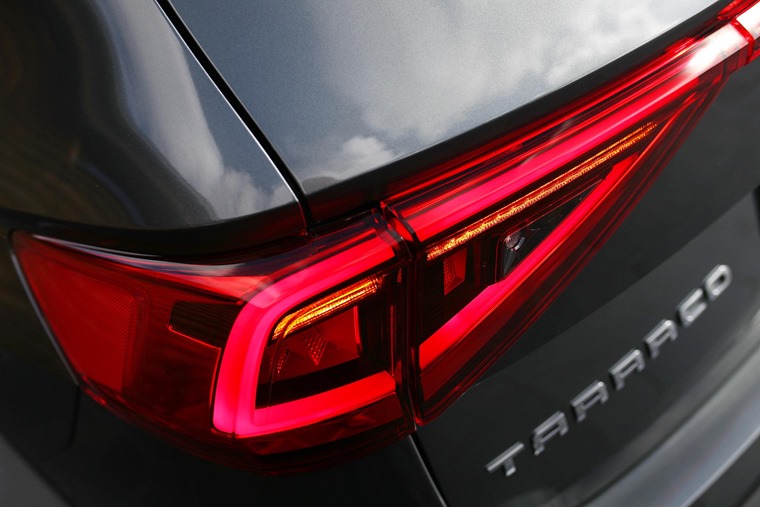 It dealt with ruffles in the road surface very efficiently.
This slightly more spirited driving manner is very much in keeping with Seat's brief within the VW Group. There's a touch more enjoyment to be had at the wheel of the Tarraco than in a Skoda Kodiaq or Volkswagen Tiguan, even though they all share the same MQB platform. For some, that will be the slender advantage it takes to choose the Spaniard over its cousins, while the looks certainly make it stand out next to rivals from other companies.
Forget any off-road notions with this SUV, stick with the more affordable trim levels that are generously equipped anyway and you'll enjoy one of the best driving, cost-effective cars in the class. In terms of costs, lease cars would be a great option!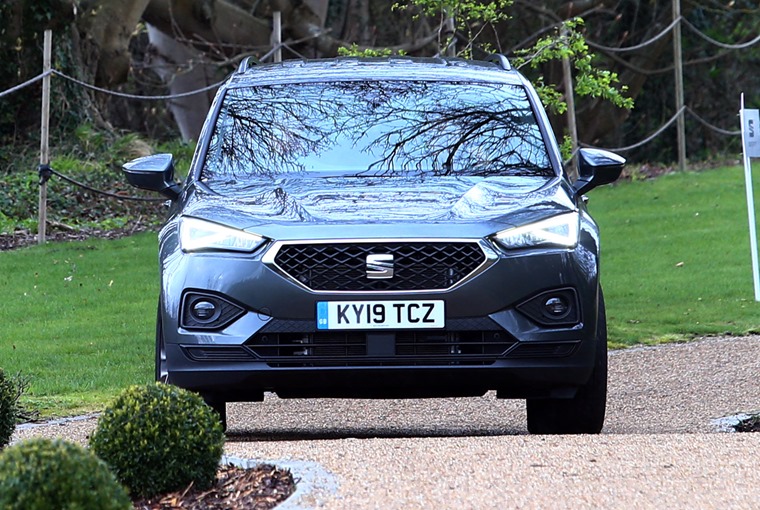 Model tested: Seat Tarraco 1.5 TSI
Exterior
It's not just a Skoda Kodiaq with a fresh set of badges; this Spanish alternative has what it takes to stand out. You can expect upcoming Seats to borrow the Tarraco's styling cues.
Interior
All Tarracos come well equipped, featuring an impressive infotainment system across the range. A choice of four trim levels means there'll be something for everyone.
Driving
Even the smallest 1.5-litre petrol gets an impressive 0-62mph time, while a Tarraco-specific steering set-up makes it one of the sportier seven-seaters out there.
Space
It's up there with the best in class, although you'll have to have seven seats whether you need them or not.
Efficiency
Economy and emissions figures are rather average considering its class, but they have been correlated under WLTP.