How you can be a safer driver during Road Safety Week
We Brits are a sensitive bunch when it comes to criticism over how we drive and research regularly confirms that we're not as good behind the wheel as we think. When one motoring weekly mag asked 12 motorists to re-take their driving test recently, only half passed.
Human nature dictates that motorists are destined to pick up bad habits over time and neglect basic points like checking side mirrors regularly or indicating properly.
Like it or not, every driver can be safer and what better time to implement some more sound tips than during Road Safety Week (Nov 23-29)?
Safety professionals GEM Motoring Assist and the Institute of Advanced Motorists have picked out some simple ways motorists can help make UK roads safer for everyone.
We drive on the left: There's no shame in letting other drivers overtake you. Far too many drivers reside in the outside lane on motorways, when the inside lane gathers dust. Keep to the left when you can and UK roads will be a less frustrating place.
Slow down: Give yourself time to plan and time to react. Abiding the speed limit is black and white, but is your driving suitable for the conditions? Would you be able to perform an emergency stop without hitting anything and hurting yourself or someone else?
Multitasking is a myth. When you're driving, get rid of all distractions – especially smartphones – and commit all your attention to the road ahead and your surroundings. That tweet or Facebook comment can wait.
Let it go: Everyone is prone to the odd gaffe behind the wheel; no driver is perfect. Rather than getting irate and blowing up at clumsy manoeuvres, a kind and forgiving attitude is more beneficial to everyone. Don't react to sloppy driving with aggression, and never drive with the intention of 'teaching someone else a lesson'.
Be alert: If you're driving, then make sure you're in good physical shape. Fatigue reduces your ability to concentrate and can make your reaction times much slower. If you feel tired on a journey, take a break.
Disappearing pavements: When driving in busy town centres, be aware there may be little or no pavement in some areas, you need to consider your position. Give those who have restricted mobility the extra time and space they need to use the road.
Little ones: Keep your eyes peeled when driving near schools. Children can be hard to see, especially during darker hours of the day. Expect the unexpected – be patient when directed to stop by a school crossing patrol or pedestrian crossing.  Whatever you do, never wave a pedestrian across the road; you could put them in danger.
Wise parking: Always think about where you park your vehicle. Is it in a safe and legal place? You should also make sure it is not obstructing a dropped kerb and does not restrict the view of a vulnerable road user – try to avoid parking within 10 metres of a junction and in residential areas at night. You should park so your vehicle is facing the same direction as the flow of traffic, and if the street is unlit, you'll need to leave your sidelights (also known as parking lights) on.
'Drive less, live more' this Road Safety Week
In the event of two-wheels
Safe cyclists: In heavy traffic, cyclists may filter on either side of you – check your mirrors and blind spots before you change position or change speed. Allow more room when passing cyclists and anticipate the sudden movement of cyclists trying to avoid drains or uneven road surfaces. Avoid following them too closely and give cyclists enough time to move off safely at junctions and traffic lights as they won't move away as fast as you.
Motorcyclists: They're harder to spot at junctions. Be prepared to slow down as you approach a junction, give motorcyclists extra space and don't forget to check you mirrors and blind spots.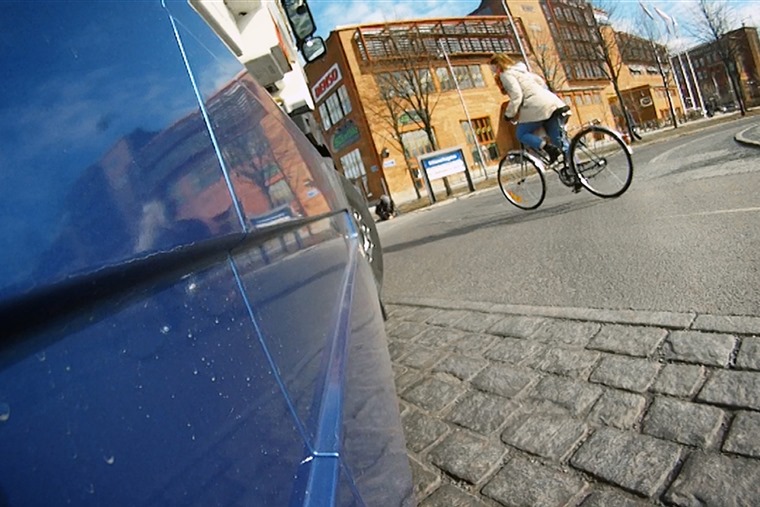 Mercedes-Benz
C Class
C180 AMG Line 2dr 9G-Tronic
Profile:
9+23
Mileage:
10k Miles p/a
£371.99
Per Month, INC VAT
Initial Payment: £3,347.91
Personal Leasing Deal by: Lookers Mercedes-Benz
We sit down with road safety charity Brake and find out how everyone can do their bit for Road Safety Week
Driving in severe weather
Learn the layout of your car's heater controls: Rain can cause windows to mist up in seconds and you don't want to be fiddling with the controls when you should be concentrating on the road, so familiarise yourself with the fast demist and directional controls.
Wipers: Whenever you need to use the wipers, you should also make sure your dipped headlights are switched on, and put your wipers on their fastest setting before overtaking.
Maintain space: Stopping distances can be at least double in the rain so give yourself more space to help avoid spray, especially when following a large vehicle.
Cancel the cruise: If you have cruise control, avoid using it on wet roads – you need to pay more attention to road surface conditions and alter your speed gently.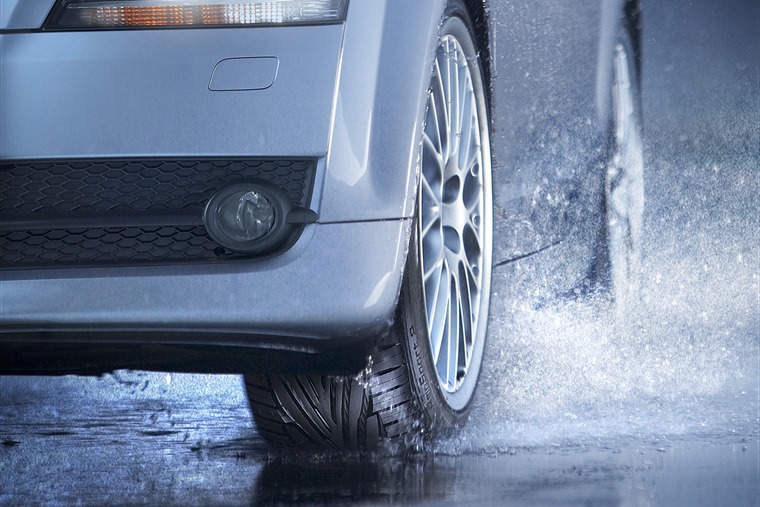 In the snow
Longer may be safer: In event of the white stuff, consider the safest possible way to get to your destination, not necessarily the quickest. Avoid travelling on quieter roads or country lanes, which are less likely to be gritted.
Clear your roof: Snow may have piled on your car roof and bonnet. Take a minute to brush it off; harsh braking may see it slide forward and obscure your view.
Easy does it: Start your car gently from stationary and avoid high revs. If road conditions are icy and you drive a manual car, move off in a higher gear rather than first gear. Stay in a higher gear to avoid wheel spin.
Stay slow: Never drive so fast that you risk losing control, but avoid driving so slowly that you risk losing momentum, especially when driving up a slope.
Distance is key: Once again, doubling your stopping distance from the vehicle in front of you will give you more time to slow down without relying on your brakes.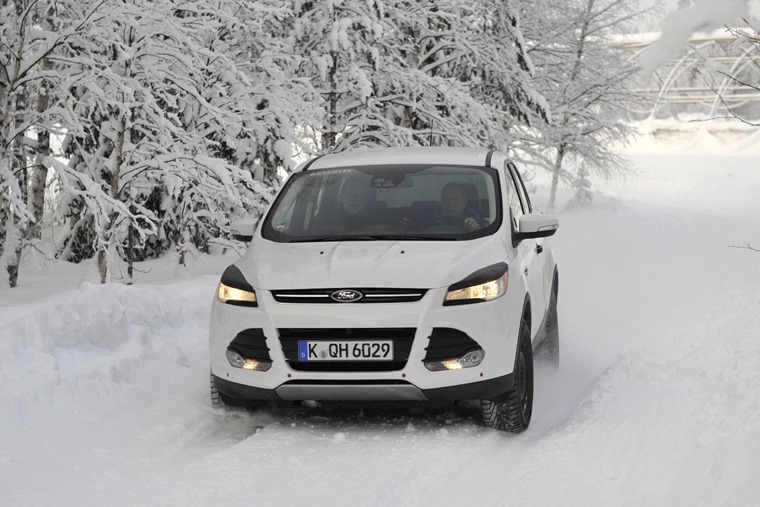 Thanks to GEM Motoring Assist and the Institute of Advanced Motorists for compiling this advice.