All-new Seat Leon hatchback previewed ahead of January reveal
Seat is set to reveal the all-new Leon on 28 January, with a teaser video hinting at what's to come.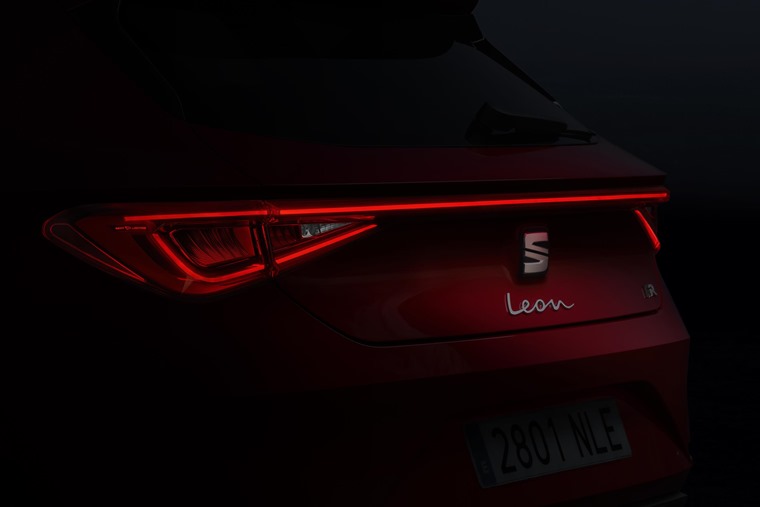 Seat's fourth-generation flagship builds on the appeal of its predecessor but with a strong design evolution, giving it a more purposeful presence, aided by its improved dimensions, refreshed front visual, sculpted rear design and smoother lines that connect the two.
Teaser pics show off various new flourishes including continuous coast-to-coast lighting between the two rear lights and personalised wing-mirror-greetings.
Seat claims lighting technology is at the centre of the all-new Leon's personality, helping to accentuate the exterior and interior design.
The all-new SEAT Leon will be unveiled on the 28th January 2020. Here's a sneak peek of it before then! pic.twitter.com/KiGZvN7fMd

— SEAT UK Media (@SEAT_UK_media) December 18, 2019
As you approach the car, a Seat-specific welcome light projects the word "Hola!" onto the ground as you activate the vehicle. We don't know whether this will say "hello" in the UK. Maybe it will even say: "Alright, how you doing? Weather's a bit grim isn't it?"
Also externally, the full LED headlights bring clarity for the driver. Outside of the full-length rear light strip, the Leon will also include dynamic rear indicators. Stepping inside, a full LED wraparound ambient light runs along the front dashboard and into the doors.
"The all-new SEAT Leon has been designed by our team with courage, simplicity and executed with strength and determination. Simplicity because at Seat, we believe that most things can be said with just a few lines. Determination and strength because those are some of the attributes that make our cars recognizable seducing at first glance", said Alejandro Mesonero-Romanos, Director of Design at SEAT.