Seat is planning another EV: What we know so far
Seat has confirmed its plans to launch a small electric vehicle by 2025.
With a sub-£20k list price and a range of up to 200 miles, here's what we know about the "Urban EV" so far.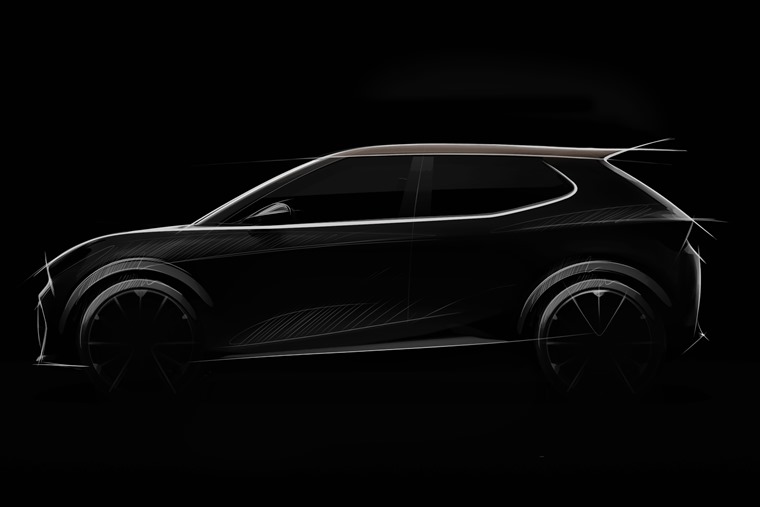 With only the above sketch to go on, exact details are thin on the ground. However, Seat's president Wayne Griffiths said that it will be "the first car for an entry platform for different brands of the VW Group".
The means that it'll probably be based on the same architecture as the Cupra Born. We can expect other EVs to use this platform, with the Volkswagen I.D 1 also touted for a 2025 reveal.
Unlike the Born, however, the new car will focus heavily on urban mobility. This means it'll be smaller and have a range more suited to those in cities and built up areas.
It won't be a supermini though; the sketch confirms that right on trend, we can expect it to resemble a small crossover.
It'll be a similar size to the current Seat Arona, although the drawing suggests it'll have a more angular profile. The new model will be part of Seat's EV offensive and be built in its production facilities near Barcelona in Spain.
Griffiths commented: "We want to manufacturer EVs in Spain starting in 2025. Our ambition is to produce more than 500,000 urban electric cars per year [...] but we need a clear commitment by the European Commission".
We'll bring you more teaser shots and details of the upcoming Seat EV as and when they're revealed. In the meantime, click on the button below to compare prices on Seats available right now.