2019 Skoda Superb now available as a plug-in hybrid
The facelifted Skoda Superb has been revealed in full, with the flagship saloon receiving styling tweaks, a new interior and a plug-in hybrid drivetrain.
On the outside, there's a new set of LED headlights, and the front grille has been redesigned around a sleeker bumper. The rear lights have also changed, while a range of chrome trim is also more visible – along with large 'SUPERB' lettering across the boot lid.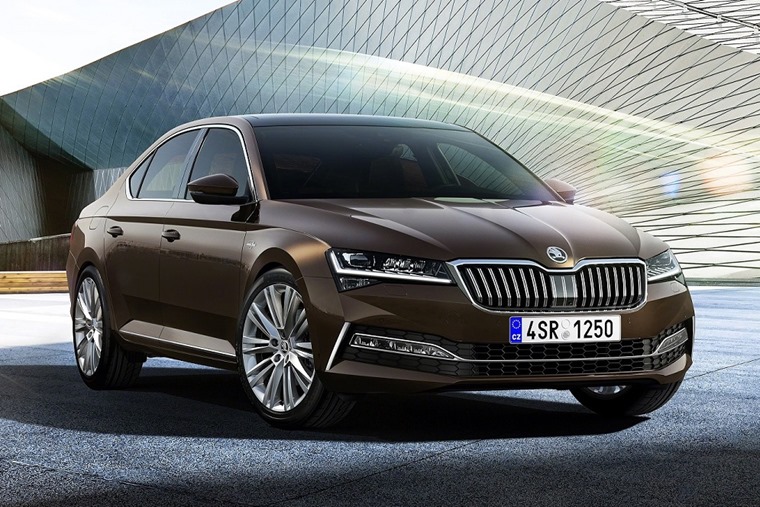 Skoda
Superb
2.0 TDI CR 190 SE L Executive 5dr
Profile:
9+47
Mileage:
8k Miles p/a
£261.59
Per Month, INC VAT
Initial Payment: £2,354.31
Personal Leasing Deal by: Tilsun Group
The redesigned front bumper means the car's length has increased by 8mm to 4,869mm and by 6mm to 4,862mm for estate models.
On the inside, you'll find a range of new interior trims available, while the infotainment system has been updated to bring it in line with the latest VW Group products. This means a 10.25in digital driver display can be specified to replace the traditional analogue dials.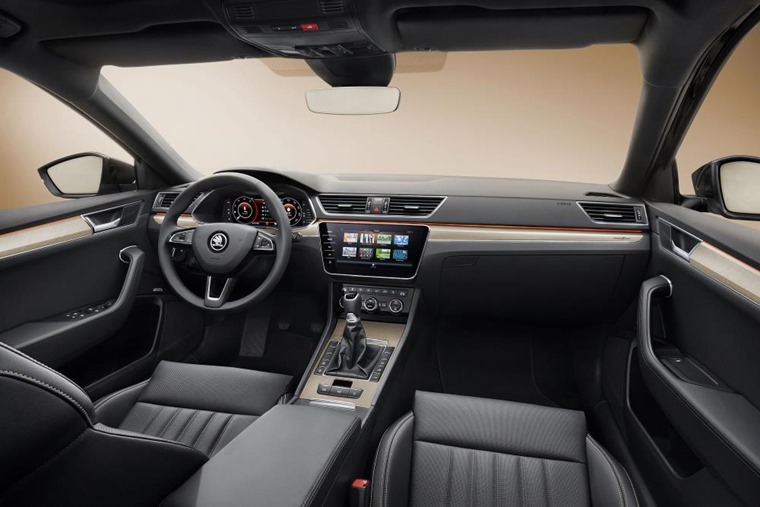 The infotainment screen itself is 8in, with all models featuring Amundsen satnav. An optional Columbus systm with a 9.2in display is also on offer. The system also offers phone mirroring via Apple CarPlay and Android Auto maps.
They feature a built-in eSIM and are always online thanks to an included data allowance. Real-time traffic information and online support allow route suggestions to be calculated more quickly and accurately.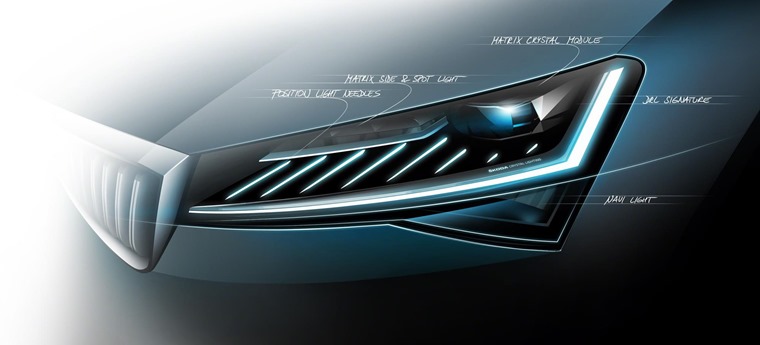 The boot now offers 625 litres of space in the saloon and 660 litres in the estate, making the Superb one of the best cars in its class for luggage capacity. That said, hybrid models get 485 litres and 510 litres respectively due to the placement of the battery packs.
The big news is that the Passat will be available as a 1.4-litre petrol-plug-in-hybrid – borrowing the mechanicals of the Passat GTE. Pairing a 1.4-litre petrol engine with a 13kWh battery gives the Superb iV 215bhp.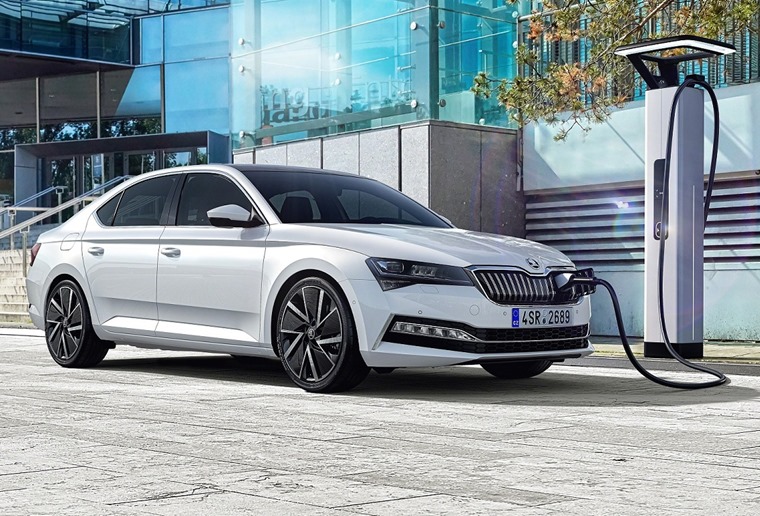 All-electric range stands at 34 miles, while Skoda says it will emit less than 40g'km of CO2. Exact economy figures are to be confirmed, although it will be capable of up to 528 miles with a full tank of fuel and a fully charged battery.
The model offers three modes: Sport, E-mode and Hybrid. The latter is used under normal driving conditions, with the E-mode designed for electric-only power, while the Sport mode combines the petrol engine and electric motor to deliver full power.
Hybrid aside, three petrols and three diesels are available. A 1.5-litre petrol produces 148bhp and comes with a six-speed gearbox, while a 2.0-litre unit is available with 190hp or 270hp and can be specified with a seven-speed automatic gearbox. The most potent gets four-wheel drive.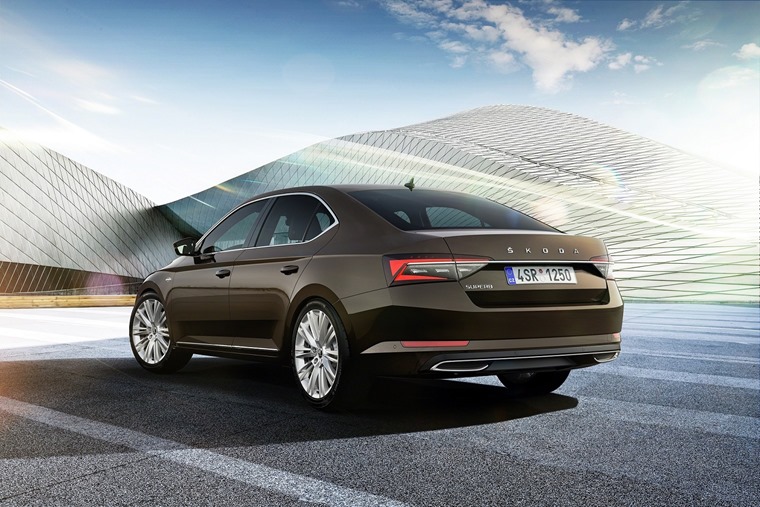 A 120hp 1.6-litre diesel is available to, while a larger 2.0-litre unit can be specced with either 150hp or 188hp. An automatic gearbox is standard with the most powerful model, although there is a choice between two- and four-wheel drive.
Full UK specs are to be confirmed, but we'll let you know as soon as further details are released.