New car numbers down, but EV registrations TRIPLE in July
157,198 new cars were registered in the UK in July marking a 4.2% year-on-year decline according to the latest stats from the Society for Motor Manufacturers and Traders (SMMT).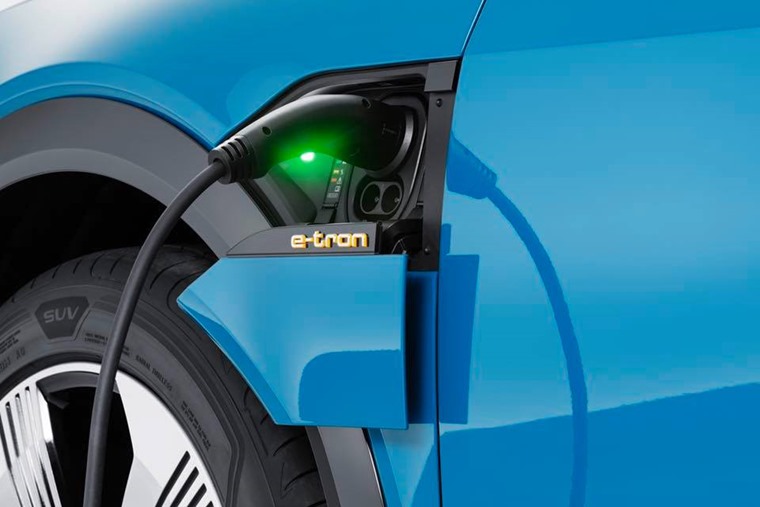 A mixture of political and economic uncertainty has been blamed for the fall, with declines being seen across both private and business registrations.
Registrations of diesel vehicles fell for the 28th month, down -22.1%, while petrol numbers remained stable, with 2,646 more registrations than in July 2018.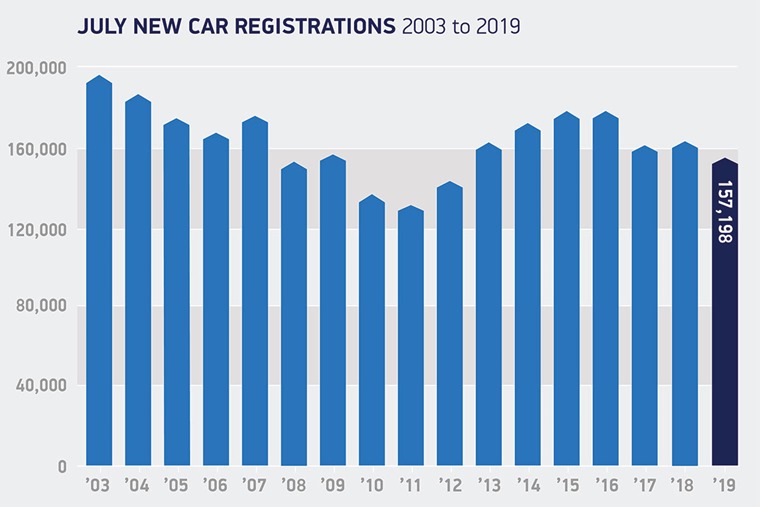 Hybrid electric cars increased by a substantial 34.2%, with 7,758 of these low-emission vehicles joining UK roads. However, the biggest news is that EV registrations shot up by a massive 158% – resulting in a 1.4% market share; that's the highest monthly market share on record.
There are currently more than 350 models available in the UK – around 80 of them alternatively fuelled, including 21 battery electric, with more expected to arrive in showrooms later this year.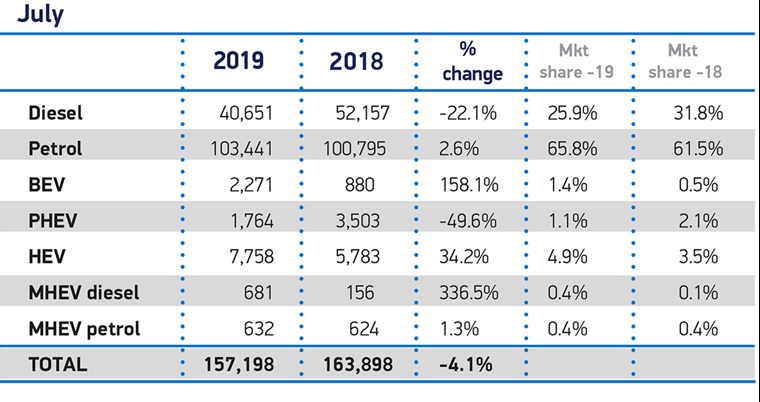 Mike Hawes, SMMT Chief Executive, said: "Despite yet another month of decline in the new car market, it's encouraging to see substantial growth in zero emission vehicles. Thanks to manufacturers' investment in these new technologies over many years, these cars are coming to market in greater numbers than ever before.
"The fastest way to address air quality concerns is through fleet renewal so buyers need to be given the confidence to invest in the new, cleaner vehicles that best suit their driving needs, regardless of how they are powered."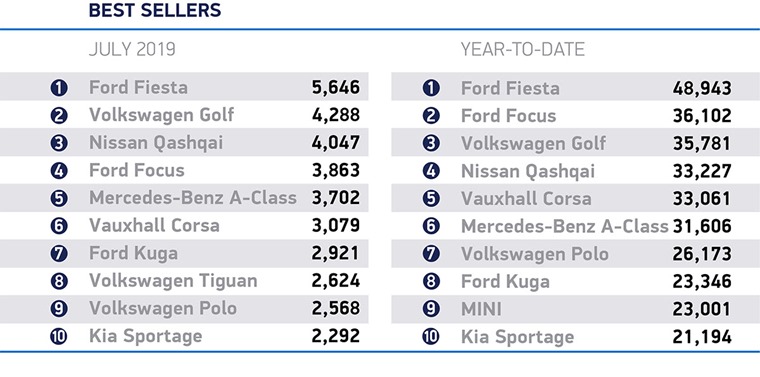 In terms of models, the Ford Fiesta remains in first position, followed by the Ford Focus and VW Golf. The A-Class continues to make its mark, being the UK's fifth-most popular car in July and sixth in the year to date. You can find more industry news from the SMMT here.