Plug-in hybrid sales plummet by OVER 50% as new car market declines again
The new car market fell by 4.9% in June, with alternatively fuelled vehicle demand falling for first time in 26 months. The latter is the most worrying considering the government wants to ban the sale of new petrol and diesel cars by 2040.
Plug-in hybrids continued the recent downward trend, falling by a massive 50.4%, while hybrids also fell by 4.7%. These figures tipped the alternatively fuelled vehicle sector into negative growth for the first time since April 2017, undermining efforts to reduce emissions, according to the Society of Motor Manufacturers and Traders (SMMT).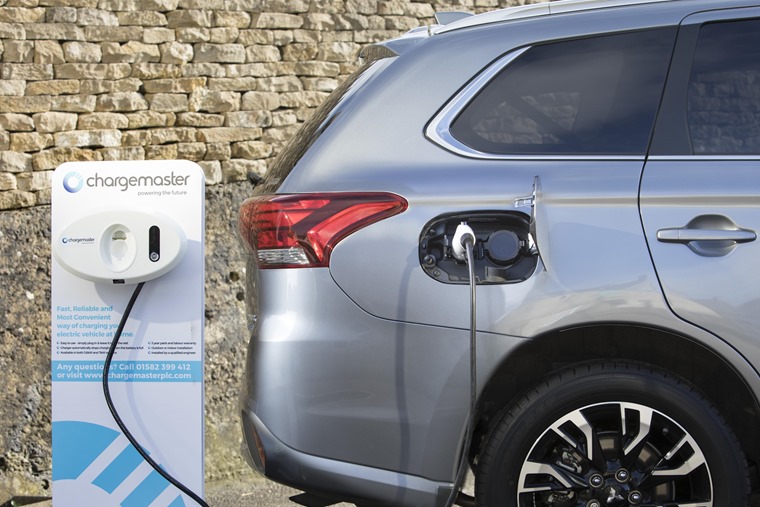 The continued decline comes as a result of the government cutting the plug-in grant for PHEVs towards the end of 2018. The move was widely criticised by the industry, with the technology being viewed as a stepping stone for those who who weren't confident in making the jump to a fully electric vehicle.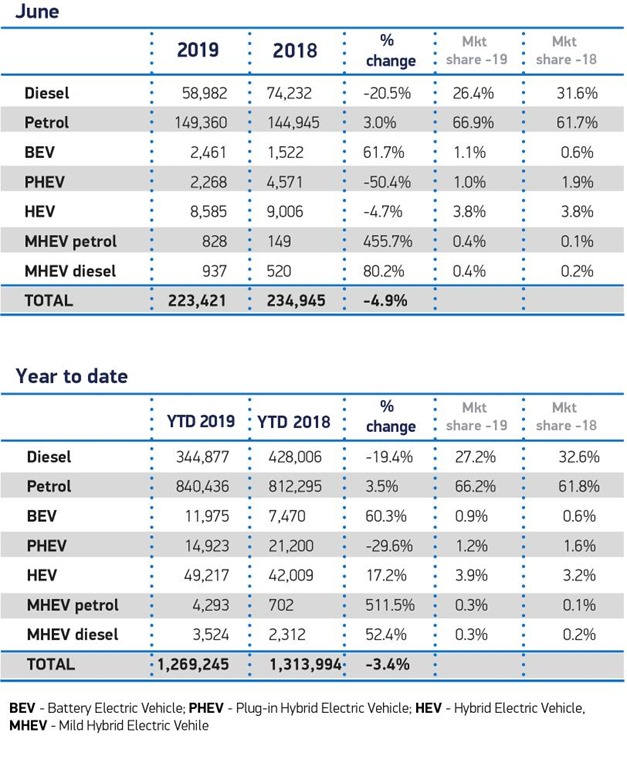 June saw growth for petrol and battery electric registrations, up 3% and 61.7% respectively, but this was not enough to offset the continuing decline of diesel, which fell for the 27th month in a row (-20.5%).
Demand fell in all sectors, with private registrations seeing a decline of 4.8%, while larger fleet and business registrations also fell, down 2.5% and 37.1% respectively.
Confusion over low emission zones and diesel, the removal of key ultra low emission vehicle incentives and an overall decline in buyer confidence continued to affect the market, with the half year market falling 3.4% as 1.27 million new cars were registered in the first six months.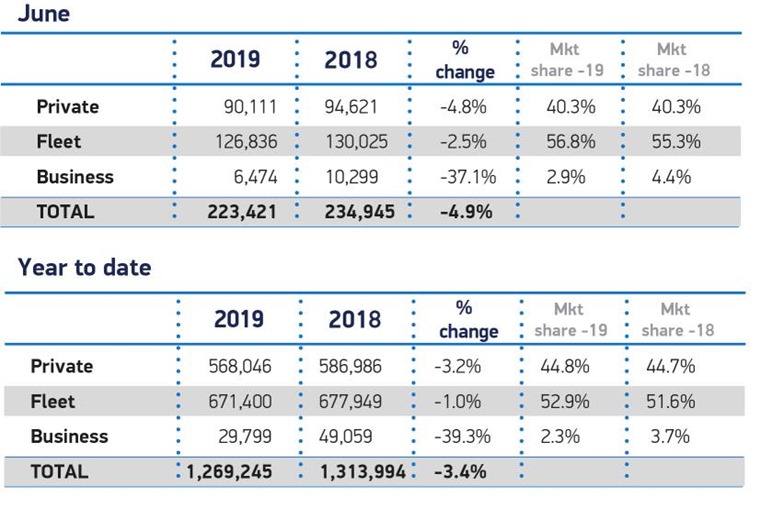 "The fact that sales of alternatively fuelled cars are going into reverse is a grave concern," said SMMT chief executive Mike Hawes.
"Manufacturers have invested billions to bring these vehicles to market but their efforts are now being undermined by confusing policies and the premature removal of purchase incentives.
"If we are to see widespread uptake of these vehicles, which are an essential part of a smooth transition to zero emission transport, we need world-class, long-term incentives and substantial investment in infrastructure."