Vauxhall Corsa overtakes Ford Fiesta as the go-to supermini in September
The Vauxhall Corsa overtook the Ford Fiesta to become the most popular new car in September, according to the latest registration figures from the Society of Motor Manufacturers and Traders (SMMT).
While the Fiesta remains the UK's most popular car in the year-to-date, a mixture of pre-registered outgoing models along with the introduction of an all-new model ensured more than 1,000 extra units were registered compared to the traditionally dominant Ford.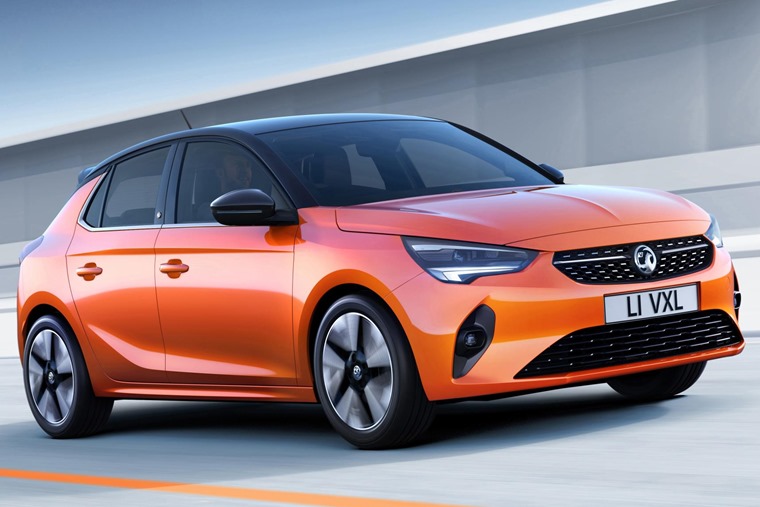 Overall, the UK car market grew 1.3% in the crucial plate change month of September. However, new car registrations remain 2.5% down in the first three quarters of the year.
The modest growth follows the substantial 20.% decline in the same month of 2018 following the introduction of new emissions regulations. In September 2019, battery electric vehicles witnessed the biggest percentage growth, up 236% year on year.
Plug-in hybrids (PHEVs) also saw growth for the first time in six months – albeit on the back of a 22.3% decline in the same month last year, when more than 87,000 units were registered.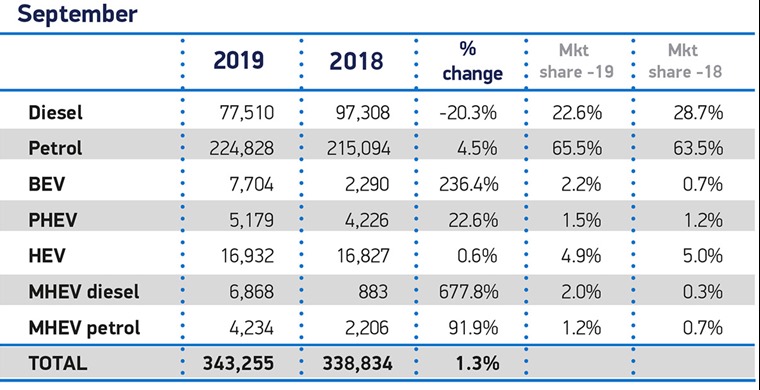 The SMMT has once again warned that the UK new car market is being subdued by the political and economical uncertainty of Brexit, with weak confidence stopping consumers committing to big ticket purchases.
Mike Hawes, SMMT chief executive, said: "September's modest growth belies the ongoing downward trend we've seen over the past 30 months. We expected to see a more significant increase in September, similar to those seen in France, Germany, Italy and Spain, given the negative effect WLTP had on all European markets last year. Instead, consumer confidence is being undermined by political and economic uncertainty.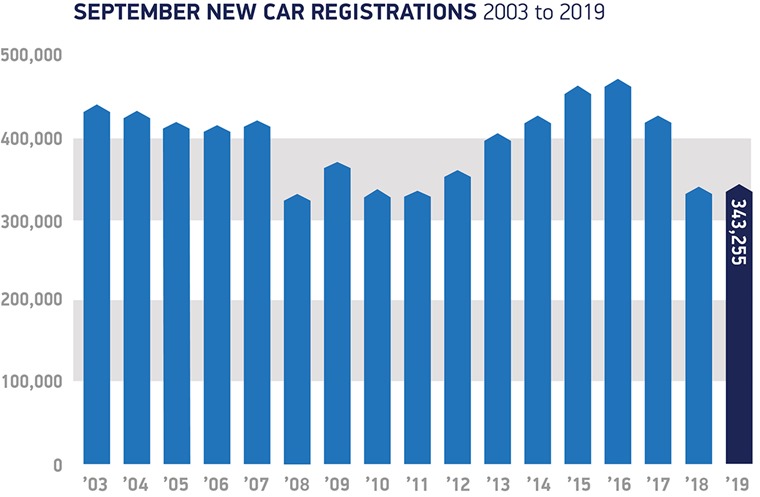 "We need to restore stability to the market which means avoiding a 'no deal' Brexit and, moreover, agreeing a future relationship with the EU that avoids tariffs and barriers that could increase prices and reduce buyer choice."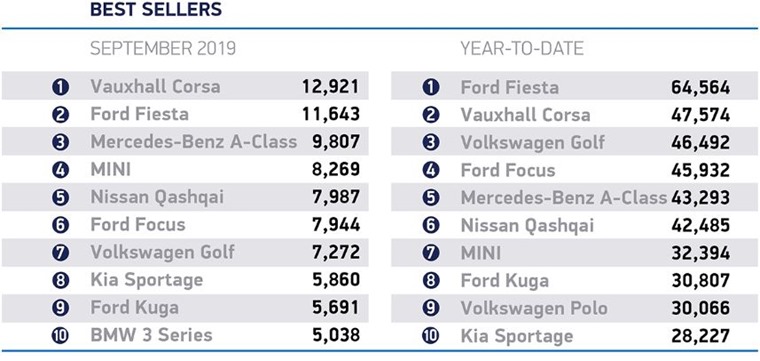 The A-Class remains a popular choice, while the Golf from second to seventh position, with an all-new MK8 model expected to be revealed in the coming weeks.
Also of note is the Tesla Model 3, or lack thereof; it was the third most popular vehicle in August, although this was possibly due to a registration rush as pre-ordered vehicles arrived in the UK. It'll be interesting to see if it makes up any ground in the coming months.