Spring Budget 2020: What does it mean for motorists?
Chancellor Rishi Sunak delivered his first Budget today, having had just four weeks to prepare as a result of the shock resignation of his predecessor, Sajid Javid.
With Coronavirus dominating the majority of the headlines, let's see what he announced for motorists.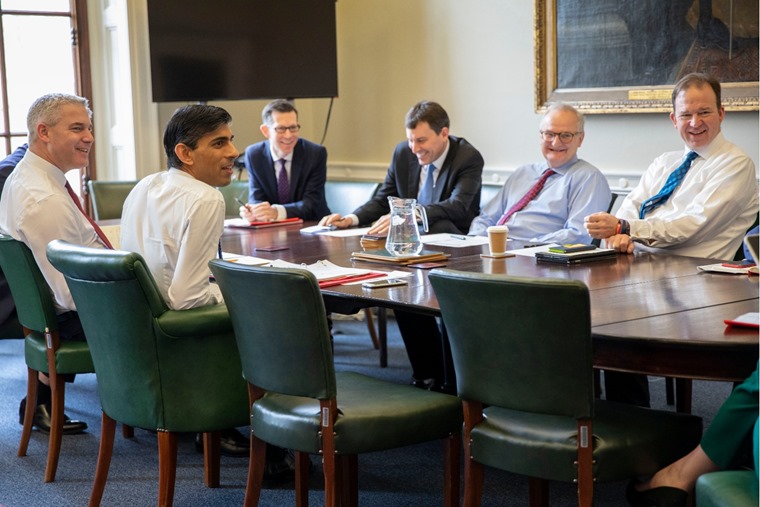 Plug-in Car Grant extended to 2022-23
The government will provide £403m to extend the Plug-in Car Grant to 2022-23. Recognising that the market for ultra-low emission vehicles is still very small, the government will also provide £129.5 million to extend the Plug-in Grant for vans, taxis and motorcycles to 2022-23.
In addition, zero emission cars will also be exempt from the Vehicle Excise Duty 'expensive car supplement' from April 1, 2020 and until March 31, 2025.
Following the announcement, the Department for Transport and the Office for Low Emission Vehicles revealed that the existing zero-emission Plug-In car Grant of £3,500 would be cut to £3,000, while cars costing £50,000 or more would be excluded as of today (12/03/20).
£500m investment into electric car charging points
£500m will be invested to support the rollout of new rapid charging hubs across the UK, with the aim that drivers will never be more than 30 miles away from being able to charge up their car.
This was part of the Conservative campaign manifesto in the November 2019 General Election.
£2.5bn pothole fund
The Chancellor has announced £2.5bn or a £500m bonus each year for the next five years for fixing potholes in England. This is enough to fill 50 million potholes by the end of this Parliament.
This is a drastic increase on the £420m the previous Chancellor announced would be made available to local highway authorities to tackle potholes in 2018.
£27bn committed to improvements to the strategic road network
The Chancellor pledged the biggest ever investment in the strategic roads and motorways, with over £27bn committed.
This will pay for work on over 20 connections to ports and airports, over 100 junctions, and over 4000 miles of road.
Fuel duty remains frozen
Fuel duty will remain frozen for another year. #Budget2020 pic.twitter.com/WLB9WxFvSf

— HM Treasury (@hmtreasury) March 11, 2020
While there were rumours that, the nine year freeze on fuel duty would end with this budget, but the Chancellor announced it would continue for another year.
"Many working people still rely on their cars. So I'm pleased to announce today that, for another year, fuel duty will remain frozen." Mr Sunak commented.
Talking to The Sun, Tom Waters, senior research economist at the Institute for Fiscal Studies, said the freeze will cost the Treasury an extra £800m this year in lost tax receipts.
Believe it or not but nearly 64% of the price you pay for fuel is tax. Not only is this the highest in Europe but it gives a greater understanding of why fuel duty has been frozen for nearly a decade.
Had fuel duty not been frozen in 2010, and its slow increase continued as planned, it would mean current pump prices would be a sickening £1.70+. The levy would be 83.33 pence per litre rather than 57.95 pence per litre it currently is, according to FairFuelUK.
Company car benefit-in-kind tax rates

Company car benefit-in-kind tax rates already announced for the three years 2020-2021 to 2022-2023 were confirmed in the Budget.
However, in a surprise move, the Chancellor announced that rates would then be frozen for the following two financial years, 2023-2024 and 2024-2025.
Red diesel tax relief to be abolished for most sectors
The red diesel scheme allows selected users to pay duty at a reduced rate of just over 11p per litre compared to almost 58p per litre for regular motorists.
The sectors using red diesel are some of the biggest contributors to the UK's air quality problem emitting nearly 10% of the most noxious gases polluting the air of cities like London.
"It's been a £2.4bn tax break for pollution that's also hindered the development of cleaner alternatives. So I will abolish the tax relief for most sectors." the Chancellor stated.
Change will not take affect for two years to allow businesses time to prepare. Agriculture will retain the tax relief and be exempt from these changes.
Industry reaction
Gerry Keaney, chief executive of the the British Vehicle Rental & Leasing Association, said: "We welcome the chancellor's decision to freeze fuel duty for another year […] it is a regressive tax that impacts many people that have to drive as part of their job or to get to work."
RAC head of policy Nicholas Lyes said: "Overall, this Budget provides […] a boost to drivers of today's vehicles with a fuel duty freeze while also investing in tomorrow with funding for rapid charging hubs for electric vehicles, an extension to the plug-in car grant, funding to repair Britain's roads and a commitment to spend on our motorways and strategic roads."