SUVs come of age, but at what cost?
The SUV has become so much a part of the motoring landscape that it can be hard to remember a time without them. They are ubiquitous and the breed shows no signs of loosening its hold over drivers as more are launched and on our roads than ever before.
Yet, the SUV in its currently understood form is a fairly recent addition to the world of cars. Okay, we could go back to the Jeep of the Second World War or the original Land Rover. Let's face it, though, these were military vehicles and their civilian offspring were hardly the most civilised machines.
Fast forward to 1970 and we have the launch of the original Range Rover. This was a seminal moment for the SUV, without a doubt. However, this vehicle was still a 4x4 off-roader at heart, fitted with hose-down vinyl seats and rubber mats.
The original SUV?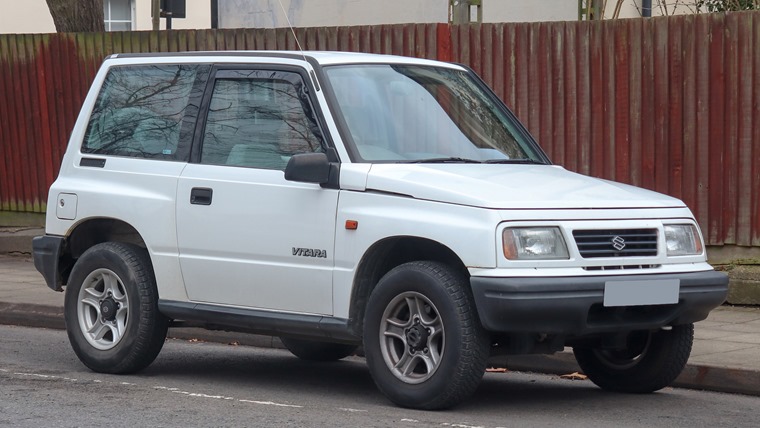 Nope, where the SUV rather than 4x4s came into their own was in 1988. It might be a little controversial, but we reckon the current genre finds its genesis in the Suzuki Vitara of that year. Here was a car that took the four-wheel drive transmission and gubbins but wrapped it in a body clearly designed to appeal to those who did not need or want to pick their way down rutted tracks.
Another reason the Vitara stands out as an important turning point in the development of the SUV is its interior was very much like that of a hatchback rather than a utilitarian 4x4's. It also looked much more rounded and had a ride comfort clearly developed on tarmac rather than fields.
Suzuki had this sector all but to itself until the arrival of the Toyota RAV4 in 1994 and then the Honda CR-V the following year. Honda likes to say the CR-V is where the SUV ball started to roll, though this is as much about marketing hype as it as about the car's part-time four-wheel drive.
That occasional four-wheel drive has been a strong feature in the SUV market, only sending power to one axle unless the system detects slip and engages four-wheel drive to give a boost to traction.
Going upmarket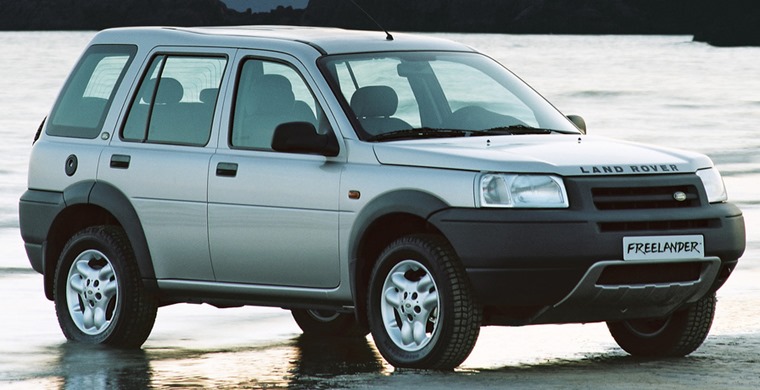 Just to prove there's an exception to every rule, Land Rover stuck with permanent four-wheel drive when it launched the Freelander in 1997. It was a brilliant car and very quickly went on to become the best-seller in its class all across Europe, earning Land Rover a whole raft of new customers.
In the same year, Mercedes launched its M-Class, or ML as it's often referred to. Here was the first serious rival ever to the Range Rover from Europe and a premium brand. Quality issues aside, and the ML had plenty of them, it was massively popular.
It took BMW two years to respond with the first-generation X5, though when it did the chaps from Munich stole quite a march on their German competitors. The X5 looked sharp and drove with every bit as much zip, handling niftily and delivering the sort of performance 5 Series drivers demanded. No wonder so many made the switch to the X5 and have never looked back.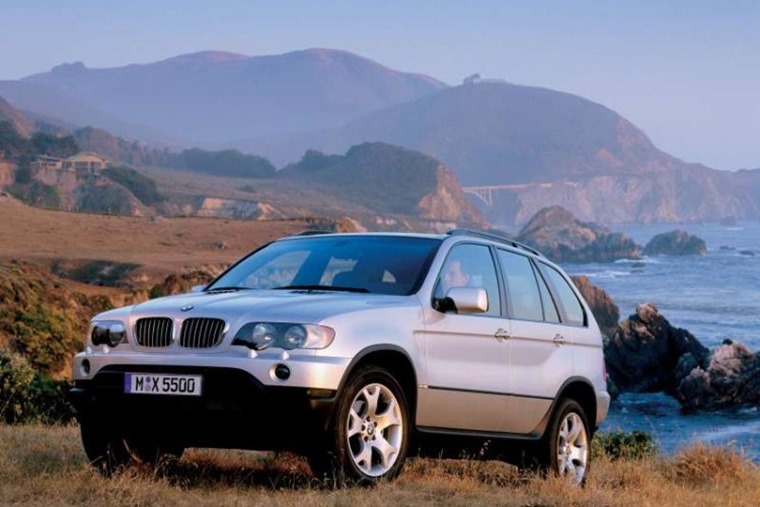 So, the X5 stands as another big shift in the world of the SUV. Its handling and performance paved the way for the modern breed, without which it would have been much more problematic for the likes of Porsche, Maserati, Bentley and even Rolls-Royce to begin sales of SUV models to bolster their more traditional lines.
Audi was relatively late to this party with its Allroad based on the A6 Avant. It followed the same formula used by Subaru and Volvo of beefing up an existing wagon with raised ride height and scrape-defending plastic around the wheelarches and bumpers. It looked good and went well, and also proved popular because it was a little more subtle than the Chelsea Tractors that many were already beginning to feel were a touch too ostentatious for city driving.
Even so, the Allroad as a model is now 20-years old and still part of the Audi line-up, even though the Q7 pitched up to take on more obvious SUV entrants.
The evolution
2008 saw the sector evolve once again in a major way with the arrival of the Nissan Qashqai. It made mainstream, hatch models seem far from desirable at a stroke, offering a mix of practicality and a hefty dose of SUV appeal in what you might call a crossover package.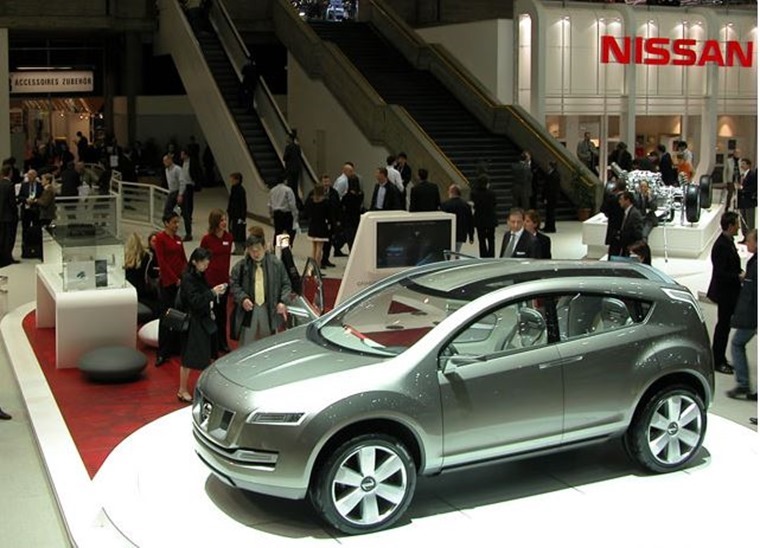 All of this brings us just about up to where we are nowadays, albeit with far more cars in this class than ever before. We also have hybrid and electrical methods of propulsion, coupes and even the occasional convertible to demonstrate the breadth of the SUV class and its allure.
So, what of the future?
It seems there is no end in sight for demand for this type of vehicle with drivers, and sales have continued to rise every year. Good news for those car makers building plenty of SUVs and crossovers, but there is a cloud on the horizon.
It's a large cloud, too, as it combines the problem of rising emissions and financial penalties. due to the popularity of SUVs and this type of car being bigger and heavier than their hatchback, saloon or estate equivalents, they produce more harmful emissions. The European Union, and this includes the UK, plus other parts of the world are keen to curb these emissions by fining car companies on their average carbon dioxide emissions.
Those companies presently very reliant on SUVs to fatten their bottom lines could well find themselves facing large fines for exceeding their prescribed CO2 targets. It won't be small amounts either as the fines will be based on how much over the target the company is multiplied by the number of cars it makes. For some, this could run into billions.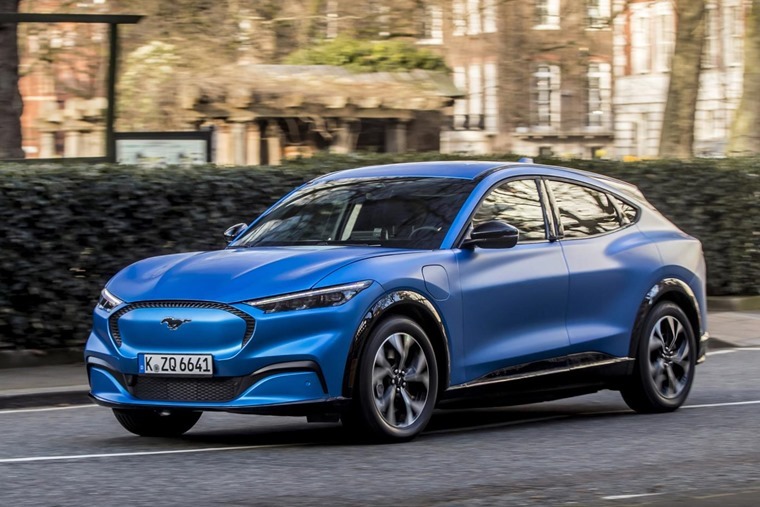 More than anything, this is what will influence the design, shape and build of the SUVs being launched in the near future. Expect electrification to play a large part in helping to cut emissions and we should also see greater use of lightweight materials to cut the kilos and save fuel.
All of this is to the good as car makers are always at their best when responding to a challenge rather than the lazy demand of consumers for simply more of the same. So, the future of the SUV looks different but no less bright than at present, and it's here to stay.