2019 Suzuki Jimny: lease deals available now
Described as the "one-and-only, small, lightweight" off-roader, the new Suzuki Jimny is now available to lease, meaning you could be one of the first to drive it on, or off, road in the UK.
Having received a relatively strong residual value forecast from industry specialists CAP Automotive – the Jimny SZ5 retains 52% of its value after three years and 36,000 miles - lease rates should be quite attractive.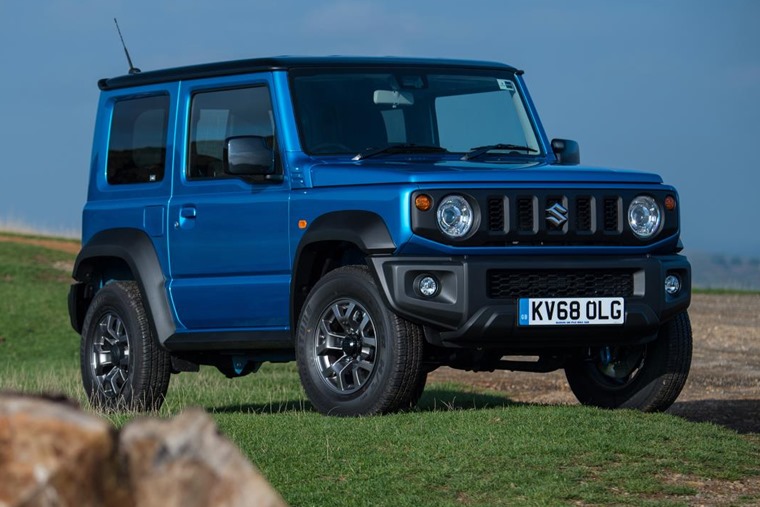 A replacement was long over due, and Suzuki has hit the sweet spot with this model: boxy proportions, round headlamps, rectangular rear combination lamps, boot mounted spare wheel and vertical front grille slats all feature with design elements all borrowed from past generations.
Six body colours will be available at UK launch, including a new colour developed exclusively for the new Jimny: a high-visibility Kinetic Yellow designed to stand out in bad weather or when in use on rough ground worksites.
The last Jimny was launched in 1998, and after a 20-year long life it began to show its age – especially on the inside. Luckily this new model features an even tougher interior, gaining new features like a 7in touch screen and Bluetooth and DAB radio all "crafted for carefree dependability".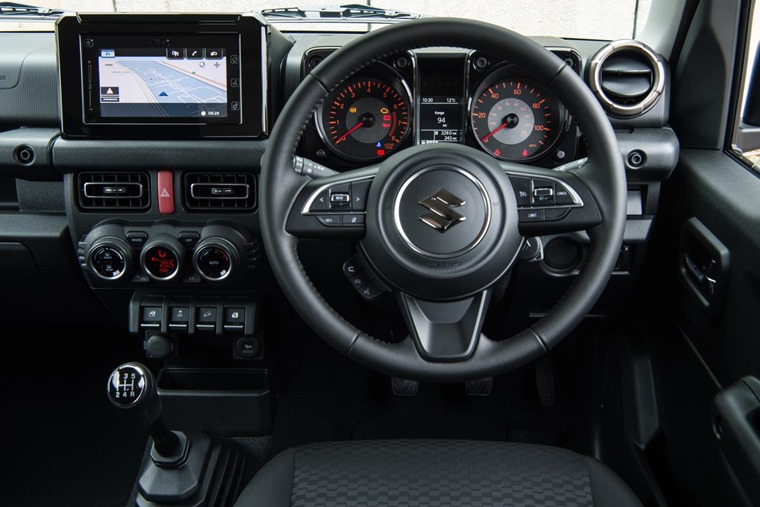 This is in addition to selectable 4WD with low ratio transfer, Dual Sensor Brake Support (DSBS), air conditioning, CD tuner, Bluetooth connectivity, cruise control and front foglamps. Moving up to SZ5 adds 15in alloy wheels, LED headlights, climate control, navigation with smartphone link, rear privacy glass, heated front seats and body coloured door handles.
SZ5 adds 15in alloy wheels, rear privacy glass, climate control, navigation system with smartphone Link, heated front seats.
The Jimny also becomes the first Suzuki ever to have traffic sign detection, and also arrives with a whole host of additional safety technologies such as high beam assist, lane departure warning and automatic emergency breaking.
All the chunky buttons and switches have been designed to be straight forward to operate, even in bumpy conditions and/or whilst wearing gloves; interior trim is also handily stain and scratch resistant, so you can keep your Suzuki pristine.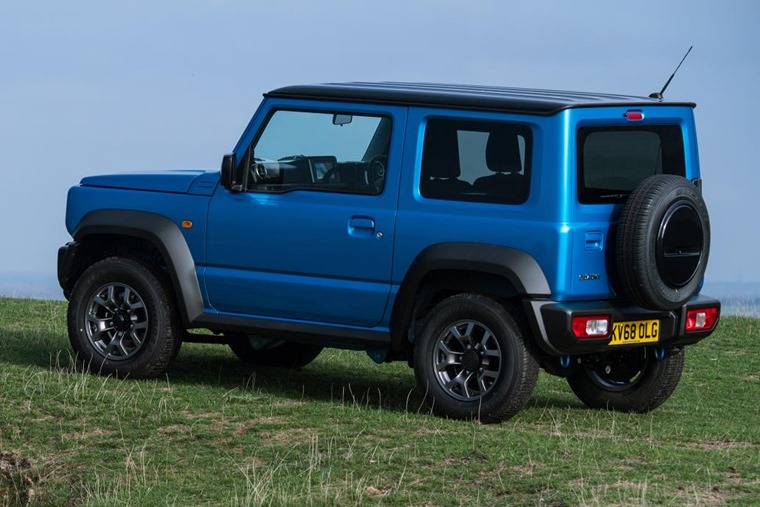 In the UK the Jimny will come with a 1.5-litre engine with an option for a five-speed manual box, or, a 4-speed auto. Yes a 1.5-litre engine might not be up to the task in a normal bulky off-road vehicle, but the feather-light Jimny will be more than happy skipping along through all sorts of conditions.
This new unit packs more punch than the old 1.3 litre car (101hp rather than 83hp) and carries the Jimny to a claimed top speed of 90mph, delivering more torque at any rpm than the previous model. Despite the increased engine displacement the new engine is 15% lighter, helping to keep weight down to an agile 1,090kg.
In the back, if you fold the two rear seats down the Jimny gets a Volkswagen-Golf-sized 377 litres boot capacity to store your ropes and spades in the unbelievable event the car ever gets stuck.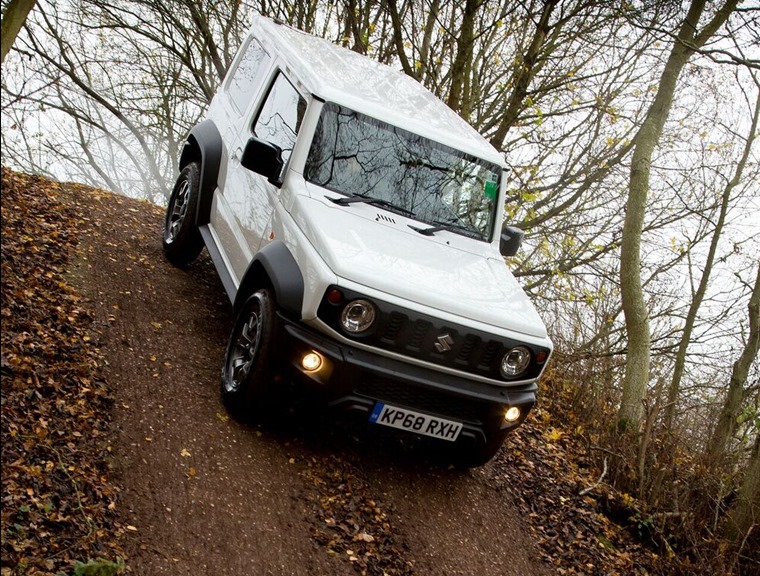 Thanks to the Suzuki's four core characteristics – ladder frame, three angles, three-link rigid axel suspension and a four-wheel drive set up (with low transfer box) – and its light weight, this plucky little car can take on the best when it comes to simple rugged performance and utility.
Suzuki has done some serious work on this car and the statistics show it, for example, the Jimny has an approach angle of 37 degrees, a ramp break over angle of 28 degrees and a departure angle of 49 degrees. That's more than a Land Rover Discovery  in all three areas.