Automotive industry calls for government to remove VAT from EVs
The Society of Motor Manufacturers and Traders (SMMT) has called on the Chancellor to use next week's Budget to announce bold new measures to help more drivers go electric.
This includes the removal of VAT from all new battery electric, plug-in hybrid electric and hydrogen fuel cell electric cars – a move which would cut the purchase price of an average family BEV by some £5,600.
Combined with additional measures – including the long term continuation of the critical plug-in car grant at current levels and its reintroduction for plug-in hybrids, as well as exemption from VED and insurance premium tax – the upfront cost of these vehicles could be cut by as much as £10,000.
This would help deliver greater cost parity with conventionally powered vehicles and make them a more viable option for many motorists.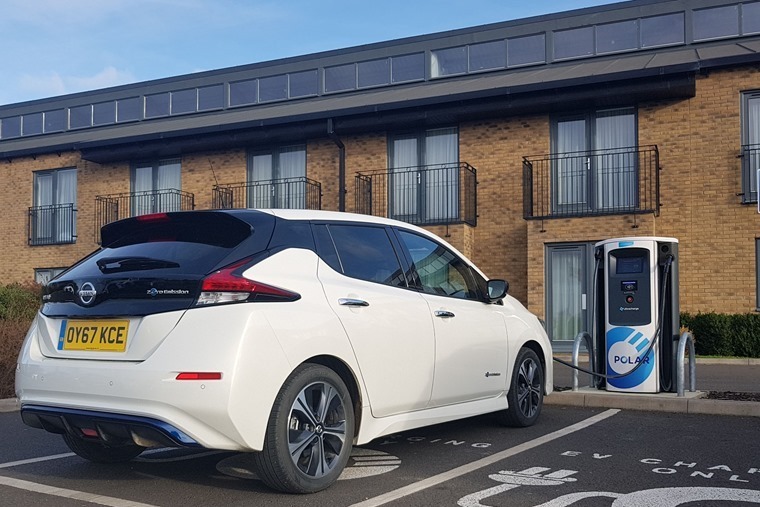 According to the latest SMMT figures, battery electric and plug-in hybrid electric cars make up just 5.8% of the market; and BEVs only 3.2%, showing the scale of the challenge ahead to encourage EV adoption.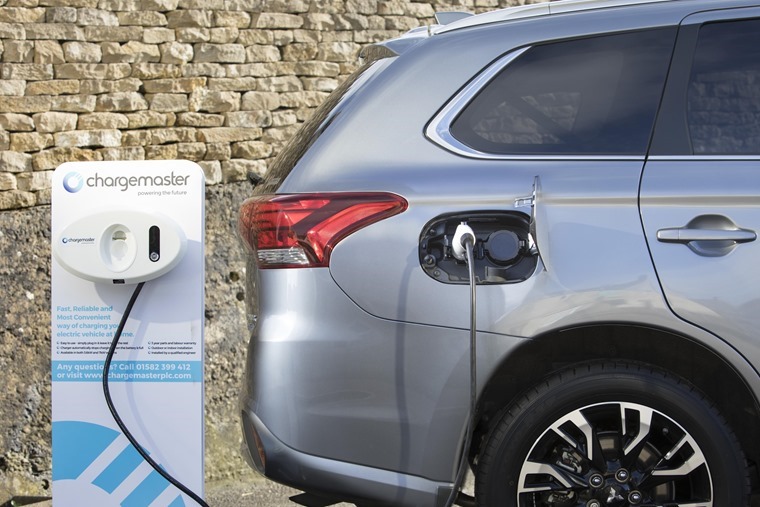 Elsewhere in the new car market, demand for both diesel and petrol cars fell with registrations down -27.1% and -7.3% respectively. Diesel now accounts for just over a fifth of sales. Hybrids (HEVs) recorded an uplift of 71.9% to 4,154 units.
All in all this means the UK new car market declined -2.9% in February with 79,594 models registered. February is traditionally one of the year's quietest ahead of the crucial March number plate change.
Registrations by private buyers were responsible for the bulk of the overall loss, with 2,741 fewer people taking delivery of new cars. Fleet demand, however, remained stable, up by 31 registrations.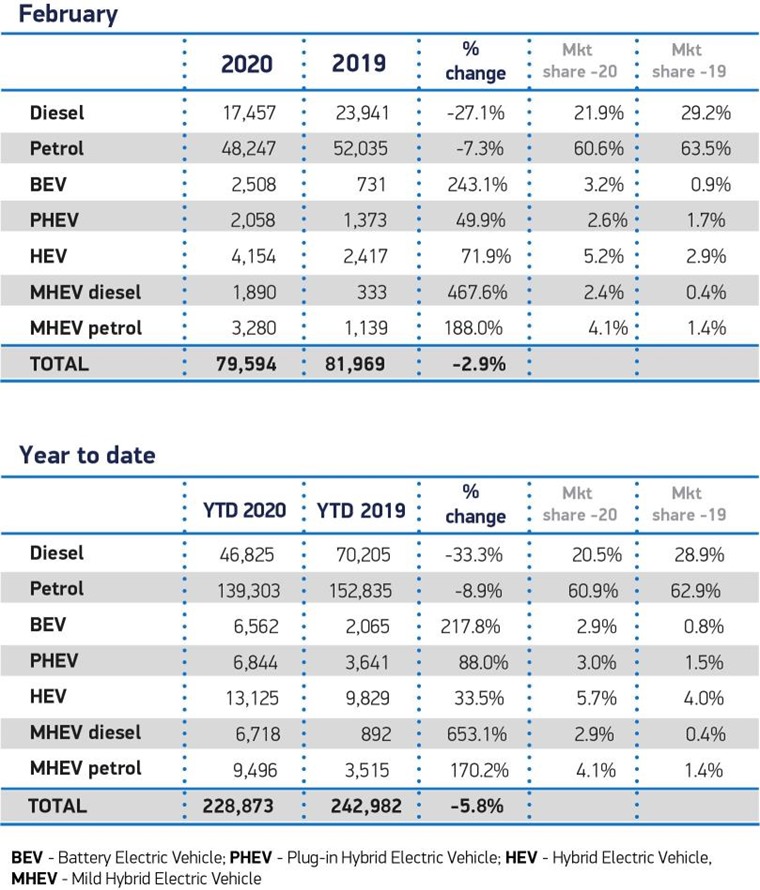 Mike Hawes, SMMT chief executive, said: "Another month of decline for the new car market is especially concerning at a time when fleet renewal is so important in the fight against climate change.
"Next week's Budget is the Chancellor's opportunity to reverse this trend by restoring confidence to the market and showing that government is serious about delivering on its environmental ambitions. Industry has invested in the technology, with a huge influx of new zero- and ultra-low emission models coming to market in 2020, and we now need government to match this with a comprehensive package of incentives and infrastructure spending to accelerate demand."