Tesla Model 3 FINALLY arrives, priced from £38,900
Tesla Model 3 has gone on sale today, with prices starting from £38,900 (including the £3,500 government plug-in car grant) for the Standard Range Plus.
Deliveries are expected to arrive sooner than expected with customers due to receive their Model 3 in June. No lease rates are available just yet.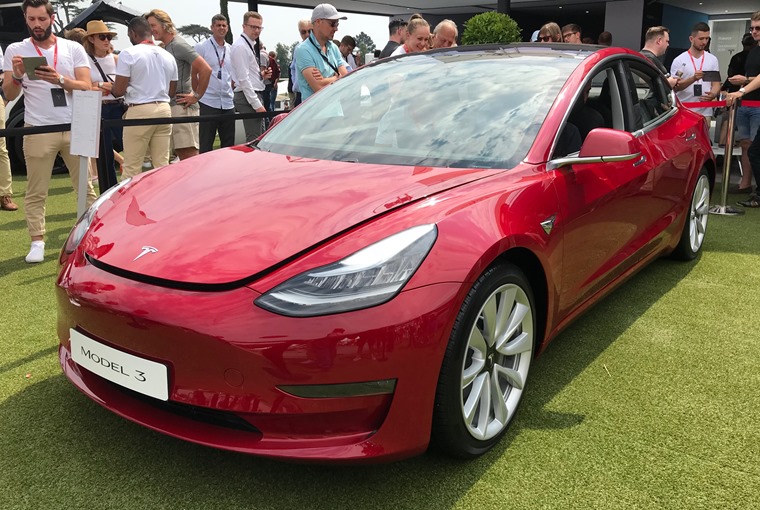 Tesla
Model 3
Standard Plus 4dr Auto
Profile:
6+47
Mileage:
12k Miles p/a
£561.56
Per Month, INC VAT
Initial Payment: £3,369.36
Personal Leasing Deal by: Pink Car Leasing
While the entry-level Model 3 is more expensive than expected, it also receives more features including Tesla's Autopilot system. This allows the car to accelerate, brake, and steer the car in lane as well as perform overtake other vehicles on motorways and dual-carriageways.
The Standard Range Plus will also offer 258 miles between charges and can hit zero to 60mph in 5.3 seconds.
Moving up the range, the Long Range Model 3 is available from £47,900 and offers 348 miles of range with a quicker 0-60 of 4.5 seconds.
If you would rather go fast than far, the Performance Model 3 offers 0-60mph time of 3.2 seconds, a range of 329 mile and costs £56,900.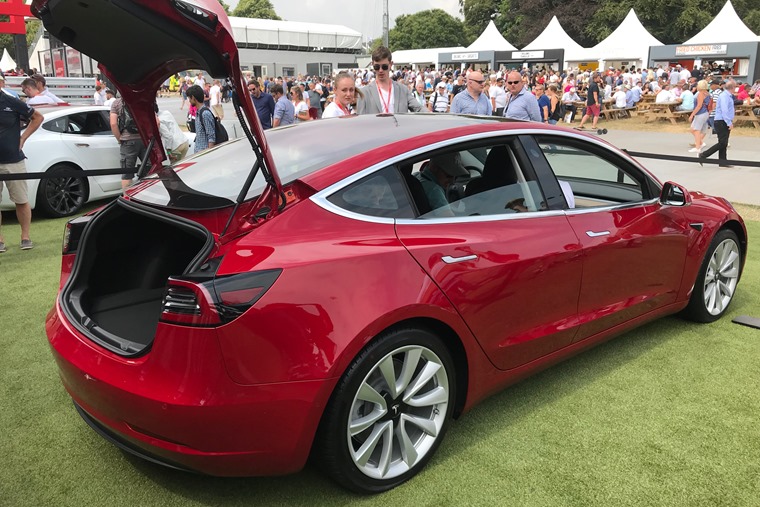 Both the Long Range and Performance Model 3 offer all-wheel drive, with two independent motors digitally controlling torque to the front and rear wheels for better handling and traction control.
One optional extra you can add across the range, for £4,900, is 'full self-driving capability'. This will allow the Model 3 to drive automatically on city streets and respond to traffic lights.
Step inside and the Model 3's interior brings new meaning to the word 'minimalist', with a 15" horizontal touchscreen controlling all in-car functions.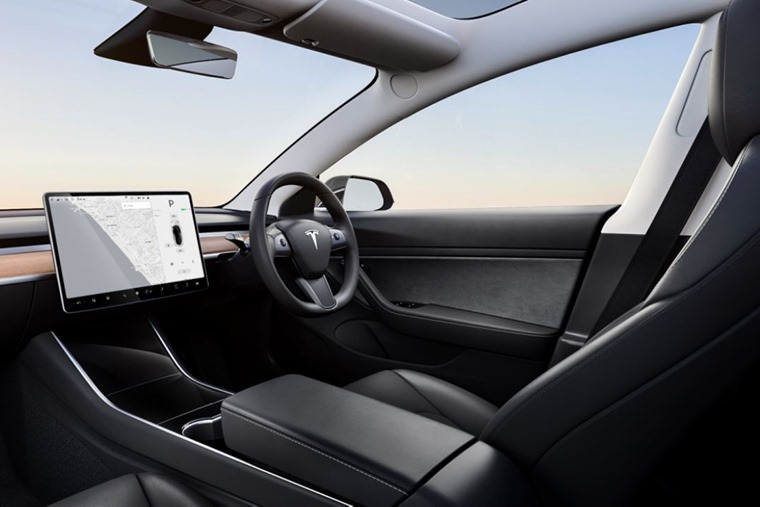 Long Range and Performance Model 3 vehicles also receive a premium interior package. This features heated seats, satellite-view maps with live traffic information and navigation, and a premium audio system with 14 speakers.
Each Model 3 comes with twelve months internet connectivity and a four-year warranty.