Refreshed Tesla Model S debuts with 1,100hp on offer
Say hello to the overhauled Tesla Model S. Available since 2012, it's been overdue a refresh, with smaller Teslas taking the spotlight more recently.
Well, it's now been thoroughly refreshed, with the new Plaid+ version getting a 0-60mph time of under 2 seconds and more than 500 miles of range.
Here's what you need to know.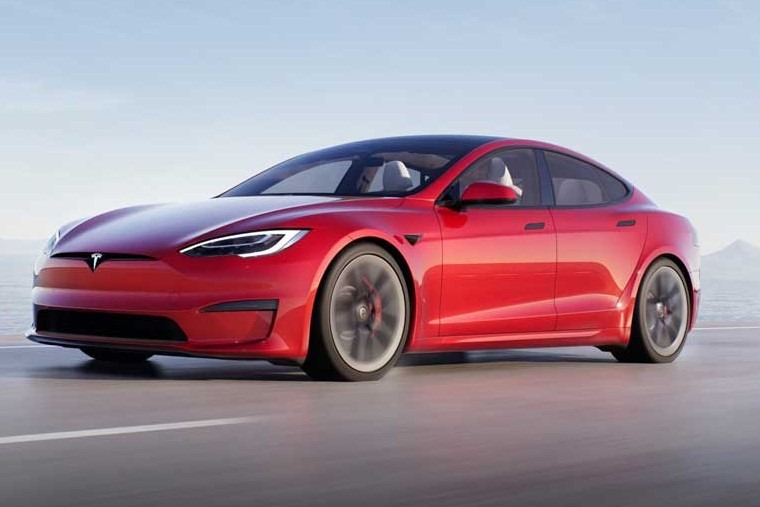 Tesla Model S exterior
It looks much the same as ever, although a few choice changes are evident. The Model S has been given a few external tweaks to bring it in line with other Teslas such as the Model 3. Up front, you'll find a redesigned bumper that includes some new vents.
The body is wider than before too, giving the EV a larger look. Tesla claims the changes make the Model S one of the most aerodynamically sound cars available with a drag coefficient of 0.208. That's the lowest-drag car on earth according to Tesla.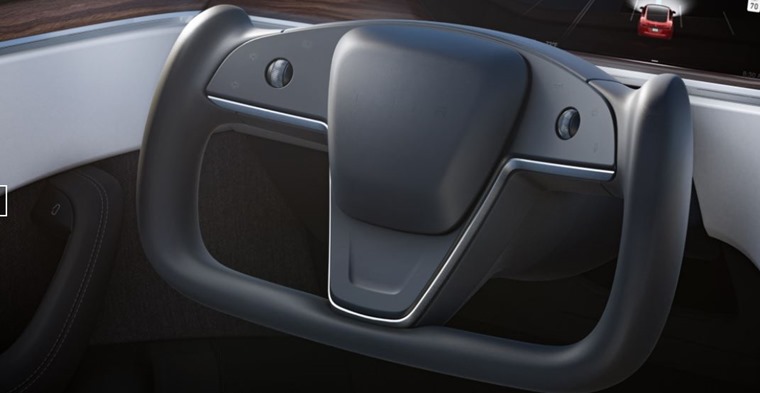 Tesla Model S interior and tech
Let's start with the most obvious change – the steering wheel is no longer actually a wheel. Featuring touch-sensitive elements that removes the need for indicator and wiper stalks, the Model S is now piloted by a device you're more likely to find in an F1 racer than a family saloon.
The infotainment system has changed too. Rather than the large portrait set-up used previously, there's now a larger landscape 17in touchscreen. It's the same system that features in the Model 3, although in the Model S you can decide to tilt it towards the driver or the passenger.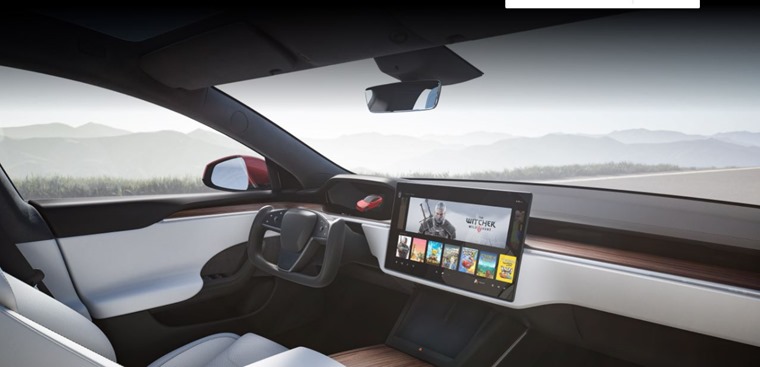 The driver gets their own individual 8in display directly in front of them, where they'll find key info such as range, speed, satnav and other driver-focused info. Rear passengers also get their own screen too, which is compatible with various gaming controllers for the ultimate entertainment experience. Other features include a multi-device Bluetooth, wireless and USB-C fast charger set-up, that can provide enough power for various smartphones and even a laptop. A 22-speaker audio system with noise cancelling tech is also on offer.
As ever, Tesla's Autopilot is on offer. It allows your vehicle to steer, accelerate and brake independently providing the driver is actively supervising the car. With over-the-air software updates, the latest changes and enhancements to this system are available instantly.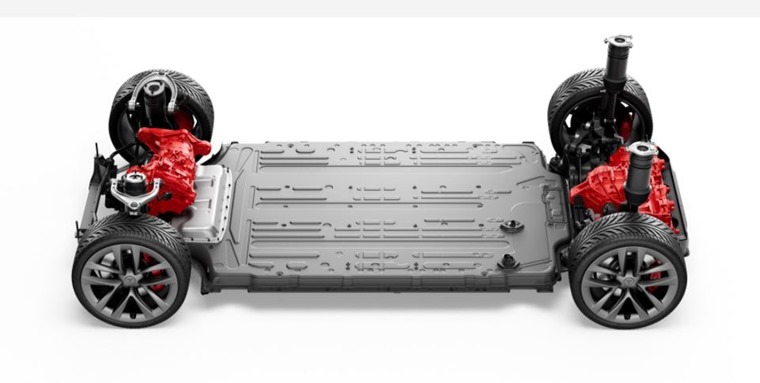 Tesla Model S drivetrain
The updated Model S range now features Plaid – a monstrously powerful three-motor drivetrain that produces up to 1,100hp. The result is a stupendously quick 0-60mph time of 1.99 seconds – making the Model S the quickest saloon car ever built.
A Long Range variant is also on offer and, while this gets a (still ridiculous) 0-60mph time of 3.1 seconds, it ups range from 390 miles to 412 miles. The range is topped by the Plaid+, which is capable of more than 520 miles between charges.
Tesla Model S release date
Priced from £83,980 rising to £130,980, the updated Tesla Model S range is available to order now. However, deliveries aren't expected until 2022.