Mercedes-Benz X-Class to become an ex pick-up, despite great Xpectations
It started out with so much promise, much like an X-Factor contestant's career. When Mercedes revealed it would be introducing a pick-up truck at the 2017 Geneva Motor Show, the excitement from the automotive world was palpable.
It was the first commercial vehicle ever to be marketed as an executive pick-up, combining the hallmark strengths – tough, functional, strong, and with off-road capability – with the classic characteristics of a Mercedes – design, comfort, driving dynamics, and safety. It sounded like one of those combinations that was destined for success, up there with strawberries and cream, Mulder and Scully, gin and tonic, Hall and Oates etc etc.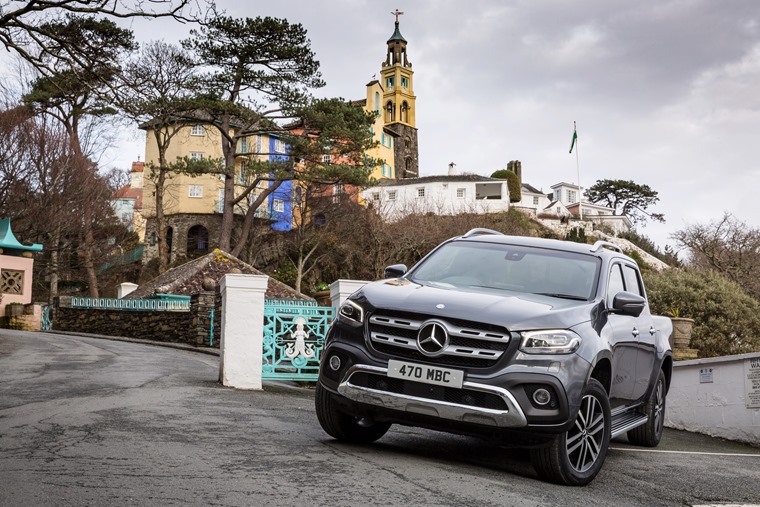 At the reveal, Dr Dieter Zetsche, chairman of the board of Daimler AG and head of Mercedes-Benz Cars, said: "With the Mercedes-Benz pickup, we will close one of the last gaps in our portfolio. Our target: we want to offer customers vehicles matching their specific needs. The X-Class will set new standards in a growing segment."
Nearly three years later, Zetsche has retired, Daimler announced a huge €1.6bn quarterly loss in 2019, and the X-Class has gone from concept to production to the chopping block in record time. So where did it all go so wrong?
"I saw many pickups during my career. None of them was a blueprint for a Mercedes-Benz premium pickup. That's what we're here for today." pic.twitter.com/UWKRysSwBp

— Daimler Trucks & Buses (@DaimlerTruckBus) October 25, 2016
At the time of the announcement, it seemed like a sure-fire hit. Interest in pick-up trucks had never been higher, with enticing Benefit-in-Kind rates sweetening the deal for many companies. But until the X-Class was revealed there had never been anything appealing enough to get company car drivers out of the premium models and into something, well, agricultural. Mercedes were perfectly placed to fill that niche.
The concept on show at Geneva in 2017 further emphasised how Mercedes could offer something unique to the segment. Brawny and as high-riding as you would expect a pick-up to be, the concept X-Class offered a few unique touches such as a rear-lighted tailgate, an integrated tonneau cover for the load bed, a stylish and imposing front grille and the kind of body styling that wouldn't look amiss on some of Merc's executive saloons. We wanted it, and we wanted it now.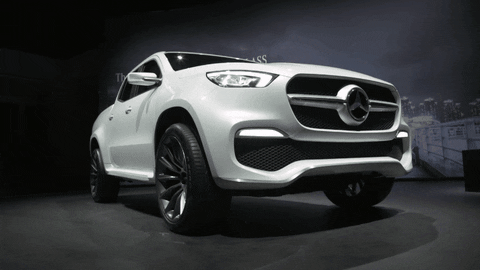 As production drew nearer, compromises were made as is so often the case with concepts. Gone was the lighted tailgate in favour of something much more rote while the front grille was condensed and the body styling was toned down. All of a sudden it looked like, well, a regular pick-up with the Mercedes star on the front. Luckily Mercedes hadn't compromised when it came to having the design and comfort of a Mercedes when you entered the cabin.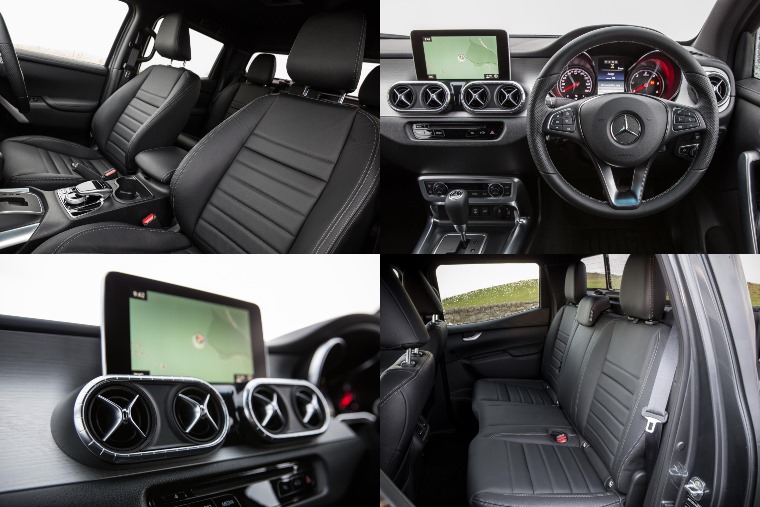 Premium materials topped the dashboard including plenty of chrome detailing (including air vents featuring an X motif), while the lower half of the vehicle featured plastic finishings to reminds you this was in fact supposed to be in a working man's vehicle. Bluetooth connectivity, a DAB radio, heated seats, reversing camera and cruise control were offered too as well as safety features including autonomous emergency braking, lane keeping assist and traffic sign recognition. Plenty of soundproofing featured around the engine bay as well, meaning it was one of the quietest cabins in the segment and as far removed from the commercial vehicle environment as you would hope. So far so good.
Another area where Mercedes didn't compromise was on the size of the vehicle, and it was even longer and wider than the Nissan Navara chassis on which it was based. Oh, did we forget to mention that this £32,772 pick-up truck was based on a £24,600 one? Sorry about that.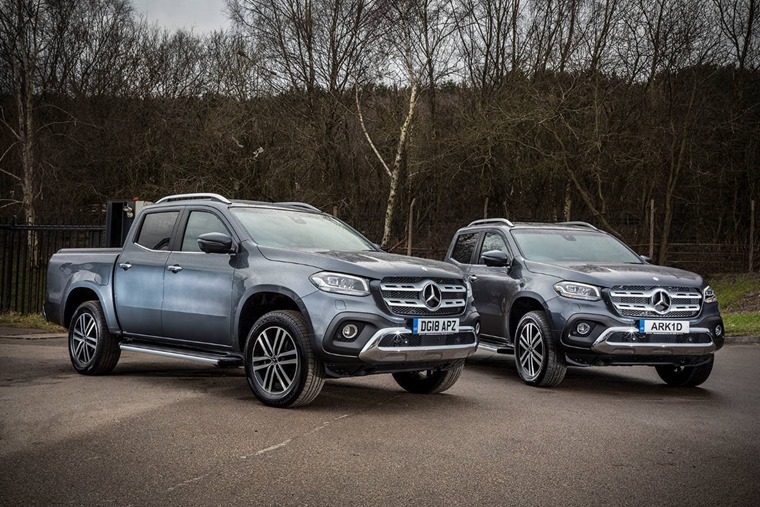 Though that meant the X-Class was built on a proven platform and was more than just a glitter covered facsimile of a what a pick-up should be, the news of this platform sharing had the knock-on effect of making some people turn their nose up at the vehicle. This in spite of the fact that the Mercedes load bed could haul 1,066kg of cargo and the jacked-up suspension meant it would clear most off-road obstacles.
Sadly, only 16,700 units were shifted in 2018 compared with its nearest luxury rival, the Volkswagen Amarok, which outsold it at a rate of around five-to-one.
So where did it all go wrong? Based upon many social media comments, it appears people were unwilling to pay the premium price for what they saw was a rebadged upmarket version of the equally capable and cut-rate Nissan Navara, proving that a nice cabin can only get you so far.
Mercedes has revealed that from the end of May 2020, the X-Class will no longer be produced. Customers only have until 11 February to order an X-Class to their specific configuration.
And there we were, thinking it would be as popular as a Hall and Oates single in the '80s.