Top five concepts from the Geneva Motor Show 2019
If the 2019 Geneva International Motor Show was defined by one thing, it's the amount of concept cars that were on show. A sure fire statement of intent, each car below points to drastically different visions of what our electric future on the road might hold.
With this in mind, here's the five best concepts which hint at who could be king of the mountain in a variety of segments in years to come…
Fiat Centoventi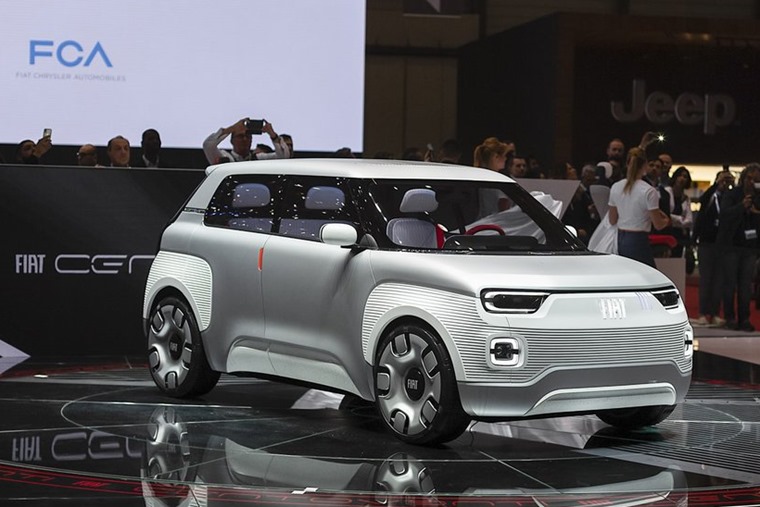 If there's one thing people seem to go crazy for at motor shows it's supermini electric cars. First there was the Honda Urban EV back at Frankfurt Motor Show in 2017 and now there's the Fiat Centoventi at Geneva 2019.
To celebrate its 120th anniversary, Fiat wanted to give an ideal representation of its future. That comes in the form of an electric mobility solution affordable for all with unprecedented customisation.
Fiat Concept Centoventi allows the customer to configure the interiors, choose the accessories and adapt the spaces according to their needs to create a car which is genuinely unique.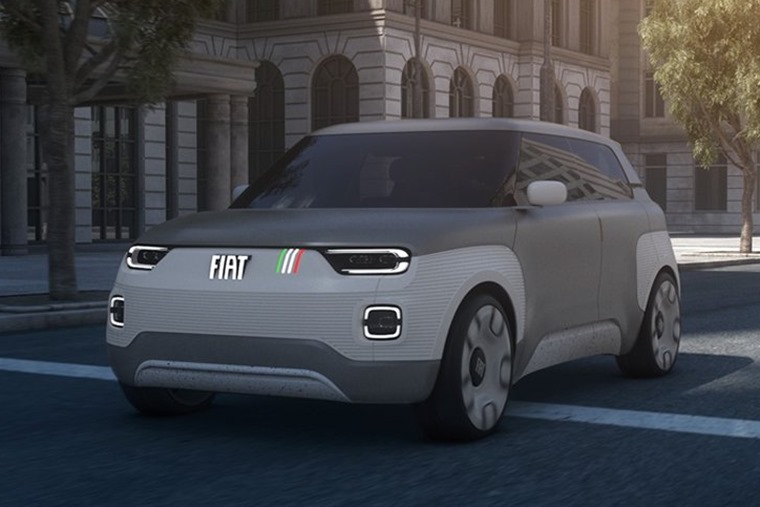 Produced in just one colour, it can be "painted" by the customer using the "4U" program, with a choice of four roofs, four bumpers, four wheel covers and four external wrappings.
This level of customisation goes a step further with a modular battery pack which allows drivers to extend the range from 62 to 310 miles simply by buying or renting additional battery units.
Step inside and the innovative, one-piece dashboard tips its hat to the Fiat Panda's famous, historic "pocket". This allows drivers to anchor a variety of accessories - from a cup holder to a bottle box, and from a glove compartment or anything else the customer may need - to build up a cosy, comfortable environment.
At the rear, the large tailgate features an innovative display that enables Fiat Concept Centoventi to display messages to those behind you. When the vehicle is on the move, the car will only show the Fiat logo, but once it stops, the driver can switch to "messenger" mode. We're sure people will use that feature responsibly…
Nissan IMQ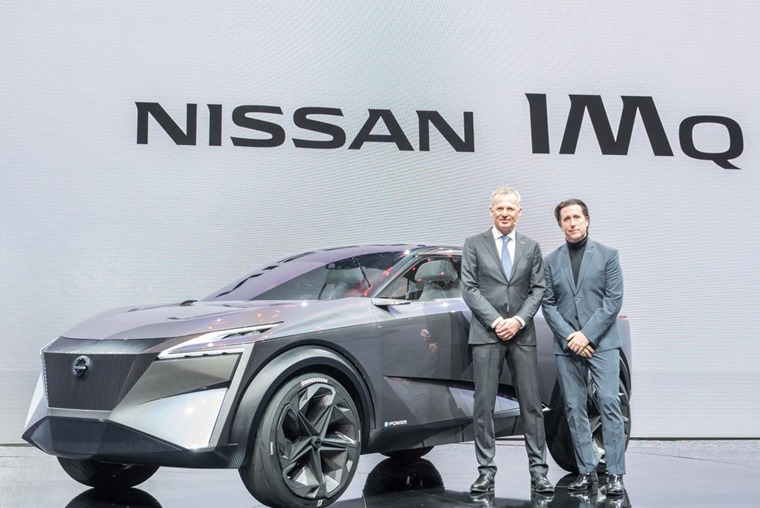 Nissan defined the crossover segment in 2007. 12 years later, it aims to reaffirm their leadership with the IMQ, the natural evolution of the Qashqai. It bears a noticeable resemblance to the concept sketches of the game-changing crossover from when it was revealed over a decade ago, and seriously, what else could the Q in IMQ stand for?
The IMQ marks a bold new direction in Nissan's design language. The grille blends vertically into the hood and horizontally with the front bumper to create strong corners at the outer edges. At the rear, a vertical character line drops from the light cluster to separate air as it passes down the side, aiding aerodynamic performance.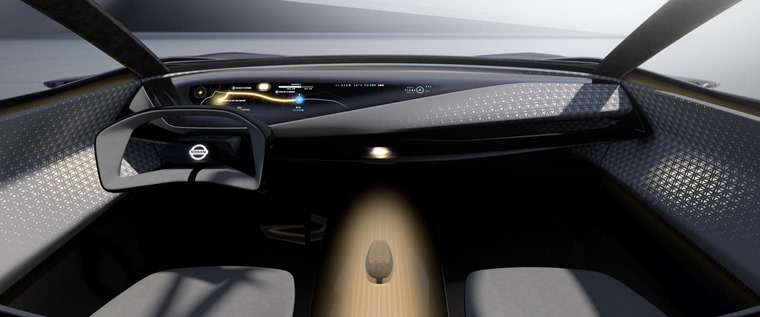 Step inside and everything about the IMQ's interior is focused on the driver. This is demonstrated by the graphical user interface, dominated by an 840-millimeter screen embedded in the instrument panel.
A smaller, secondary screen above the center console hosts the IMQ's Virtual Personal Assistant which enhances the driving experience by controlling vehicle functions, such as navigation, in response to input from the driver.
The steering wheel is ergonomically shaped to put the driver in a relaxed position and to maximize the visibility of the instrument panel. Advanced, "soft-touch" paddle shift-style functionality is built into the back of the wheel.
At the heart of the IMQ is the next generation of e-Power, a 100% electric motor drive system that delivers instant, linear acceleration. It's also equipped with an advanced prototype version of Nissan's Propilot driving assistance system and also features Nissan's Invisible-to-Visible technology which you can see an example of above.
"With the IMQ, the interior and exterior are seamlessly blended together, signalling what our design direction may be for Nissan's third generation of crossovers in Europe." commented Alfonso Albaisa, senior vice president for design at Nissan.
Imagine by Kia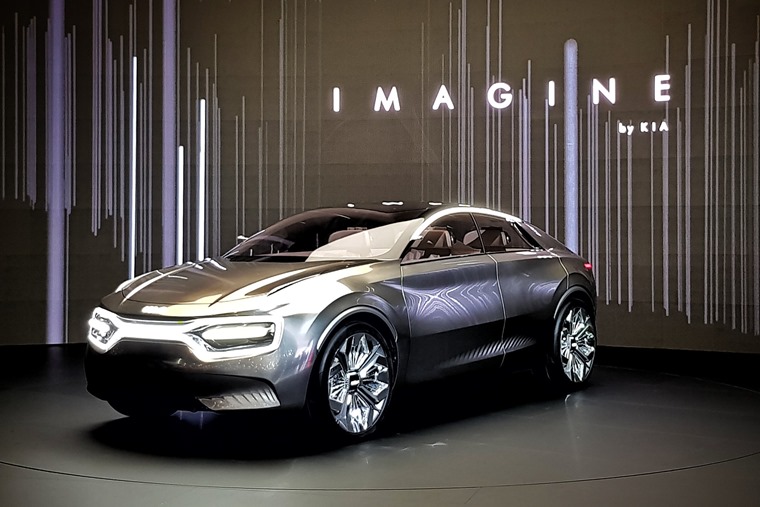 No, it's not an eau de cologne, it's Kia's first purpose-designed pure electric four-door passenger car.
Coherently drawing together elements of a muscular sports utility vehicle, a sleek and athletic family saloon, and a versatile and spacious crossover, 'Imagine by Kia' is intentionally designed to not sit within the industry's predefined vehicle categories.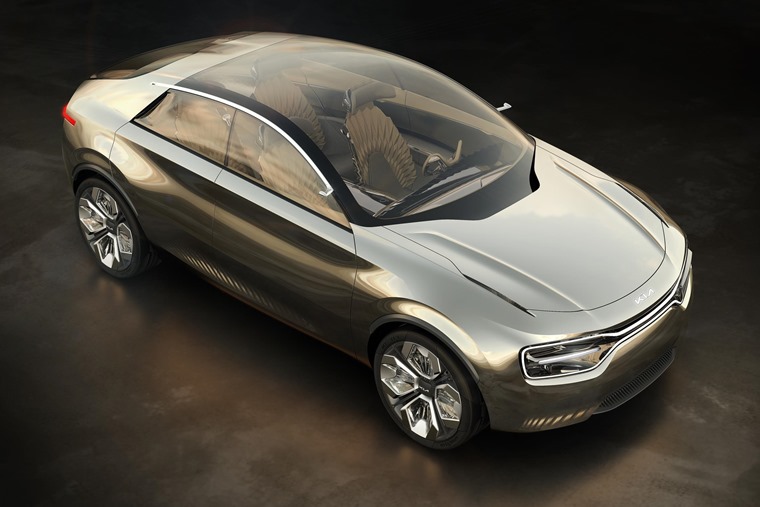 Perhaps most strikingly is the single sheet of glass which is used for both the windscreen and roof, flowing from the base of the A-pillar and over the cabin to create a vast sky-window, before tapering into a double-bubble over the rear passenger compartment.
Underpinned by a low-mounted, induction-charged battery pack that powers a compact drivetrain, details on the performance stats of the new EV weren't available.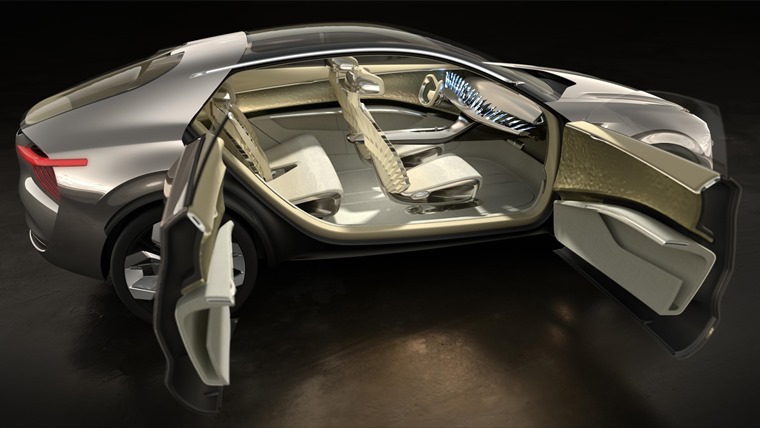 Featuring suicide doors lined with metallic fabric and leather, opening them reveals a four-seat interior which makes full use of the space. The dashboard features 21 individual ultra high-resolution screens which curve their synchronised way across the top of the dashboard which creates a single and immersive display from the driver's point of view.
Commenting on the reveal, Gregory Guillaume, vice president of design for Kia Motors Europe, said: "Today's drivers understandably have many questions about electric cars. They're concerned about range, the recharging network, and whether electric cars will still be dynamic and engaging to drive.
"So, when we first started thinking about this concept and imagining what its role would be, we knew that the best way to answer those questions and address those concerns was by approaching electrification purely from an emotional point of view."
Alfa Romeo Tonale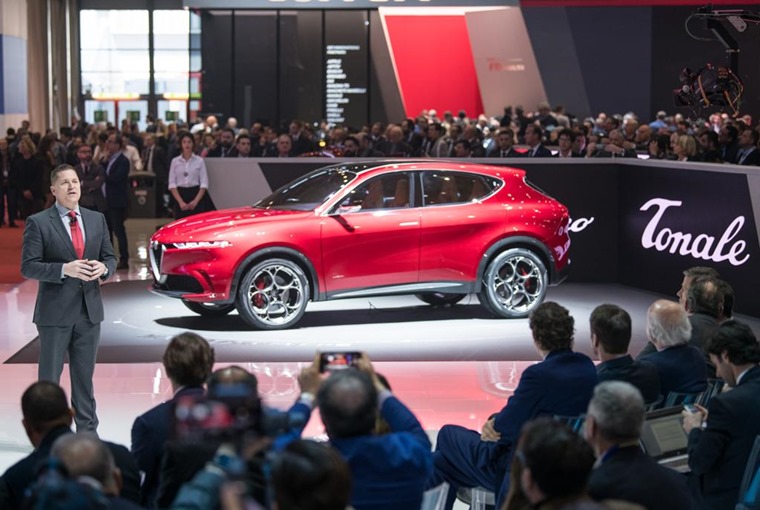 It's been a long time coming, but Alfa Romeo and parent company FCA truly let their intentions be known at this year's Geneva Motor Show. For Alfa Romeo, that came in the form of a couple of firsts for the brand: Their first plug-in hybrid and their first mid-size utility vehicle.
The Tonale shows how Alfa's distinctive Italian style will be projected into the future, striking the perfect blend between its valued heritage, delivering the best driving dynamics in the segment, and applying electrification in perfect Alfa Romeo style.
All in all It is the natural evolution of the brand. That means it features Styling features the traditional Alfa Romeo shield grille with its extended bonnet leading up to a low roof and curved rear end.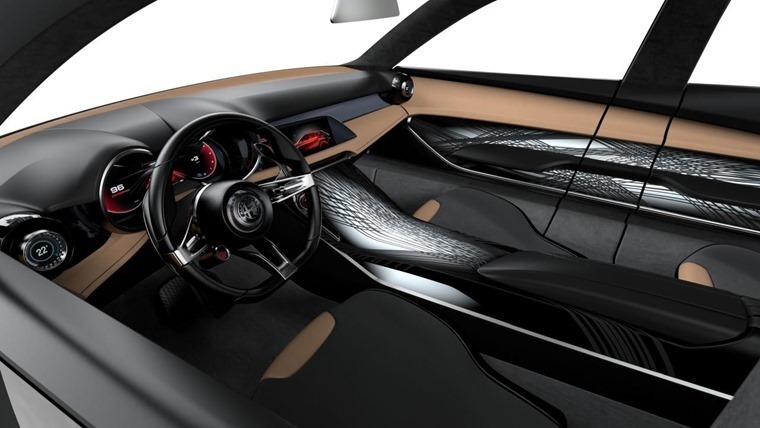 The interior of the Tonale is very driver oriented, as well as immersive and welcoming, with the dynamic attributes appreciated by those who love to drive. The driver's attention will remain on the road, with the peripheral focus on a 12.3-inch full digital cluster and a 10.25-inch touchscreen central head unit.
With no engines hinted at, will the Tonale make an impression on one of the most competitive market segments around? All we know is it will probably be the best looking one on offer.
Mitsubishi Engelberg Tourer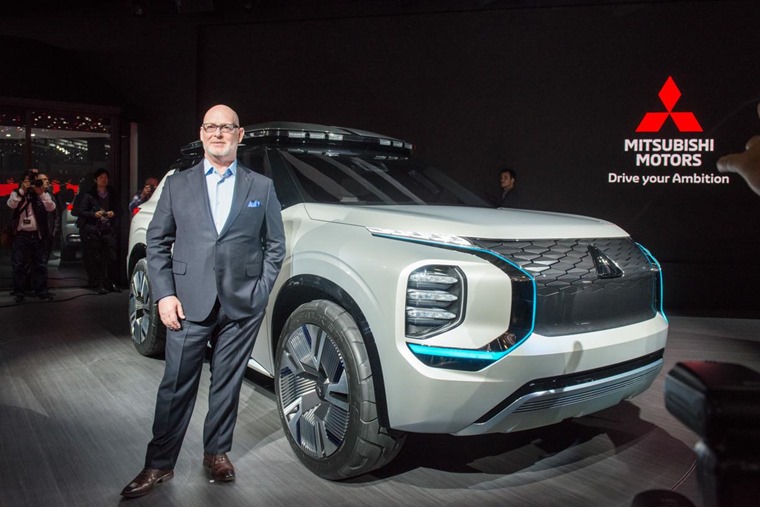 Having had a lot of success with the Outlander PHEV, Mitsubishi's next endeavour in its electric future can be seen in the Engelberg Tourer concept.
A twin motor, 4WD, Plug-in Hybrid Electric Vehicle which delivers high levels of performance in the most challenging weather conditions and on all road surfaces, it combines this with the long cruising range inherent to the PHEV, allowing journeys out of town and to places with no charging infrastructure.
Designed as an elegant and functional all-purpose crossover SUV, backed up with power and reliability, the Engelberg Tourer is aimed at those with active lifestyles and features skid plates for front and rear bumpers as well as LED fog lamps located on an auto-open/close roof box.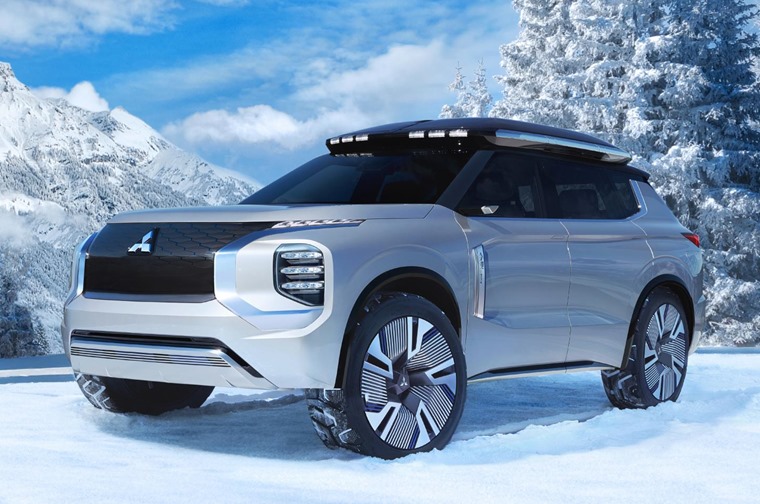 The interior offers generous cabin space for passengers seated in all three rows, with an emphasis on comfort, quality, functionality and attention to detail.
Its 2.4-litre petrol engine, specifically designed for the PHEV system, not only offers powerful and smooth performance but can act as a high-output generator to achieve a high regeneration rate.
Aided by technologies such as drag-reducing radiator grille shutters, the Mitsubishi Engelberg Tourer has an EV cruising range of over 43 miles and with a fully charged battery and full fuel tank offers a total cruising range of over 434 miles.