Top five fastbacks for daring dads
Isn't it nice when cars just look fast? While I can talk about the aesthetic values of sporty cars ad nauseum, you know what's even nicer than when cars look fast? When they go fast.
So it's no shock to say that fastbacks are some of my favourite vehicles across the board, ticking all the boxes that makes cars great and writing about them a pleasure. And they seem to be all the rage at the moment with manufacturers and motorists too – combining style with five-door practicality.
But what are some of the best ones available to lease currently? Here's five of our favourites:
Audi A5 Sportback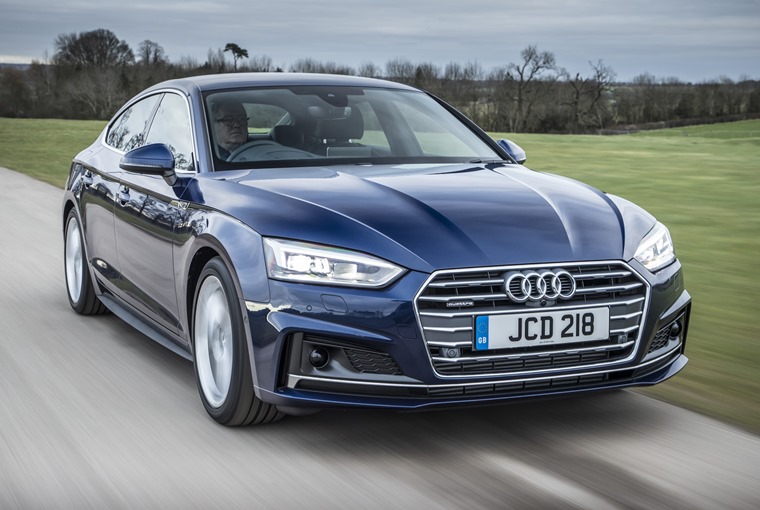 Offering all the practicality of the A4 albeit with a little more sizzle, the Audi A5 is the sporty yet still practical choice from Audi's A range. Not only that but the eye-pleasing profile gives its some serious street-cred while the embossed lines of the bonnet gives its exterior a subtly racy look.
As one of the most enquired vehicles on the site these are just a few reasons why more and more people are choosing the sleek and sporty fastback for their next lease.
Peugeot 508 Fastback

Peugeot has been on a role in recent years. The 3008 and 5008 SUVs have proved themselves to be mainstream hits, and its latest model – the 508 – takes those cars' swish interiors and impressive drives and wraps it all up in an extremely fashionable fastback-like body.
While it might not be able to match its German rivals' badges, for the most part it can match their quality feel and tech-filled cabins. It's also a fun car to drive, too, with the 508 marking a notable return to form for a brand that once brought you nimble numbers such as the 205 and 309 GTI.
Volkswagen Arteon

Volkswagen refers to the Arteon as an avant-garde gran turismo. Not only is it their flagship model but the muscular and arty design means this car is equal parts beauty and the beast, offering a hushed refinement when cruising which can be offset by sporty aggression at the push of the peddle.
The Volkswagen Arteon effortlessly combines muscular styling with luxury motoring making it the ideal fastback.
BMW 4 Series Gran Coupe

Blending sharp design with the practicality of the 3 Series, the BMW 4 Series Gran Coupe is a bit of a contradiction in terms, albeit one that works.
It's low enough to be a racy car, long enough to offer a versatility for day-to-day use yet still offers the kind of driving enjoyment and quality that you should expect from a BMW.
Hyundai i30 Fastback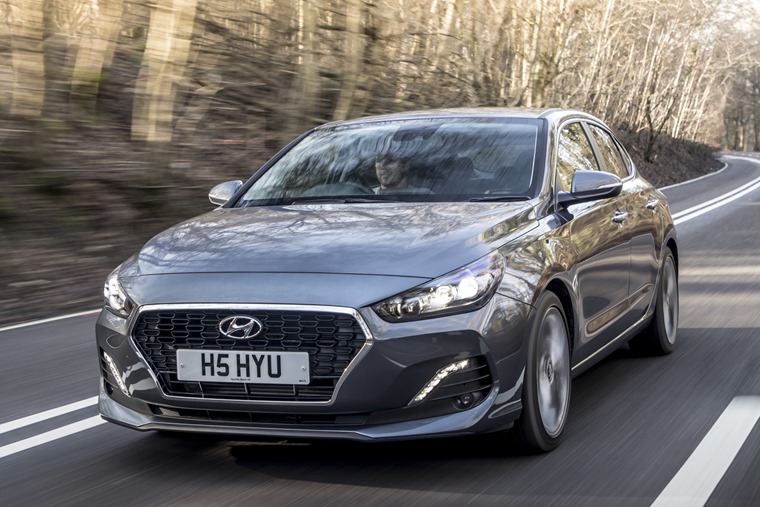 Competent, interesting, capable, albeit a bit of a left-field choice, the new Hyundai i30 Fastback aims to offer something a bit different to everyone else on this list by offering a five-door coupe to the volume segment.
Far from it being the i30 hatchback in disguise, it's 115mm longer with rear haunches which are more pronounced while the chassis sits 5mm lower than before and the suspension has been stiffened. Add to that anywhere from 118bhp in the 1.0-litre turbo to 137bhp in the 1.4 and there's enough performance to put a smile on anyone's face.