Top five reasons the Volvo XC60 is the perfect family car
The Volvo XC60 was crowned the World Car of the Year two years ago, thanks to its premium exterior and interior style, as well as its advanced infotainment and safety tech. So it's no secret just how good the Volvo XC60 is.
But forget the plaudits and crowns, we recently spent a week with a XC60 D4 AWD R-Design to find out what it's like to live with - taking it on the school run, doing the weekly shop, and other household chores. And one thing quickly became apparent …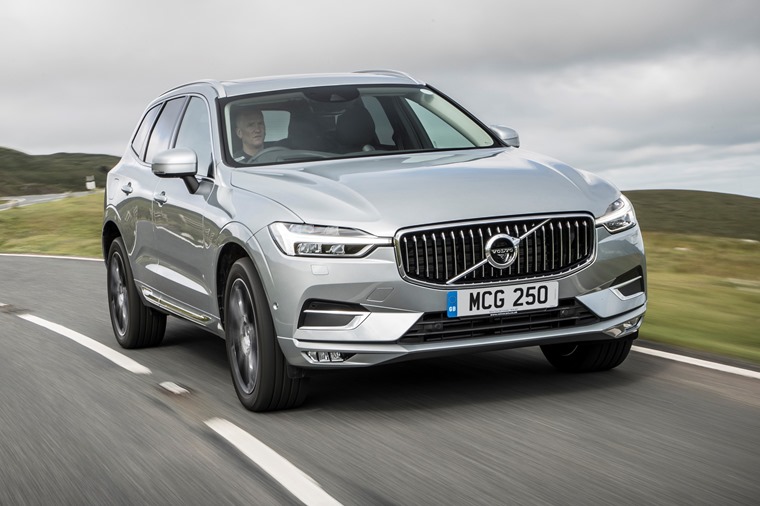 It has become the ultimate, modern, middle-class family car. Here's five reasons why …
It's super safe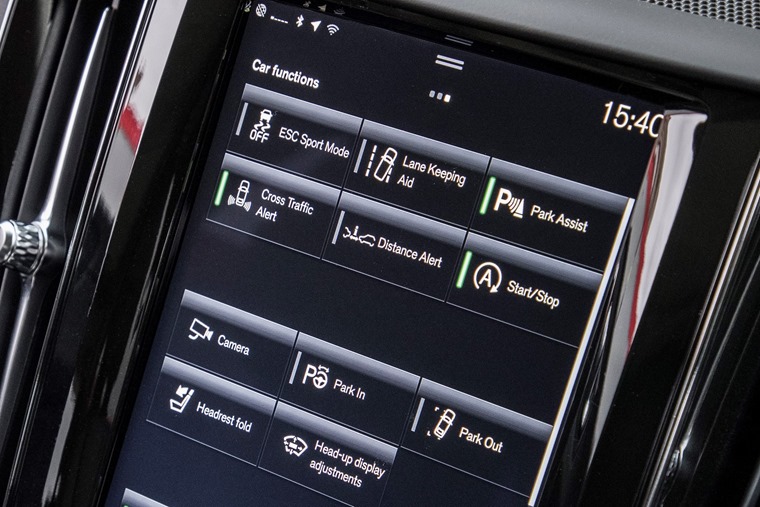 Volvo's reputation for durability and safety precedes it, so you no doubt already know just how safe and secure it will keep you and your loved ones from any accidents on the road.
With a five-star Euro NCAP safety rating – scoring 98% for adult occupant, 87% for child occupant, 76% for pedestrian and 95% for safety assist – it's class-leading and was even awarded the best overall performance of 2017 for safety.
This is all thanks to the fact the XC60 is fully loaded with technology designed to assist drivers while protecting everyone and mitigating collision risks. As standard you'll therefore find things like Steer Assist to help mitigate head-on collisions as well as blind spot indicators, lane assist, rear-cross traffic alerts and auto emergency braking as standard.
It's serene
Another thing Volvo has become acclaimed for is their class-leading interiors. Leather seats, leather trim and subtle amounts of chrome dominate the cabin while the large 9in portrait-oriented touchscreen in the centre of the dash draws your attention.
Pretty much all the the cabin's functions are controlled through this, and depending on your view of swiping, jabbing at tiny icons, trawling through menu after menu, it may be a good thing or a bad thing. I am an analogue man in a digital world and found it to be unnecessarily fiddly especially in comparison to the MMI touch-response you find in the likes of the new Audi A8.
On the road the standard-fit suspension adequately deals with the varying state of UK roads, and in Comfort mode on the motorway you'll be hard pressed to notice any imperfections with the ride as the XC60 deals with any and all issues so well.
Despite being the entry-level option, the D4 provides more than adequate performance and considering the XC60's weight, delivers impressive acceleration making it a capable motorway machine.
This level of comfort, in conjunction with just how quiet this car is on the road, is the kind of thing that will have almost any passenger - be they large or small - likely sleeping away the majority of a journey. Which is music to our ears.
It's spacious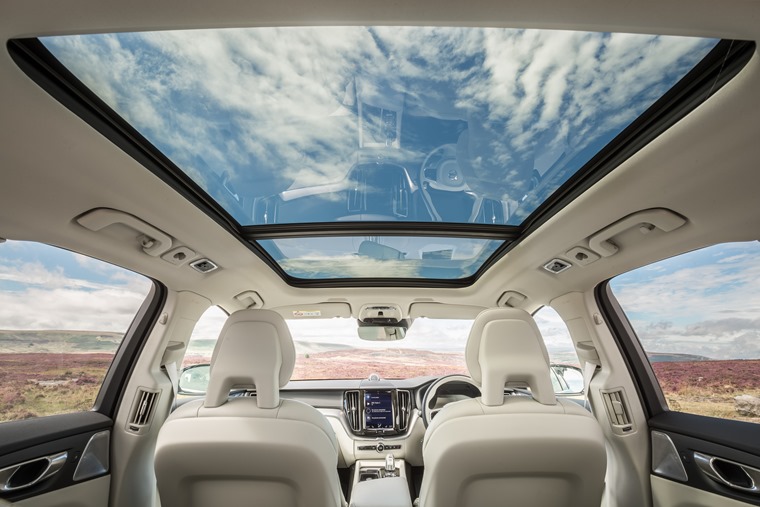 The Volvo XC60 is a big car, but not in any unwieldy sense and the area of visibility offered by the large windscreen and wing mirrors is excellent.
At 4,644 long by 1,891mm wide, this translates into a subtly decent interior space for five people to travel in comfort and style which feels somewhat car-like rather than cavernously SUV. Don't worry though, you still get the ride-height most want from this type of vehicle.
Around the cabin you'll find a number of storage options from the deep centre-arm console and sizeable door-bins to the coverable drinks holders.
At 505 litres, the boot itself is more than large enough to handle anything you can throw at it, while the power-operated tailgate is always handy. If you do need the additional space the rear seats fold completely flat for added convenience.
It's spirited, but not showy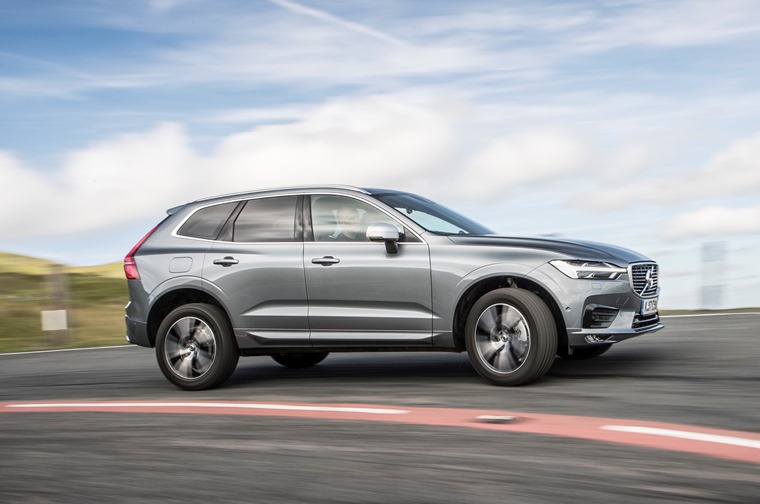 The Volvo XC60 is an aspirational car without erring onto the side of being overly flashy or exuberant. It's offers an attainable and impressive level of premium kit. while doing so in modest and unassuming manner.
There are lease deals for less than £350 a month, which is impressive for a vehicle car which sells for around £40k.
Plus, in a world where the most stolen vehicles list is dominated by prestige models from Mercedes-Benz, BMW, Land Rover, Audi and Volkswagen, Volvos tend not to interest criminals interested in your prized possessions. It's not something that people like to think about, but it's something that families do think about.
It's Swedish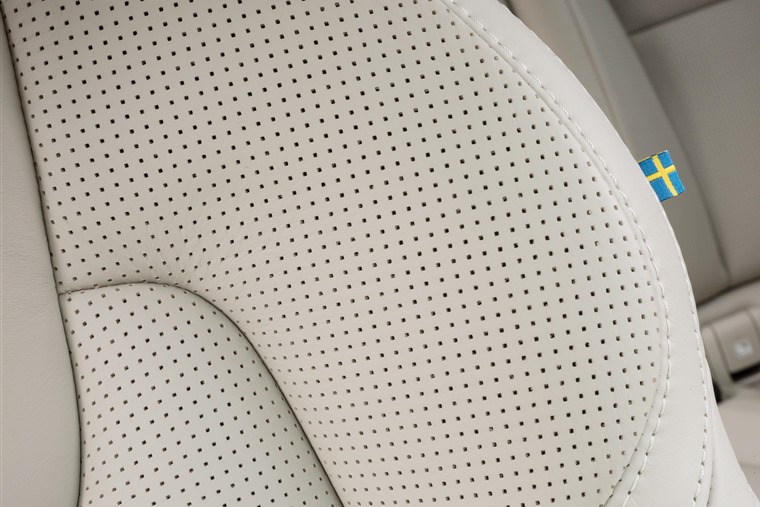 In the age of homogenous German dominance, Volvo stands out like a beacon of light in the manufacturing world. Yes, we're aware the Swedish manufacturer is actually owned by a Chinese holding company but the fact remains that as one of the few independent manufacturers out there they have the benefit of autonomy away from being part of a 'group' or 'alliance'. Comparatively, it was a brand that was neglected under Ford between 1999 and 2010.
This renaissance has seen Volvo move away from being a rather niche-yet-durable choice in vehicle to one that is routinely winning car of the year awards. This is a special car.