Top five cars we're most looking forward to in 2019
2018 felt like a bit of a holding pattern for many manufacturers. While there was a great deal of exciting launches across different powertrains and bodystyles, it seemed that many were keeping their cards close to their chest regarding the next big move.
With this in mind, 2019 is a bit of a mystery for new car launches and we expect a lot of surprises along the way. From what we do know, you can expect a further push into the EV market by premium manufacturers, new faces looking to make their mark, as well as a few familiar favourites getting updated.
Here's what we're most looking forward to in 2019.
Mercedes-Benz EQC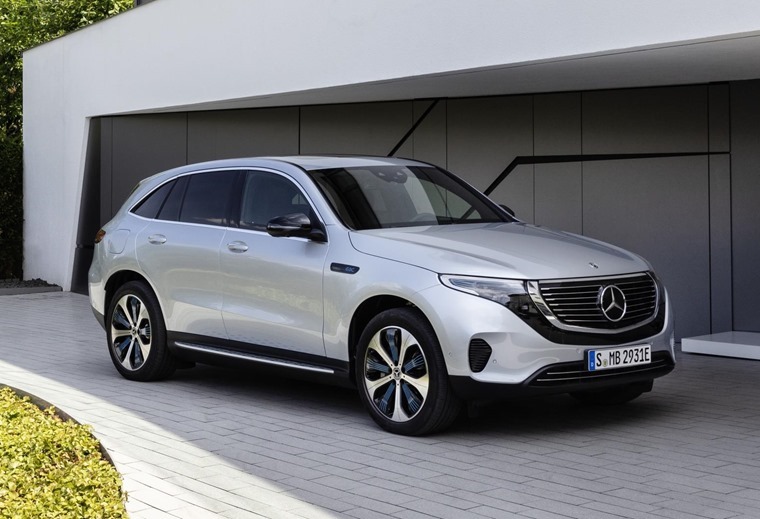 2019 Mercedes EQC: what you need to know
The Mercedes-Benz EQC – the brand's first all-electric car – certainly looks to spice up the segment and challenge Tesla and the Jaguar I-Pace.
Taking styling cues from the original Generation EQ concept that was revealed back in 2016, the EQC will be powered by two electric motors at the front and rear axles, which gives the added bonus of four-wheel drive capability.
Together they produce 402bhp and 765Nm of torque, meaning a 0-62mph run of 5.1 seconds. Top speed is limited to 112mph. Its 80kWh battery pack will be capable of around 280 miles on a single change, with Mercedes claiming recharging from 10% to 80% capacity will take approximately 40 minutes.
You can expect the EQC to arrive in the UK towards the end of 2019, but something might steal its thunder in the meantime--
Audi e-tron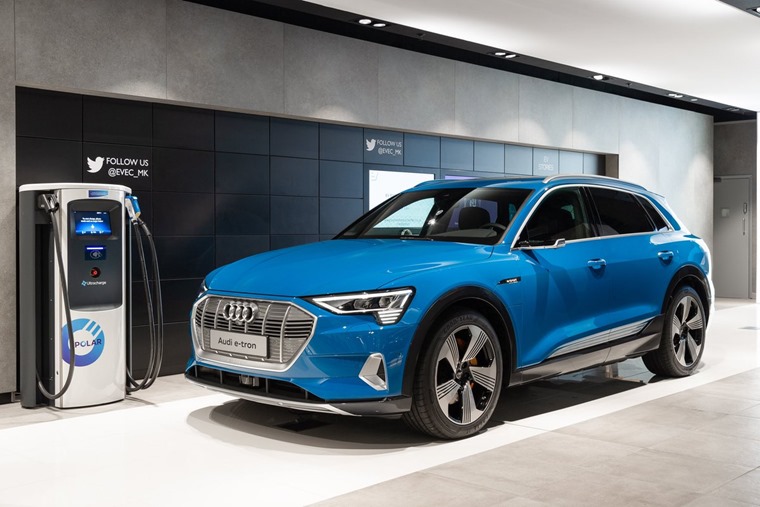 Having shown up in the UK in October at the EV Experience Centre, the Audi e-tron aims to be the first premium SUEV to be launched in 2019.
Taking a similar approach as the Mercedes EQC, subtlety is the order of the day and at under five metres in length it's somewhere between the Q5 and Q7 in terms of size.
What does make it stand out is its 'virtual' door mirrors, which are much narrower than standard mirrors and reduce the vehicle width by 15cm, as well as it's unique charging port.
This is the neatest charging port we have ever seen! With charging capabilities of up to 150kW, we will see charging times in as little as 30 minutes! ? #ElectricHasGoneAudi #AudiElectric #etron pic.twitter.com/qLHIFKY27t

— EV Experience Centre (@EVEC_MK) October 21, 2018
A 95kWh lithium-ion battery and two electric motors provide the e-tron with around 402bhp and a 0-62mph in less than six seconds. It has DC fast charging capabilities of 150kW, enabling you to recharge the battery to 80% in around 30 minutes, and Audi promises around 250 miles of range between charges.
Volkswagen Golf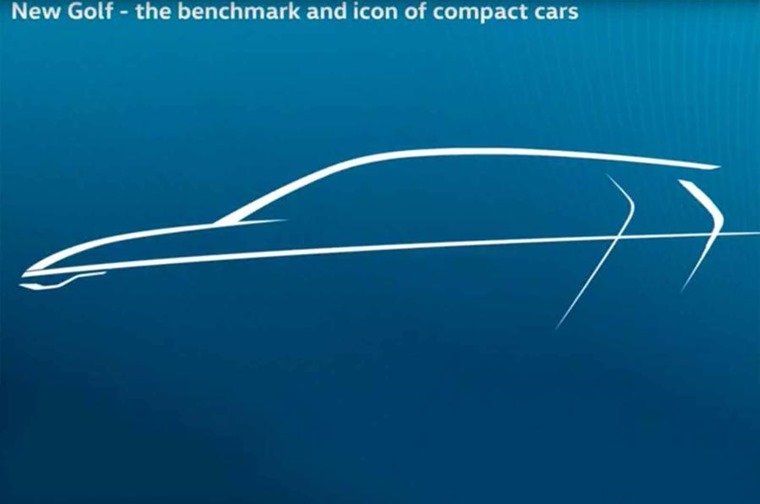 And now for something more conventional.
Having been revealed at the company's Brand Annual Session, the above doodle is as close as you'll get to a look at the Mk8 Volkswagen Golf just yet but it's enough to spark the imagination.
While you can expect innovation over revolution, with the outline sketch showing a similar shape to the current model, we'd expect refreshed exterior styling, up to date tech and a mild-hybrid drivetrain at minimum.
The current generation Golf was recently crowned ContractHireAndLeasing.com's most enquired lease for a record sixth consecutive year, and with the new model due for release some time towards the middle of next year we wouldn't bet against a repeat performance in 2019.
Honda Urban EV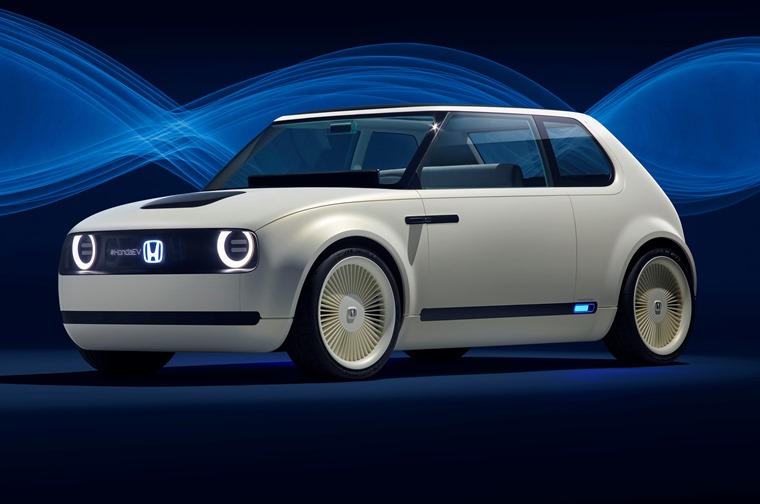 One of the biggest stars of 2017 Frankfurt Motor Show, the Honda Urban EV harkens back to the MK I Civic design albeit repackaged for the 21st century.
A somewhat retro yet simple and sophisticated design, the Urban EV is going into production in 2019 and sets the direction for all future battery electric Honda models.
While further details regarding performance and range haven't been forthcoming, spy shots of the model are out there and it is rumoured the final production version will be revealed at 2019 Geneva Motor Show.
Philip Ross, senior vice president of Honda Motor Europe, confirmed a production version of the highly acclaimed concept will be introduced to Europe during late 2019.
Polestar 1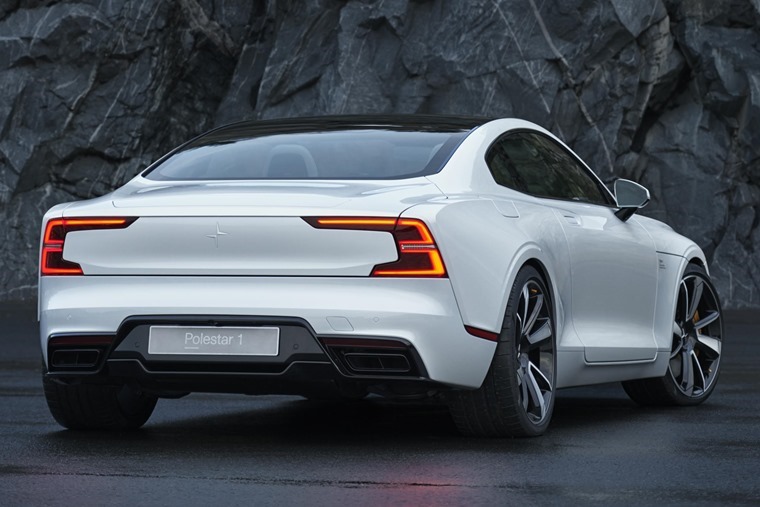 Having undergone rigorous winter testing in the Artic Circle earlier this year, before coming under similarly intense scrutiny from petrolheads at the Goodwood Festival of Speed, first customer deliveries of Polestar 1 are expected in mid-2019.
Currently available to order, the two-door high-performance hybrid offers 592bhp and 1,000Nm of torque as well as a range of 93 miles on pure electric power alone. This is the longest range of any hybrid car on the market.
While Polestar are innovating in the hybrid and EV sector, they're also innovating in the financing sector too. Moving away from today's traditional ownership model, Polestar 1 will only available to order online or via an app on a two or three year subscription basis.
The zero-deposit, all-inclusive subscription will also add features such as pick-up and delivery, servicing, and the ability to rent alternative vehicles within the Volvo and Polestar range.