Top five cars we're most looking forward to in 2020
If 2018 was a year of veiled secrecy, with many manufacturers playing their cards close to their chest regarding what's next, then 2019 appears to have been the year where many showed their hand. Some manufacturers have hit a flush, while others had a few jokers in their hand, but it's safe to say everyone has committed to producing an EV in one form or another going forward.
Upstarts, sub-brands, new models, old favourites, 2020 looks to have it all. With these points in mind, here's what we're most looking forward to in 2020…
Volkswagen ID.3
Due: Q3 2020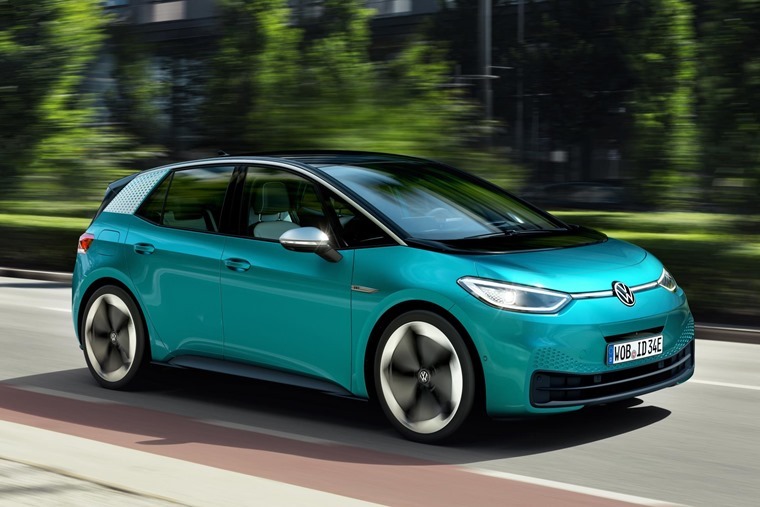 Our immediate instinct was to put the eighth-generation Volkswagen Golf at the top of this list, after all the Golf has traditionally been one of the most important and popular vehicles available through Leasing.com. But this is the future we're talking about, and with that in mind it's no stretch to think that the Volkswagen ID.3 will be just as popular going forward.
The first model of a completely new generation of pure electric vehicles, the ID.3 is the first look at Volkswagen's new design ethos with VW saying that, following the Beetle and Golf, it marks the "third major strategic chapter" in the brand's history.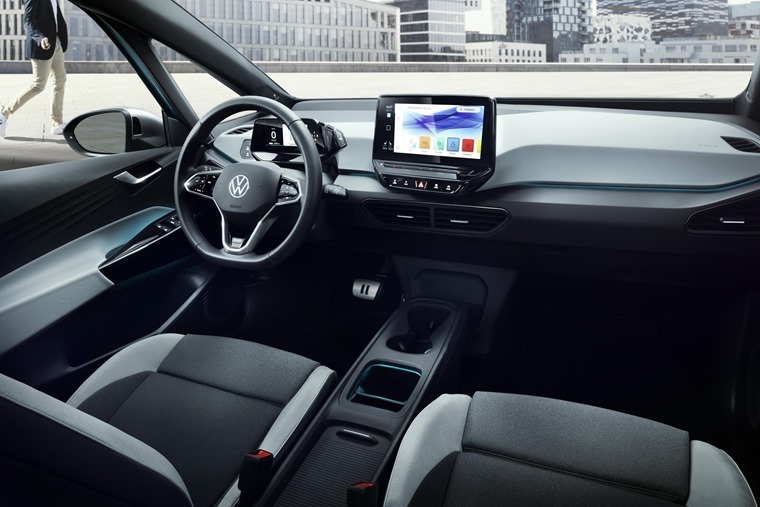 At launch, the ID.3 will be available with three battery size options. The basic variant will be priced under €30,000 and has a usable energy content of 45 kWh which enables a range of up to 205 miles.
Alongside this is a battery variant with 58 kW, which enables the ID.3 to achieve a range of up to 260 miles, with the largest 77 kWh battery model offers a range up to 341 miles.
Thanks to its fast charging capability, it is possible to charge the ID.3 for a range of around 180 miles within 30 minutes, using a 100 kW fast charger.
Volkswagen started pre-booking for ID.3 1st – the limited launch edition – in May 2019. Priced from around £30,000, this model offers the mid-range 58 kWh battery and generates 150 kW for a maximum torque of 310 Nm and a maximum speed of 99mph.
Land Rover Defender
Due: Q2 2020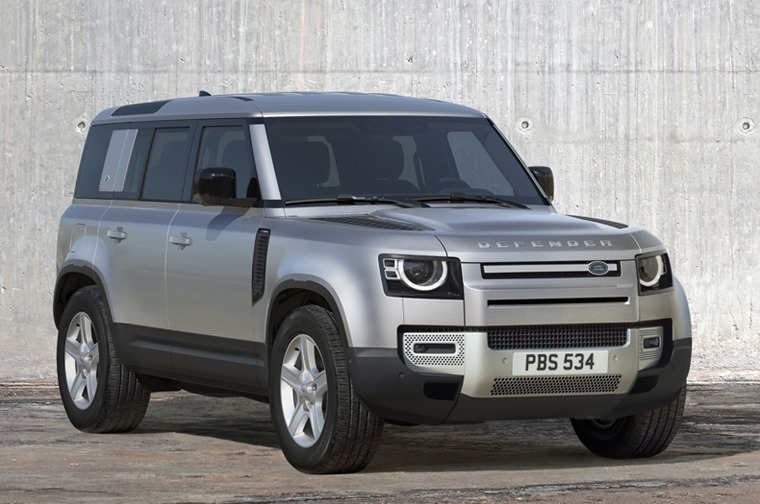 When the term 'iconic' is used in the automotive world, only a handful of vehicles come to mind and the Land Rover Defender is one of them. Not seen since 2016, the all-new Defender aims to reinvent the model for a new generation and is respectful of its past, but certainly not beholden to it.
A model that is synonymous with Land Rover's name and heritage, the new Defender retains the side profile of previous generations as well as the 'Alpine' windows in the roof and spare wheel mounted on the side-hinged tailgate.
Erring away from the more basic interiors of yesteryear, the Defender mixes the durability of the previous model and introduces Jaguar Land Rover's new Pivi Pro infotainment system for a wider appeal. The 10in touchscreen promises to be more intuitive and user-friendly and features Apple CarPlay and Android Auto compatibility, while a 12.3in digital instrument panel is standard across the range.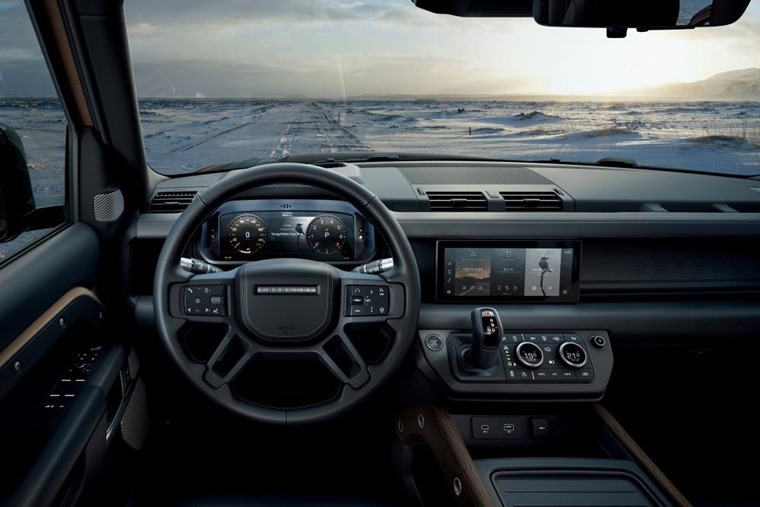 With lease deals available now, the new Defender will be available in 90 (three-door) and 110 (five-door) body styles, with up to six seats in the 90 and the option of five, six or 5+2 seating in the 110. Prices start from £45,240 for the D200 Defender 110.
The model range comprises Defender, S, SE, HSE, First Edition and top of the range Defender X models. All models will feature an eight-speed automatic gearbox equipped with a twin-speed transmission to provide a set of low-range ratios essential for towing or off-road driving.
A variety of powertrains will be offered across the range, with efficient Ingenium petrol and diesel engines all fitted with intelligent Stop/Start technology to minimise emissions. Plug-In Hybrid and Mild Hybrid technologies will join the range at a later date.
Polestar 2
Due: Q3 2020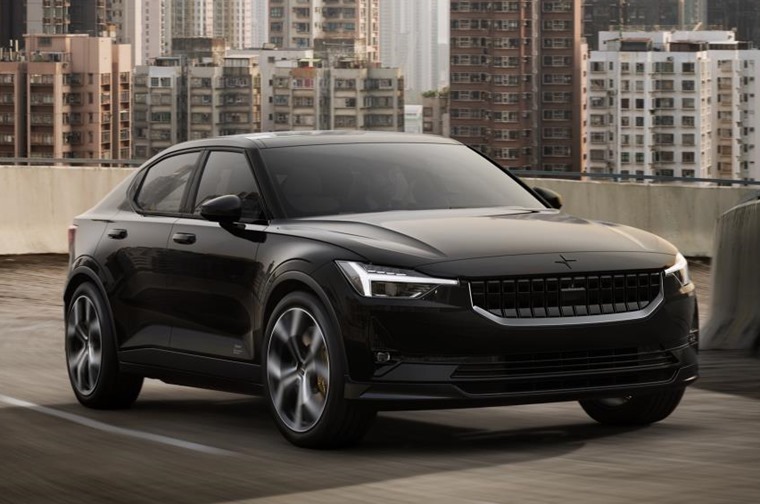 When Volvo purchased Polestar in 2015, its aim was to turn the turn the tuning company into an EV-centric performance sub-brand. While the electric performance hybrid Polestar 1 is yet to reach our roads, the all-electric Polestar 2 will be following it in quick succession.
A car that says goodbye to normal (at least according to the marketing), this all-electric fastback is pure performance. It features a 300 kW all-wheel drive powertrain and has a large 78 kWh battery pack which offers a dynamic drive as well as a claimed range of 310 miles.
Add to that an emphasis on performance via 408hp and 660 Nm torque, with a 0-62mph time of less than 5 seconds, and its credentials become apparent.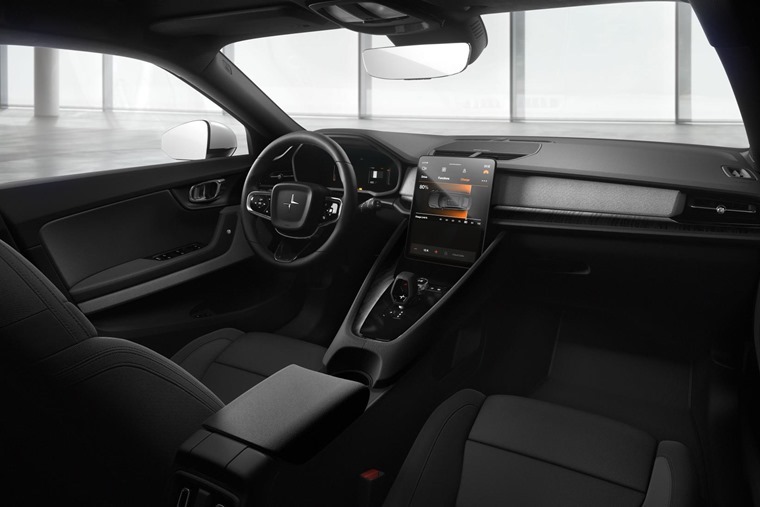 Polestar 2 will also become one of the first cars in the world to embed an infotainment system powered by Android. This means Google services including Google Assistant and Google Maps are ready to use in a car for the first time.
With a digital retail model, all Polestar cars will be purchased online and directly from Polestar starting from £49,900.
Cupra Formentor
Due: Q2 2020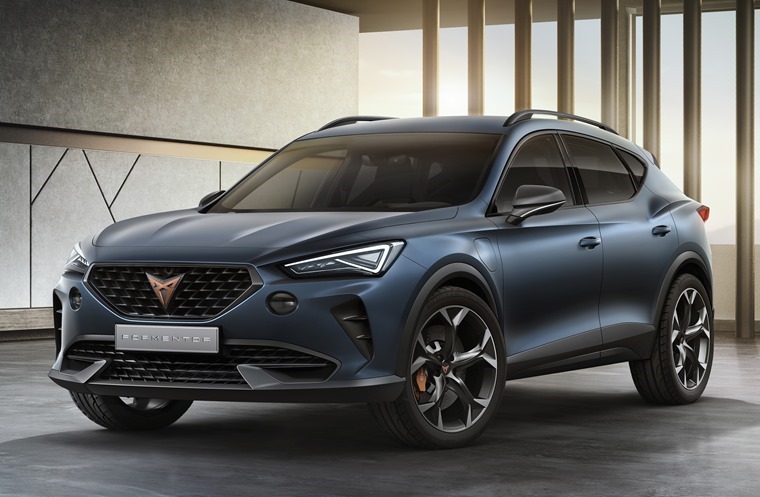 Having won a lot of kudos for its performance version of the Ateca, Seat's performance sub-brand is off to a winning start. The real test for Cupra starts next year though, with the release of its first standalone model.
The Cupra Formentor aims to be a statement of intent for the sub-brand. Powered by a high-performance plug-in hybrid engine which has been designed to meet the need for performance and efficiency and begin the electrification of the brand, it offers up to 31 miles of range in pure electric mode and will have to contend with Toyota's upcoming RAV4 PHEV.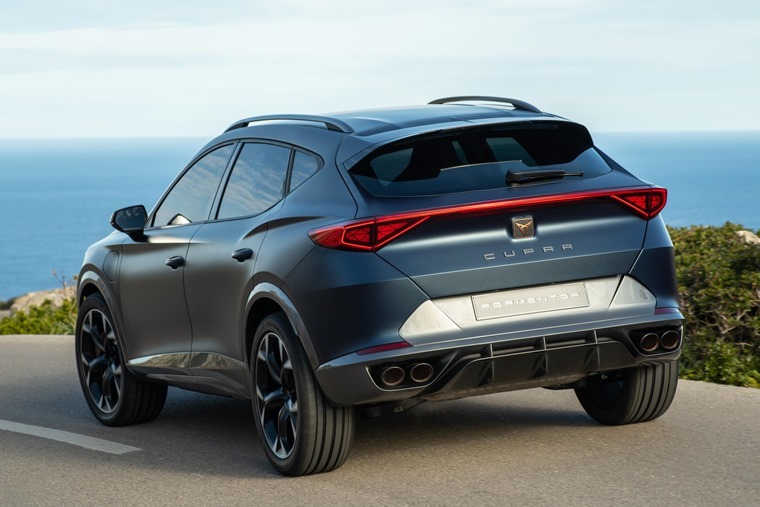 Mixing the technology of an advanced high-performance PHEV petrol engine with a high power output will also allow the Formentor to surpass the performance expectations of the driver. Linked to a dual-clutch DSG transmission, the Cupra Formentor offers a total output of 241hp.
While it has an SUV design, the Formentor is closer to the ground to highlight its sportiness. A visual emphasis is placed towards the rear of the vehicle while at the same time accentuating the length of the bonnet, underscoring its dynamic proportions. Pricing is still TBC.
Honda e
Due: Q2 2020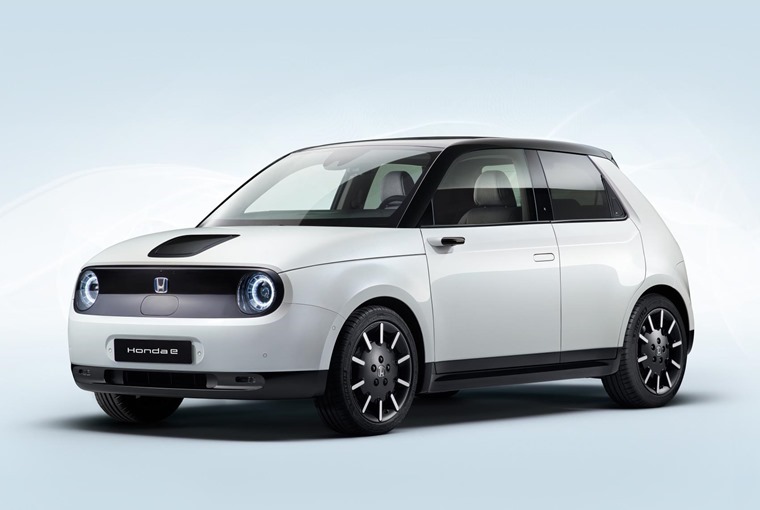 We're not gonna lie, we thought the Honda e would be here by now. In fact it even made our 'top five cars we're most looking forward to in 2019' article, back when it was still known as the Honda Urban EV.
Turning heads since it was first revealed in concept form at the 2017 Frankfurt Motor Show, the Honda e is due to arrive on UK roads in summer 2020 priced from £26,160.
Delivering up to 148hp (110 kW) and impressive torque in excess of 300Nm, the 35.5kWh battery in the Honda e is one of the most compact in its class. This contributes to an exceptional balance of low weight, fast-charging capability (80% in 30 minutes) and a range of over 124 miles which makes it ideal for everyday urban commuting.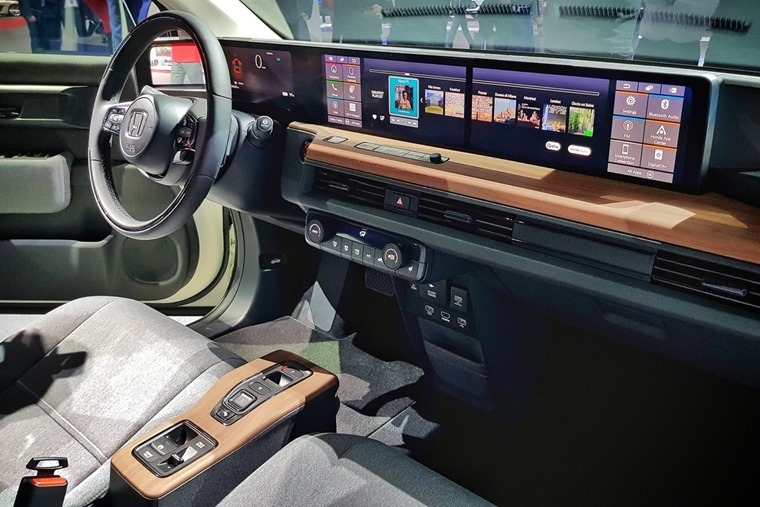 With its relatively minimalist design, five screens span the dashboard with the central three displaying infotainment, battery information and a driver's display. The largest area of the Honda e's full-width digital dashboard is occupied by dual 12.3in LCD touchscreens
A side-camera system similar to those on the Audi e-tron will also feature as standard. These replace the conventional side-view mirrors with compact cameras, providing live images to two 6in screens at either end of the dashboard.