Top five concept cars revealed at CES
With each passing year the Consumer Electronics Show (CES) grows in prominence on the automotive calendar, to the point it has forced the traditional big US automotive event, the North American International Auto Show, from its January slot into June.
Originally conceived as an event to publicise the newest household gadgets, the 2020 event in Las Vegas has brought with it not only some of the latest in-car innovations and features but brand new concept cars too.
Here's the top five from the event:
Sony Vision S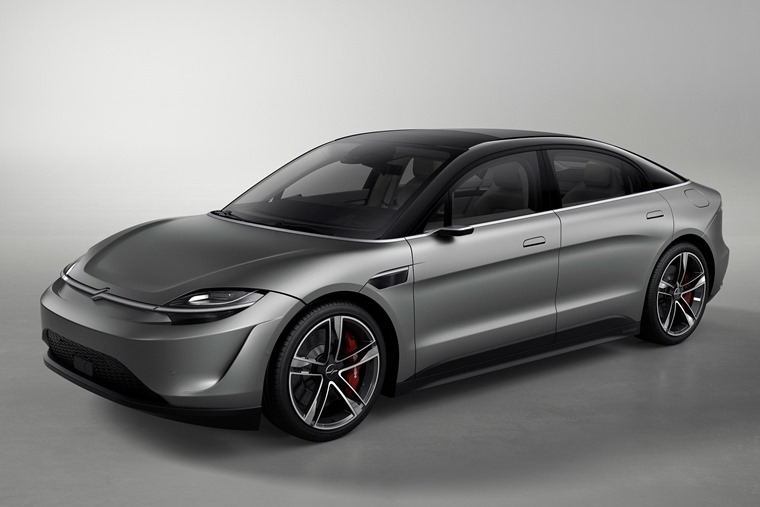 Sony has set itself a rather ambitious target at CES 2020. It wants to change mobility as we know it with the Vision S concept.
Wait. What? Sony is creating and manufacturing its own car? It sure looks that way, with this all-electric luxury saloon reaching 0-62mph in 4.8 seconds and hitting a top speed of 149mph, which are all pretty modest figures for an EV.
The real jewel in the crown of Vision S lies in its vast array of infotainment, communications and safety technologies though. If the concept itself never actually makes it to production, you can be rest assured that you'll find this technology in one manufacturer or another's car in the near future.
The Sony Safety Cocoon (Sony's words, not ours) offers a network of cameras and sensors which surround the entire vehicle, while Solid State LiDAR maps the area around the car in real time. This all combines to offer the next level in in-car safety.
Entertainment-wise, Vision S offers a minimalist interior we have come to expect from EVs, with a panoramic digital dashboard dominating the cabin. 360 Reality Audio is one big innovation, with sound coming from 360-degrees around the listener to recreate performances based on the artists intended position. Individual seat speakers take this tech a step further by allowing each passenger to enjoy their favourite music in their seats with a personalised sound configuration.
Faraday Future FF91
Intelligent. Distinguished. Perseverance. #FF91 pic.twitter.com/jagvEPtGNe

— Faraday Future (@FaradayFuture) December 10, 2019
It's a long time since we saw Faraday Future's first foray into the world of EVS, in fact it was three years ago precisely at the 2017 CES event.
A lot has changed since then. Once championed as the heir apparent to Tesla, Faraday Future has spiralled into financial problems as production of the FF91 dragged on and on with investment totalling £1.5bn and nothing to show for it. The Nevada state treasurer once even claimed it was the automotive equivalent to a Ponzi scheme after the company fell behind in paying the contractor building its factory in the state, but with the hiring of Carsten Breitfeld from BMW it seems things are moving forward once again.
So what can the sci-fi looking all-electric supercar offer? How does 1035bhp and a 0-60 of 2.3 seconds sound? This ludicrous amount of power comes via a 130kWh lithium-ion battery pack which utilises three electric motors and offers a range of 400 miles. This provides a level of adaptability not yet seen in the automotive industry, allowing the manufacturer to offer variants of the FF91 with different levels of power, so that removing two battery packs would offer an 88kWh electric car instead of the eye-popping top of the range model.
This is all part of Breitfeld's plan to turn Faraday Future into more of an Apple-esque company. He hopes to continually monetise the model by selling upgrades to the brand-specific Android infotainment system and other digital services to keep it current.
So when will you finally be able to get one? Production is likely to begin before the end of 2020, depending on funding.
Mercedes Vision AVTR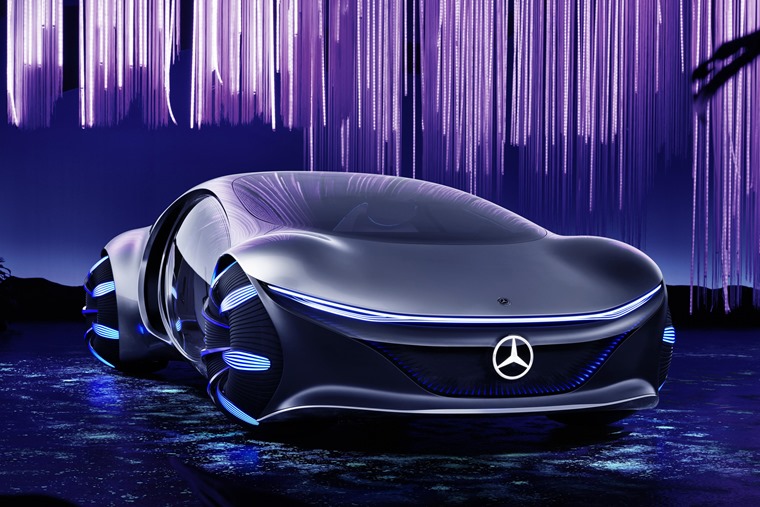 At the reveal of Mercedes Vision AVTR, James Cameron (Hollywood director of Terminator, Aliens and Titanic fame) said that it wasn't obvious at first why Daimler would partner with him to build the Mercedes Benz AVTR. At the end of the reveal, it still wasn't all that obvious but hey, at least it looks different.
Inspired by Avatar, that other mega-blockbuster film by James Cameron, the stated aim of Vision AVTR is to show a completely new interaction between human, machine and nature. Does that mean you plug into a neural interface like Jake riding a banshee from the original film? No, sadly it doesn't.
What a ride!

The @OfficialAvatar team and I just announced our partnership with @MercedesBenz and shared the new #VISIONAVTR concept car, inspired by the world of Pandora.

Thank you @OlaKaellenius for envisioning the future with us. pic.twitter.com/ZsFOgHTRyy

— James Cameron (@JimCameron) January 7, 2020
What it does mean is that instead of a conventional steering wheel, the multifunctional control element in the centre console allows human and machine to merge. By placing your hand on the control unit, the interior comes to life and the vehicle recognizes the driver by his or her heartbeat and breathing.
Perhaps most, erm, interesting, is the 33 scales which cover the rear of Vision AVTR. Dubbed 'bionic flaps' by someone who should know better, they're reminiscent of the scales of reptiles and can communicate with the driver and through the driver with their outside world through naturally flowing movements in subtle gestures. This element of nature and machine extends to the bulbous wheels too which are reminiscent of a seed from the film. Mercedes claim the 110kWh battery featured in the vehicle is also 100% compostable due to its design.
While you're not likely to see the Vision AVTR on the road ever, it's a pretty cool film tie-in if nothing else.
Byton M-Byte
Hi I'm Byton. Like what you see? Hop in! More @ces North Hall #8500 #BYTONxCES #CES2020 pic.twitter.com/8zHGgpPUNE

— BYTON (@BYTONcars) January 8, 2020
A mainstay at CES since its debut in 2018, Byton, the Chinese electric vehicle startup, showcased the finalised interior of its upcoming M-Byte SUEV last year. What did they show at CES 2020? The final production version ahead of mass production beginning at the end of the year.
With its giant 48-inch wraparound dashboard infotainment and touchscreen tablet in the steering wheel, Byton aims to reinvent the status quo regarding in-car entertainment and cabin space ensuring it's the most important device in your arsenal.
Marketing it as 'your personalised digital lounge', Byton announced during their speech that partnerships with ViacomCBS and Access for in-car theater experience; AccuWeather, offering real time weather updates; Aiqudo for voice control of apps; CloudCar, providing a cloud-based infrastructure; Road.Travel for online trip booking and Xperi for digital HD Radio will all heighten user experience.
Audi AI:ME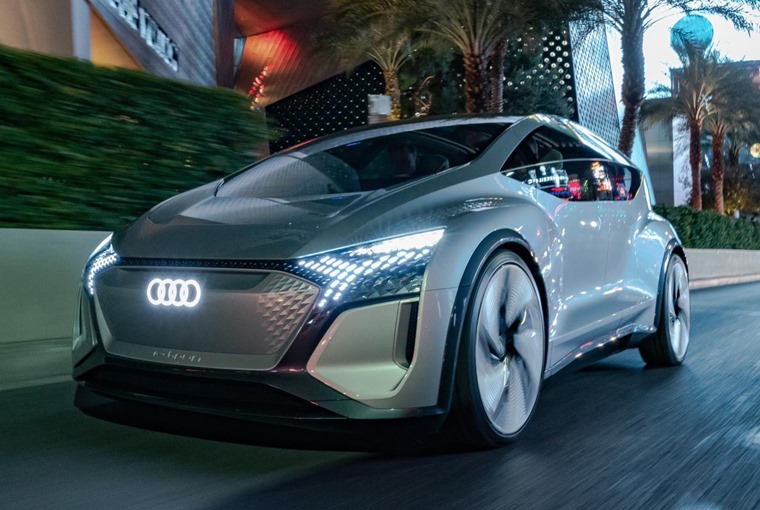 Audi hopes the fully automated AI:ME will represent a "third living space," alongside our homes and workplaces if it makes it to production. Audi is positioning the vehicle as as an empathetic mobility partner, prompting the philosophical among us to wonder if a hunk of metal can indeed offer empathy. AI:ME uses intelligent functions combined with artificial intelligence to increase the passengers' safety, wellbeing, and comfort.
Passengers can also enjoy a wellness experience in the AI:ME: A pair of VR goggles allow the occupants to enjoy a virtual flight across a spectacular mountain landscape, with the virtual content adapting to the movements of the vehicle in real time. The result? Passengers can fully relax and get away from their hectic day-to-day lives.