Top five EV complaints that won't go away
On a chilled Sunday evening, I sat down to binge-watch the new Top Gear on catch-up. But whereas McGuiness, Flintoff and Harris had pleasantly surprised me with their natural charisma and bonding, it wasn't long into the second episode before I was questioning how much they knew about the current car industry.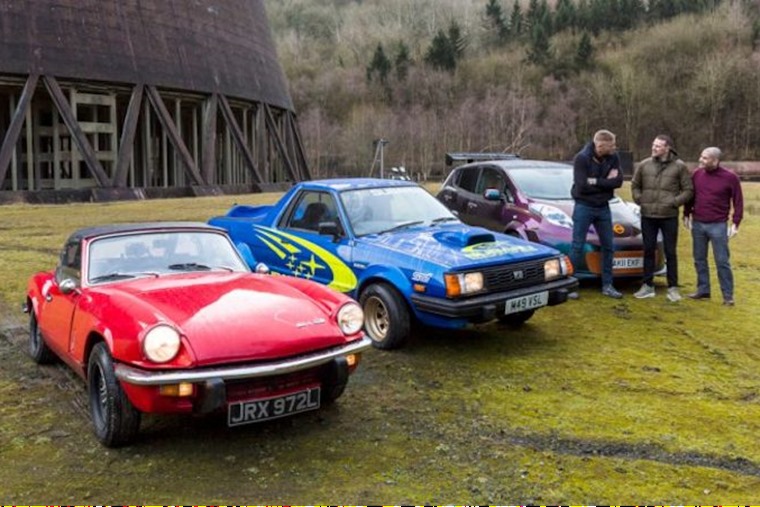 It, of course, concerned electric cars. For the bants-filled challenge/feature, the trio had to each build a budget electric sports car. "To get an interesting one, like the Tesla Roadster, you have to spend a fortune," decried former cricketer Andrew Flintoff. "Affordable one's such as the Leaf or Zoe are plain boring," he continued. They're kind of valid points… five years ago.
Going out to a primetime audience available to everyone in the country, you would kind of hope they'd refute these types of 'down the pub' talking points but, well, it was entertaining so who are we to judge? Instead, I figured I'd do my part to bust some of the most prominent myths and tackle the complaints that perpetuate around the subject of ultra-low emission driving:
Their range is too limited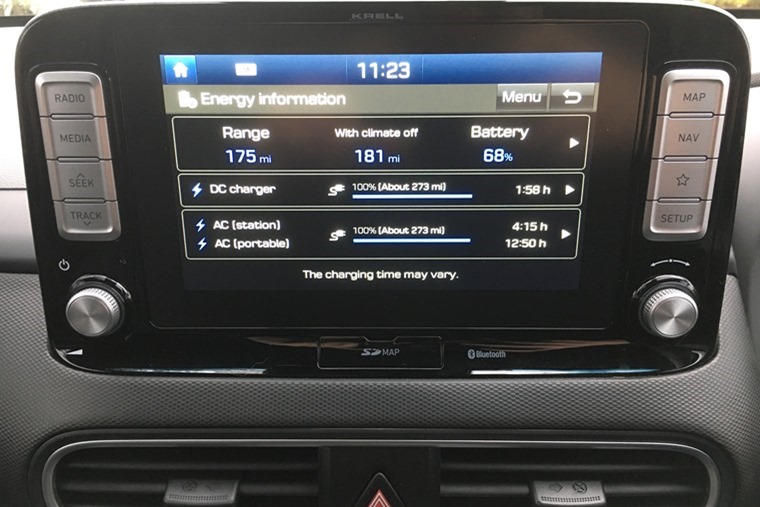 The average British worker commutes for a total of 41 minutes each day and has to travel just under 17 miles on their daily trip to and from work, according to research by recruiter Randstad.
Meanwhile, the AA has found 95% of daily car journeys are under 25 miles. So why does everyone still harp on about range?
The range of current EVs varies from 69 miles in the Smart Forfour EQ to 379 miles in the Tesla Model S Long Range, both more than enough to tackle the average car journey.
In the brave new world of electric vehicles, so far we have written real-life road tests for both the Nissan Leaf and Hyundai Kona to see how they cope with the rigours of a 60-mile daily commute, congestion, and all the other things you and I may encounter over the course of a day. And guess what? They were just fine.
While there are other factors that come into play which could further impact any projected mileage such as tyre size, weather, and what mod-cons are being used in the car, such as the air-con or heated seats, but that's the same for any car.
We've even picked out which five current EVs have a real-life range which comes closest to the manufacturer claimed range for that added bit of surety too. Oh and we've also tested what it's like when you DO run out of battery.
They're too expensive for mass-uptake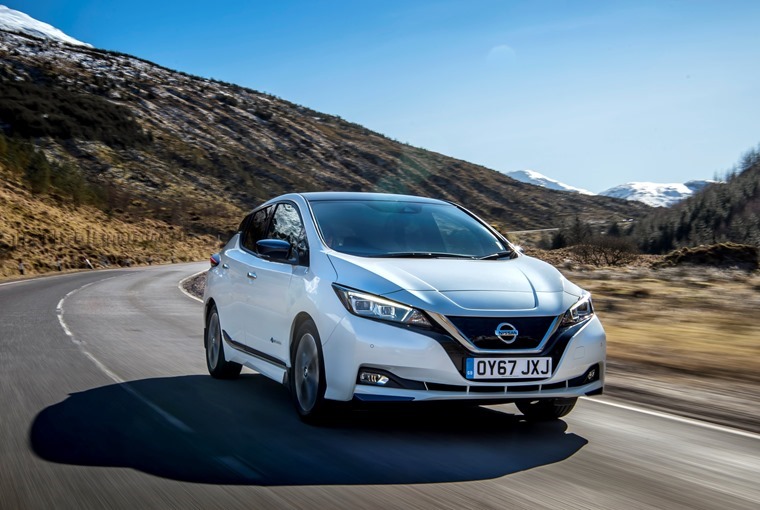 As with any first-adopter technology, electric cars have so far been a bit too expensive for your average motorist to consider. The good news is that now we're past the first wave of EVs and into the second, prices are coming down slowly and it's only going to get better as the charging infrastructure grows.
Budgets vary per person so who is to say what's affordable, but whereas the first-generation Nissan Leaf cost £30,990 in basic spec when it was released in 2011, the current model costs £27,995. Aside from that saving, the real-life range has radically increased from 74 miles to 140.
Compare this to the Nissan Micra, on which the Leaf is based, and you'll find that the Leaf costs just £10 per 1,000 miles of travel compared to the Micra costing around £108 in petrol to travel the same distance.
While Tesla has captured the public imagination in regards to EVs, perhaps everyone assumes all EV costs as much as a Model S Ludicrous Performance (£97,850). Hopefully, the Model 3 will go some way to rectify that (£34,000). It's currently available for around £400 a month to lease. Granted that still twice the price of a Toyota RAV 4 hybrid at the moment, but the prices ARE coming down ...
This week MG has revealed its ZS EV will be available for £21,495 for the first 1,000 retail customers.
Charging is inconvenient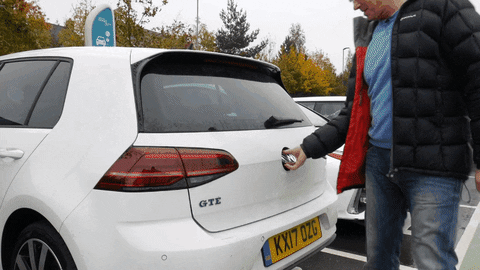 Going back to range anxiety and how it is almost a moot point, we would concede that there are elements of charging on the go that continue to be an inconvenience. In fact, forget range anxiety altogether, we'd argue that charging is the real stumbling block for EV uptake.
From the fear that the charging station you're making a beeline for won't work or all the bays will be full, charging anxiety is a real fear. And then there's the time it takes. Whereas most of the latest EVs can be rapid charged in less than 30 minutes to give a range of over 100 miles, that's still about 28 minutes longer than it would take you to fuel a regular car. Add to that the fact that EVs offer a variety of plug-in connectors and it makes it difficult to provide complete charging coverage as, just like mobile phones, there's no standardisation.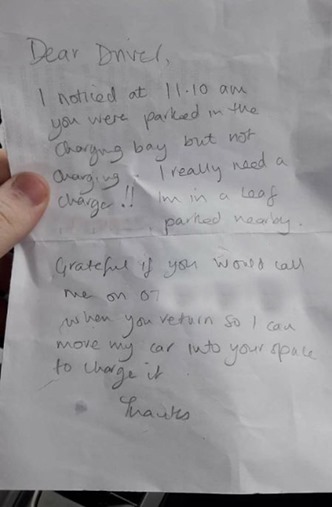 The charger at Ikea has two outlets, but only one can be used at a time. This resulted in us receiving this politely worded note while charging the Hyundai Kona EV
All of these factors are major reasons why hydrogen was viewed as the foolproof evolution of powering your car but the less said about that the better.
Things are improving though, with the latest EVs featuring live charge point updates to let you know where the nearest available and working ones are. The charging infrastructure also continues to grow thanks in part to the Automated and Electric Vehicles Bill, a piece of legislation made an Act of Parliament in 2018 that paves the way for a much more comprehensive and usable EV charging network.
The grid can't handle mass-uptake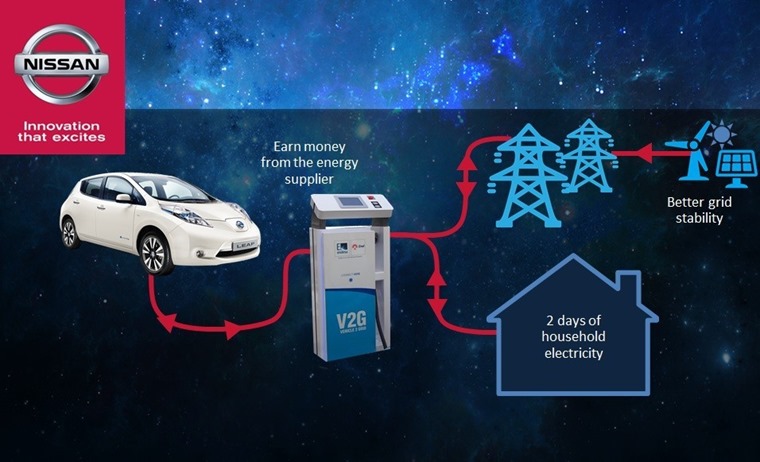 We'd have to build 20 new nuclear power stations to cope with the switch to EVs was one erroneous headline in a national newspaper recently. We hear similar phrases from people all the time. The truth is, we might not even need any more at all. So let's explain things.
Picture the scene: it's 1990 and love has the world in motion as Bobby Robson's England claw their way tooth an nail out of the group stages of the World Cup, eventually facing perennial rivals West Germany in the semi-finals. It, of course, goes to penalties and we don't need to remind you what happens next.
As Chris Waddle's penalty kick sails over the crossbar and Gazza cries into his shirt, 1,120,000 households in England get up to put the kettle on causing an outstanding 2,800MW surge in electricity demand.
Electric vehicles are a lot bigger than kettles, and require a lot more electricity, so a big worry seems to be that with everyone getting in from work between 5-7pm it would put an unnecessary burden on the electricity grid. Smart charging is the answer, apparently.
According to Ofgem, who should know about these things, more flexible use of the energy system will allow more electric vehicles to be charged from the existing grid - at least 60% more EVs to be precise. Meanwhile, the National Grid estimates that EVs will create an extra 18GW of demand by 2050. That's equivalent to just 30% on top of today's peak demand.
"You could argue that millions of motorists all needing to charge their electric vehicles would require lots of new power stations just to meet this surge in demand. But in fact this is where better consumer engagement and advances in technology both have a part to play," says the National Grid.
On top of that, Nissan has been trialling vehicle-to-grid technology which allows any excess charge left in the vehicle to be sold back to the grid to stabilise it. So that's that sorted. Tea, one sugar, drop of milk while you're up, ta.
A few other things to consider when it comes to education …
Electric vehicles and everything associated with them may come with a lot of unique perks and offerings, but they aren't miracle machines and there's a lot they can't do. For example:
You can't inflate your tyres with an EV charger
CCTV footage shows the driver of this VW attempting to top up their tyre pressures with… you guessed it… an electric car charging cable. Quickly realising the CCS-type charger wasn't going to fit the valve, they set about having a go with the CHAdeMo lead too. Imagine if it had actually worked!
You can't charge your car with petrol
Missing the point of an electric car completely, or maybe assuming she was in fact driving a hybrid, this woman went viral for trying to put fuel in the charge port of her Tesla Model S before searching every possible angle of the car including the boot looking for the tank.