Top five (+2) reasons to lease a Seat Tarraco
The Seat Tarraco has arrived at a time when members of the Volkswagen Group seem to want to offer something to everyone. Case in point, Seat's first seven-seater SUV.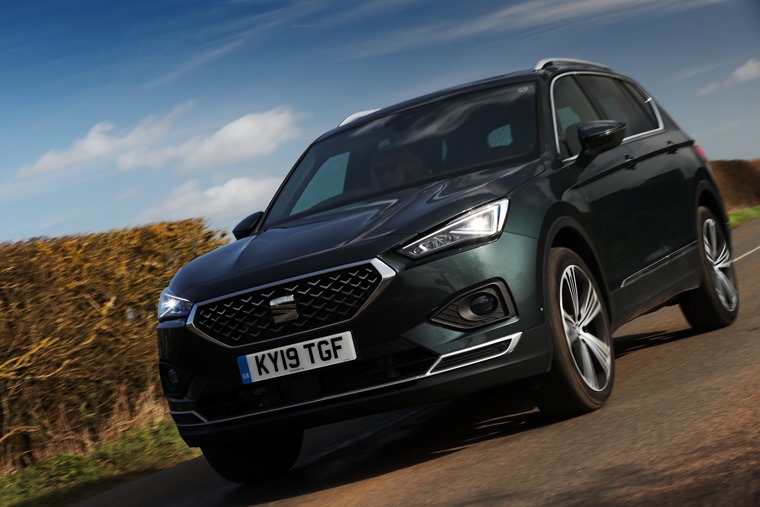 Having seen a lot of success with the mid-sized Ateca and small crossover Arona, the giant Tarraco has the burden of expectation on its wide shoulders.
With a week spent in the 2.0 TSI XCELLENCE 4Drive 190PS DSG derivative, and in honour of its 5 (+2) seating arrangement, here's why you might want to consider leasing the seven seat Seat Tarraco.
It offers a great level of equipment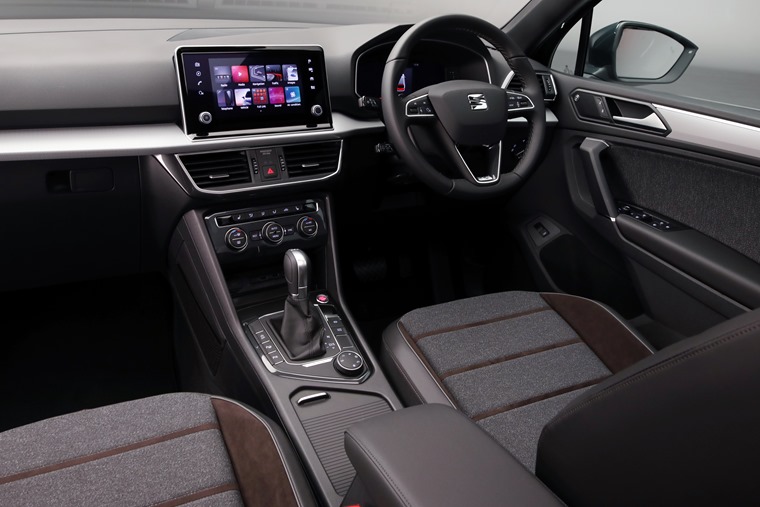 The XCELLENCE model is arguably the pick of the range, and while the Tarraco offers impressive kit as standard – including three zone climate control, lane keeping assist, auto emergency brake, digital driver display and 8in touchscreen with smartphone mirroring – the XCELLENCE model adds to that with fabric sports seats finished in Alcantara, satnav, reversing camera including all-round parking sensors, auto-park and blind-spot assist, and adaptive cruise control. Seat market it as 'the indulgent one' and rightly so.
In the driver seat the infotainment is ergonomically located ensuring you don't have to take your eyes off the road while driving. It's functional and usable as with any other Seat model, with sharp graphics and shortcut buttons around the rim of the screen making it very easy to navigate. This extends to the digital driver display too, with steering wheel shortcuts allowing you to view everything from the radio station to MPG.
Outstanding comfort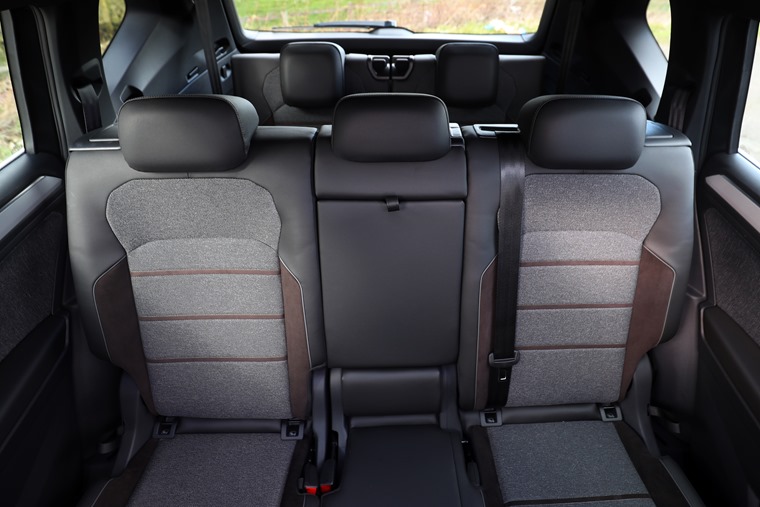 The Tarraco offers a great driving position, with lots of adjustable points on the seat and steering column ensuring that whether you're big or small you will be able to cruise in comfort. On top of that, the aforementioned fabric and Alcantara seats offer great support and superior cushioning.
The centre console can be opened or closed, and offers two coffee cup holders with adjustable grips that pop out when pressed. Other little cubby holes include a small wallet storage to the right of the steering wheel, a reasonably sized glovebox and phone storage beneath the climate controls.
Stepping into the rear passenger seats (or middle row if you use all seven) there is plenty of knee and head room as well as foot space, with a USB point and 12v charger as well as climate control. This ensures it is a nice and spacious area for passengers of all shapes and sizes to be.
On the back of the front seats you will also find some small pockets as well as picnic tables which can hold a lot of weight and also feature some cool pop-out drinks holders.
Easy-access Isofix points throughout the vehicle
Another practical feature to the vehicle, and one of special importance for those using it as a family transporter for the school run, is the easy-access Isofix points dotted throughout the cabin.
These are located on the outer seats on the middle row and the front passenger seat, and include Top Tether anchorage point allowing you to easily get a rear or forward facing child-seat in and out of the car. Unlike the Peugeot 5008, there is no Isofix point in the middle-seat which might be a deal-breaker for some.
Adjustable middle-row
As far as practicality goes, this is another nice feature to add to the above points. On top of the foot, knee and headspace afford to passengers behind the driver, the middle-row seats can slide forward or back for additional room as well as recline for additional comfort and spaciousness… just don't do it if someone's in those rearmost seats!
In addition to sliding back and forth, the second row of seats splits 40/20/40 which allows you to still carry two rear passenger even if you need additional space for carrying something long. Which leads us to…
Spaciousness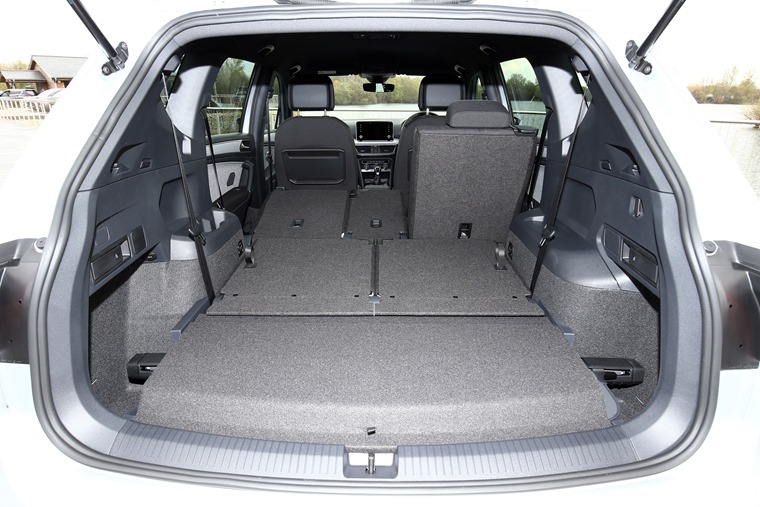 The Tarraco offers a decent 215-litre boot space with all seven seats occupied, but drop that rear pair down and it extends to a cavernous 700-litres of cargo capacity which is more than enough to fit in several pieces of luggage.
If you want to go into two-seater mode all it takes is the pull of a tab on either side of the boot for the middle-row to fall down (though you will have to then push them down yourself to lie flat). This extends the cargo capacity up to 1,775-litres which will allow you to fit in anything from a bike with wheels to all sorts of boxes and storage if moving house.
There are a variety of tie-down rings to help secure any luggage too as well as hooks for hanging shopping off for added functionality.
Car-like to drive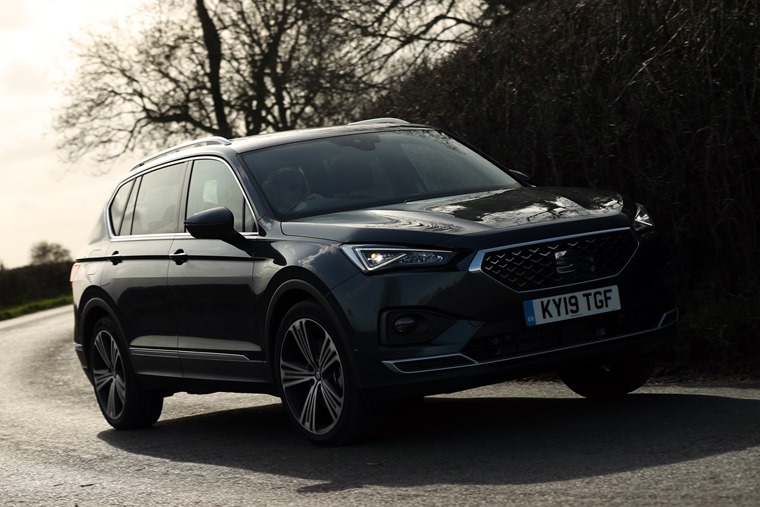 So much of this feature has been given up to passengers, but we haven't neglected the person who will be doing all the chauffeuring. While the Tarraco isn't as sporty as you might associate a Seat, with its sluggish 0-62 in eight seconds, it does have the same level of drivability as others in the Seat SUV range.
With its raised ride height it gives a great view of the road ahead and with the suspension in default Comfort setting the SUV deals with minor bumps in the road very efficiently and with little discernible body lean. The vehicle's Dynamic Chassis Control setup also gives a nice balance between performance when you are behind the wheel, and a more comfortable ride when you need to cover longer distances, with those cushioned fabric seats really coming into their own the longer the trip.
In spite of those points, efficiency might be a sticking point with this vehicle. The 2.0 TSI model we tested has a stated MPG of 38.7, while over the course of a week commuting we averaged around 31mpg which is okay for a petrol vehicle this big but not exactly economical. With 166 g/km CO2 that brings the Vehicle Excise Duty to £530 for the first year and £145 annually after.
Impressive residuals means impressive lease prices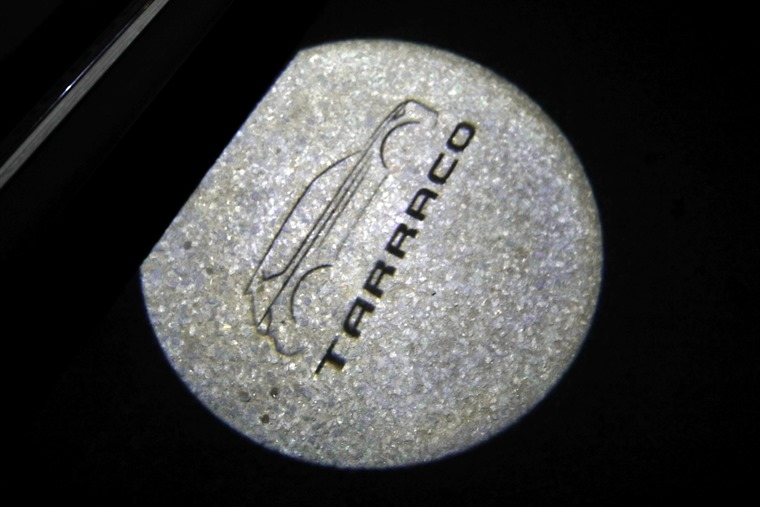 No matter what trim you choose, you'll find that there are some great deals on the Seat Tarraco thanks to its outstanding residual values.
Prices do vary of course depending on your deposit, mileage and length of contract, but the lowest lease price across the range currently comes out at a surprising low £227 for the 1.5 TSI EVO SE model.
For the 2.0 TSI XCELLENCE model we tested, the lowest price comes in at £289, per month plus initial payment.