Top five things we've learned this week
This week saw scientists finally try and solve the Loch Ness Monster mystery, the start of a new school year and of course the introduction of the shiny new (and slightly suggestive) 69 plate.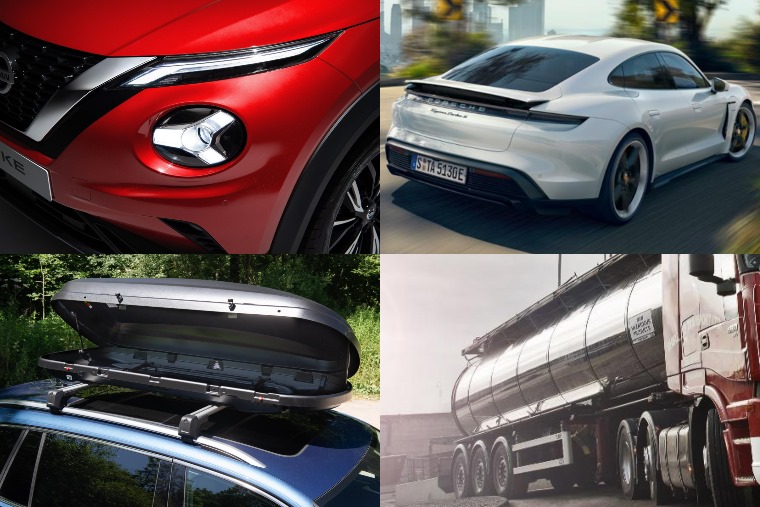 Over in the world of cars, pre-Frankfurt announcements and reveals have been coming in thick and fast. But what've we actually learned? Here's five things…
1. The Porsche Taycan looks as awesome as the original concept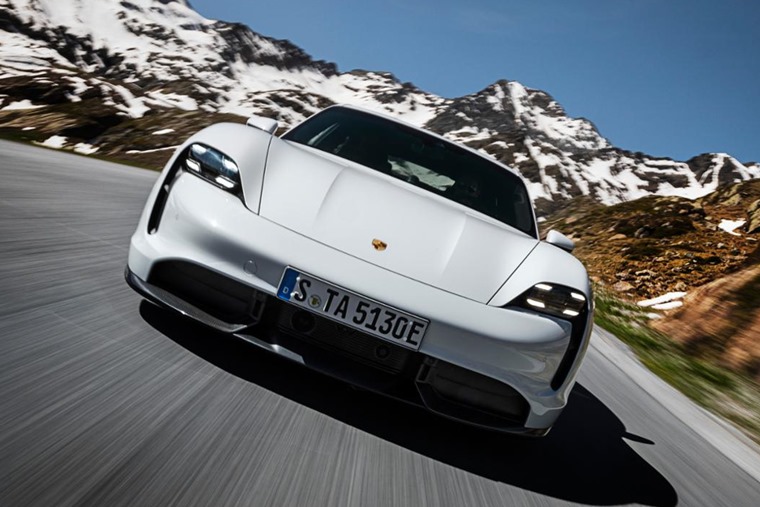 Porsche's all-electric saloon seems to have been coming for years. It was originally showcased as the stunning Mission E concept three years ago, but now it's finally here. Say hello to the Taycan.
Let's get straight to the facts. The range-topping Turbo S (yes, we thought that was a strange trim for an EV too) produces 750hp – enough for a sub-three second 0-62mph time and a top speed of 161mph. Yep, this really is the Tesla-beater everyone's been waiting for.
Our favourite thing about the new Porsche, however, is how closely it resembles the original Mission E. From the front, it gets the same embedded, inset headlight design flanked by a pair of gills.
From the rear, it's unmistakably a Porsche, receiving the same iconic lines as the 911. In fact, there's something a little retro about the rear windows. In short, it's stunning, and will surely shake up the higher end of the EV market when it arrives after its public debut at Frankfurt.
2. You should always lock your roof box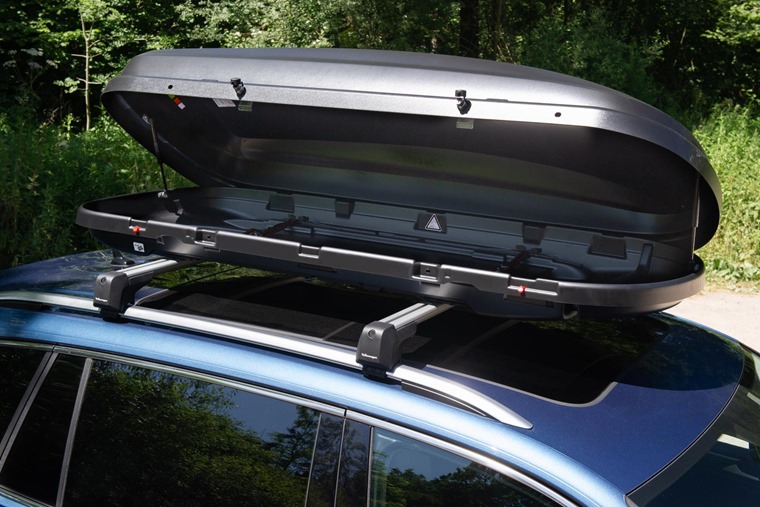 In fairness, we haven't really learned that – it's pretty obvious and in this particular case, it was probably already locked. What we have learned, however, is that if you park your car in a Calais street overnight, it might be worth checking your cargo before heading to the port.
A couple returning from their summer holidays had a shock this week, after finding a teenager had cadged a ride… in the roof box on top of their Skoda. Unfortunately, they only realised what had happened once they had returned home.
Simon and Sally Fenton, from Newbury, found the 17-year-old boy stowed in their roof box after travelling home from France https://t.co/ONLbhl9Wbj

— BBC Berkshire (@BBCBerkshire) September 5, 2019
Mr Fenton – who told journalists the boy was from Egypt – said: "We had been home for about 10 minutes when my wife Sally told me to come quick. And there are two feet sticking out from the side of the roof box and thumping coming from inside, and neither of us registered what was going on.
"I have a lot of sympathy for him actually and I don't begrudge him for getting into our country, just it was a bit of a shock and have not had that much adrenaline pumping through our veins for a long time."
3. There's a new set of labels at fuel stations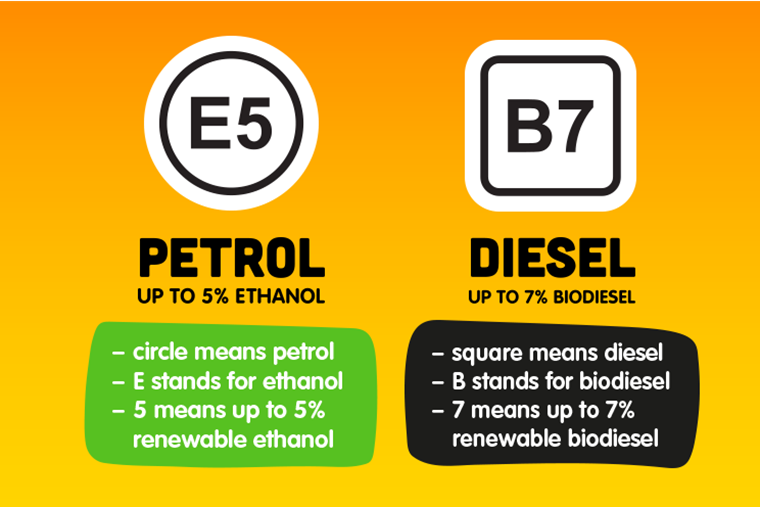 If you've filled your car up over the last few weeks, you might have noticed that there's a new set of labels on the pumps. Confused? Don't worry – green is still unleaded, and black is still diesel and that's all we really need to know. But what do the new labels mean?
With petrol now labelled E5 and diesel B7, the letter and number simply tell you the type and maximum percentage of renewable fuel it contains.
Some diesel drivers are wary because some cars have a sticker saying 'no biodiesel' near the filler. However, this is just to prevent the use of extremely high blends. B7 contains just 7% biodiesel, which is absolutely safe to use. Still want more info? Here's the full lowdown.
4. The Nissan Juke is growing up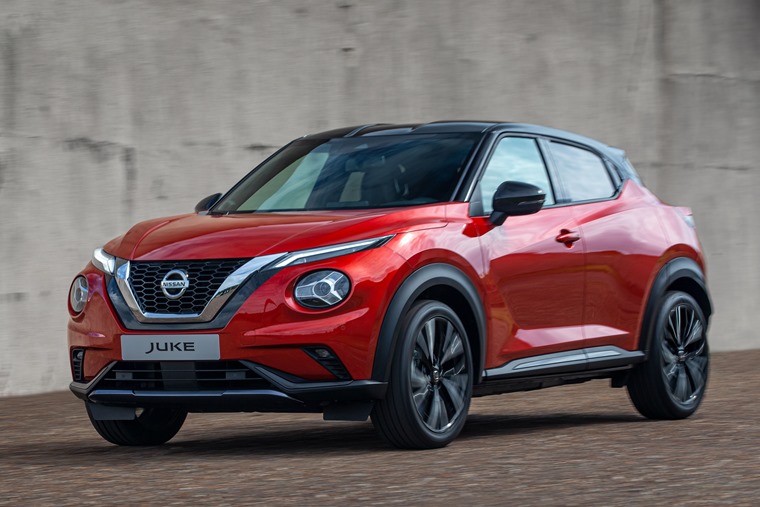 Nissan's small high-riding hatch has always divided opinion, mainly due to its looks. The Juke (or Puke, as some refer to it) is certainly distinctive and actually one of the most popular small crossovers, but after almost a decade on the market, it was well overdue an update. Well, here it is: the all-new 2020 Juke and… we think it looks pretty cool.
Nissan has managed to maintain its distinctive appearance, but the design is certainly tidier. Those goggly headlights have been replaced by a pod that divides into three, while the grille and less angular appearance give it a sleeker look. Aside from looking a lot better, what else is new?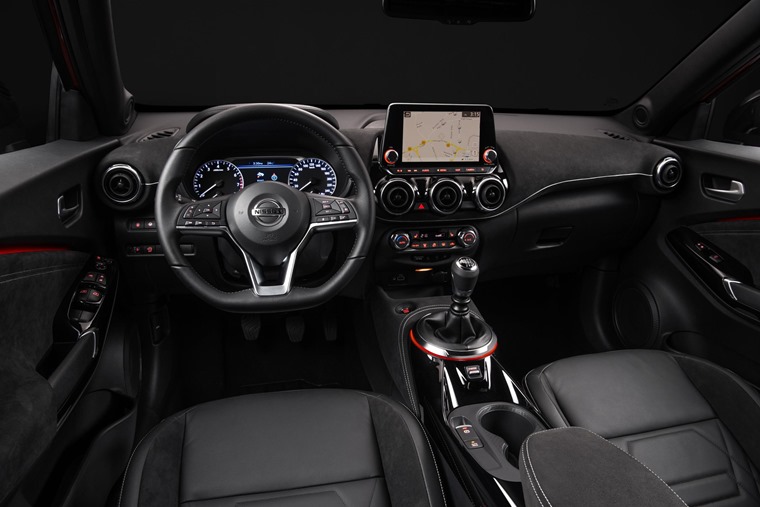 It's lighter than before, which means increased economy and fewer emissions out the tailpipe. The inside gets the same tech you'll find on the latest Micra, while room has increased quite significantly; the 422-litre boot marks a 20% increase over the outgoing model. If you like what you see, you'll be able to order one from the end of November.
5. It officially takes 32,000 litres of gin to close a motorway
Overnight our Crews have been assisting other @CheshireFire stations dealing with a large spillage of concentrated gin following a collision on the M6, Powey Lane crews deployed containment booms & lighting to assist the removal of the gin from the affected vehicle & carriageway pic.twitter.com/oqwo9lR5x3

— Powey Lane Fire Station (@PoweyLaneFS) September 5, 2019
If you're a fan of gin, you might want to look away now, but if you were wondering why rush-hour on the M6 was a little sloe on Tuesday, it was because 32,000 litres of gin came spewing out the back of a tanker following a minor shunt.
#gin I'm amazed people weren't running around with cups :)

BBC News - M6 gin crash: Motorway reopens after lorry collision https://t.co/jACjejNCcD

— Kevin Eagles (@Kev_Eagles) September 5, 2019
Happily, no one was injured in the smash which saw the 80%-proof mix trickle down the hard shoulder. If you thought spilling an alcoholic beverage on the carpet was a tough clean up though, spare a thought for the team that had to deal with this one. Highways England added the spill "required extensive clean up work".
This is because the alcoholic road coating is of course flammable, which meant fire crews had to douse the road in foam to ensure it didn't accidentally ignite.