Top five things we learned this week
With downpours and strong winds, Hurricane Lorenzo has been a 'nice' reminder that autumn truly has arrived and has also left us wondering what to do this weekend.

We know what you can do this weekend though, check out the five things we learned this week.
Jaguar has brought new meaning to drag races
This week Jaguar debuted Heat 1 one of its groundbreaking new drag race…. only it's not what you might expect.
Hosted by Channel 4's Drag SOS star Cheddar Gorgeous, and in partnership with Attitude magazine, four famous drag queens step into an all-electric Jaguar I-Pace to race and win money for an LGBTQ+ charity of their choice. £10,000 will go towards the winners charity, with the runners up splitting the remaining £10,000.
Talking to The Drum, Anthony Bradbury, Jaguar Land Rover UK marketing director, said: "The industry has a stereotypically masculine image, so it's important we use our platform to challenge that perception and reflect the diversity not only in our customer base but our employee network."
If you would like to donate, please visit this link.
You can get a new Land Rover Defender this weekend … sort of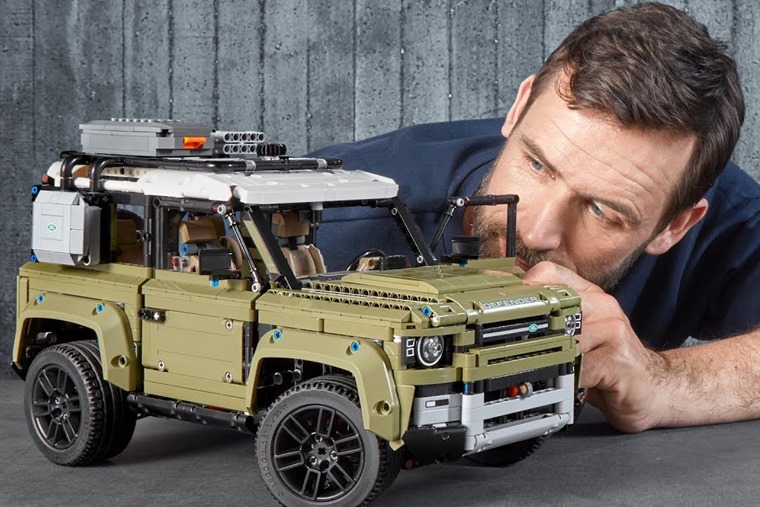 While lease deals for the new Defender are currently available, if you want to be the first person to get your hands on one you might want to check out the Lego website where you can buy a Lego Technic edition of the new Land Rover Defender 90.
Measuring 22cm tall, 42cm long and 20cm wide, the set includes over 2,500 pieces and allows you to experience the intricacies of vehicle design first hand. The bodywork has Land Rover emblems and a removable roof rack and storage box, while lifting the bonnet lets you see the detailed in-line 6-cylinder engine with moving pistons.
Watch #LandRover Ambassador @BearGrylls take on his smallest adventure yet with the @LEGO_Group TECHNIC?? Land Rover #Defender 90 – buy now via: https://t.co/aUs8FggWhx pic.twitter.com/msys7gyl4c

— Land Rover (@LandRover) October 3, 2019
Functions include working steering, All Wheel Drive with three differentials, independent suspension on both axles, and a working winch, while a 4-speed sequential gearbox and gear selector with 2 levers demonstrate high or low ratios.
One for the Christmas list maybe?
You can be fined £100 for purposely splashing someone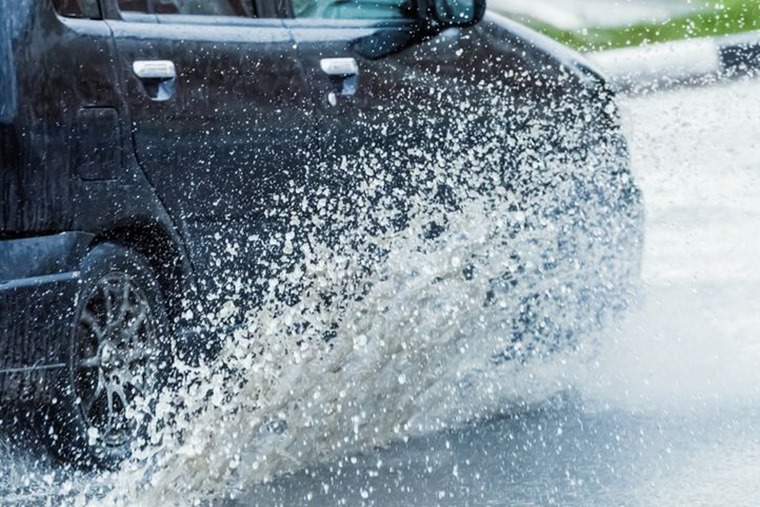 While being in a car and seeing a puddle is the automotive equivalent to seeing a button that says 'do not push', according to the Road Traffic Act the standard fine for this offence is £100 and three penalty points onto your licence.
If drivers fail to pay the £100 fixed penalty or refuse the penalty notice they could also face the maximum £5,000 fine if the case is taken to court.
RAC road safety spokesman Pete Williams said: "Anyone unfortunate enough to have suffered a drenching by an inconsiderate motorist splashing them when driving through a puddle would probably welcome a sizeable financial penalty for the driver."
A man drove into a river because his satnav told him to
#Ripon Blue Watch along with multiple FRS resources from @NorthYorksFire were mobilised along with @NYorksPolice to this. I had 1 question only, why did you attempt this. The response was my SatNav said this way. Unbelievable Stupidity pic.twitter.com/Uwsu9ph79O

— SM Andy Creasey (@fireyfella) October 1, 2019
Whether it's missing a turnoff because the instructions were buffering, ignoring roads signs even though you know that's where you're supposed to go because your out of date satnav told you to keep going, or even ending up in Rom, Germany instead of Rome, Italy, we've all had our satnav mishaps. But never to this extent.
The Mirror reported this week that twenty fire crew members with four engines had to come to the rescue of a white van man, his passenger and dog after driving into a fast flowing river. The reason? Because his 'satnav told him to'.
The vehicle became part-submerged and was in danger of being swept down the raging River Ure in Ripon, North Yorkshire.
Fire station manager Andy Creasy criticised the van's occupants for 'reckless stupidity' after he asked them why they had attempted to cross the flooded, raging river.
A teen's been looking for his Corsa for a week after forgetting where he parked
Dude, where's my car? Spare a thought for Connor Spear who, in a rush to get to the Tokyo World event in Bristol on 21 September, ditched his car in a residential street and took a taxi to the show… only to realise at the end of it all that he had no idea where exactly he'd left his prized Vauxhall Corsa.
With no means of tracking the vehicle, and his only description of the street amounting to it had 'some bushes' on it, he eventually had to give up and return home to Plymouth.
Having had to walk to work last week, and then spending 11 hours of the weekend pounding the pavement of Bristol trying to find it again, the BBC reported that a man phoned the family on Sunday night to say he had been cycling past Mr Spear's car every day for a week.
Spear must wait until the weekend to be reunited with his "pride and joy", but is "very relieved" it has been found.