Top five things we've learned this week
Amidst the ongoing Brexit omishambles and April Fool's shenanigans, this week we also learned that cats do actually recognise their own names. Ford must have missed this memo though, because its Puma coupe from the early 00s has morphed into a very different creature. More on that later.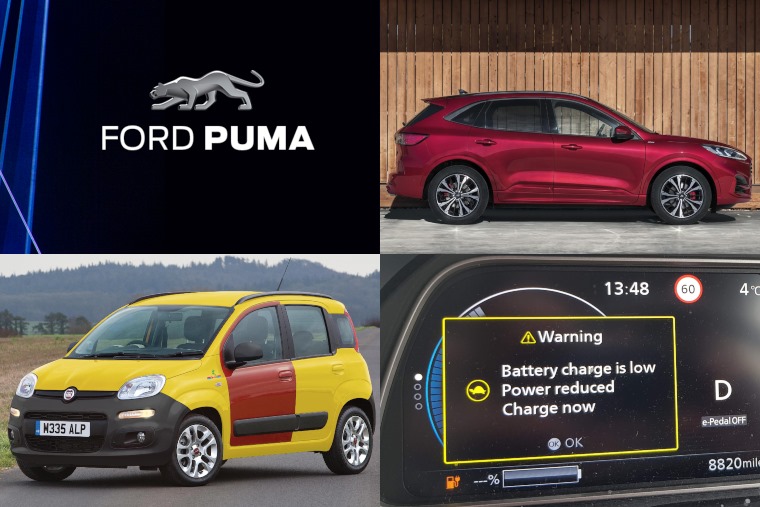 But what else has been occurring in the land of cars over the last seven days. Here's five things we've learned this week …
1. The Mercedes GLB could be the miniature G-Class of your dreams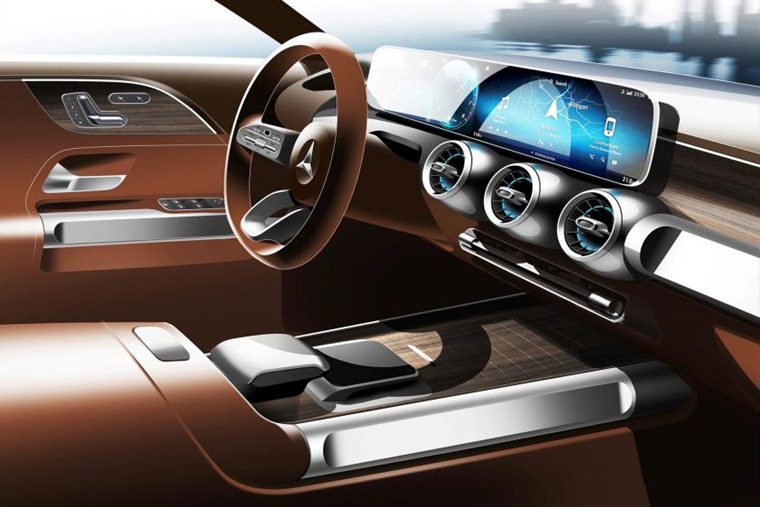 Mercedes is a company that knows its audience well, and to that end it's exceptional at finding a niche and running with it. The all-new GLB is a perfect example of this. It's a chunky-looking crossover that'll be revealed in concept form at the Shanghai Motor Show in a few weeks.
The only teaser we've had so far is the interior shot above, but from its rugged design we'd say Mercedes will be planning a mini G-Class of sorts. Think posh Jeep Renegade. Like seemingly every new Mercedes, we're betting on it being a big success, anyway. It'll be available some time in 2020.
2. The Volvo XC40 will be the company's first electric vehicle
Since it launched in 2017, the Volvo XC40 has won a host of prestigious awards and proved so popular there's still a hefty lead time if you want one. Now Volvo has confirmed it'll unveil an all-electric version of its big hitter, with battery-powered XC40s likely to hit UK roads by 2020.
This means it'll be the first fully electric vehicle ever, although the Polestar 2 (created by Volvo's performance sub-brand) will feature battery-only power too. Few details of the all-electric XC40 have been revealed, but it's known that it'll sit on the company's latest CMA structure.
We should learn more by the end of the year. Volvo plans fully electric vehicles to make up half of its sales on a global level by 2025.
3. The Ford Puma is back… but not as we know it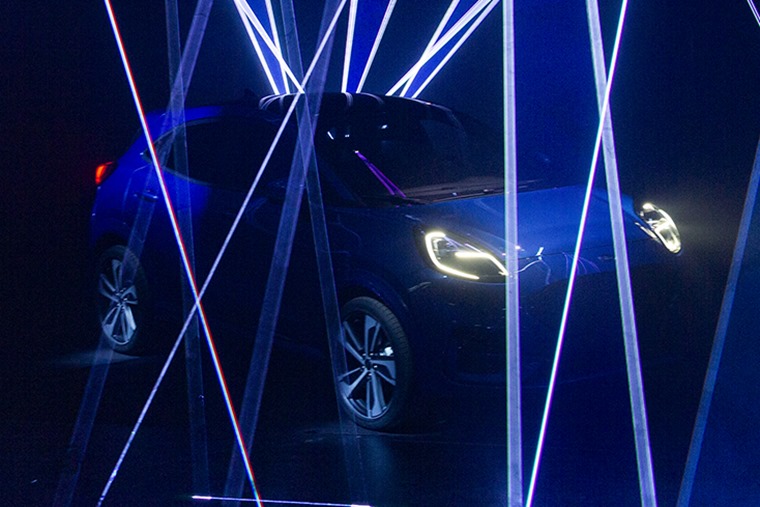 Cast your minds back. Remember the cute little Ford Puma coupe? Well, around two decades later, it's back. But now it's a cute little crossover instead. That's hardly a surprise considering the segment's increasing importance for manufacturers.
The teaser pic above shows it gets the same daytime running light design as the Fiesta, but the front end appears curvier thanks to those rounded lights. It will, however, benefit from up to 456 litres of boot space – more than many other small SUVs currently offer.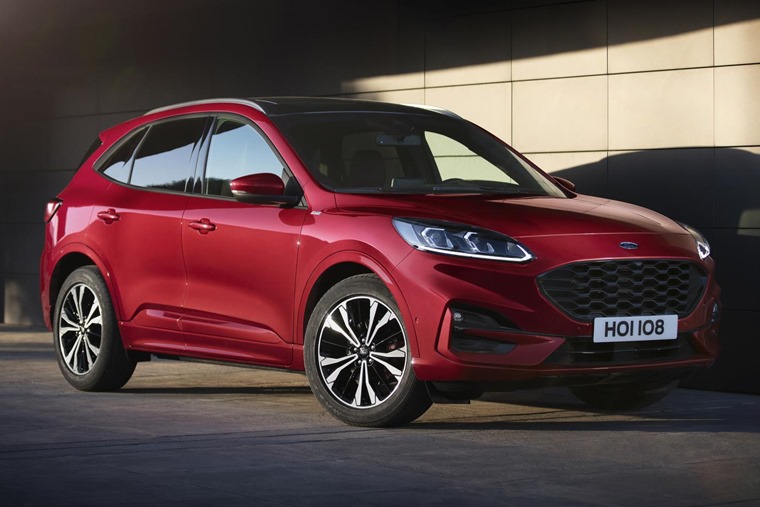 Sitting on the Fiesta's platform will mean it'll benefit from Ford's new 48V mild-hybrid engines, with the range likely to be mostly made up of 1.0-litre Ecoboost options. This three-cylinder unit will be available with up to 155hp.
If you can't wait for the all-new Puma to arrive next year, how about a Kuga? It's not as cutesy as the Puma but the second-gen model revealed this week gets the same sleek looks as the Focus. Check it out here.
4. The Fiat Panda Hawaii is not actually real, sorry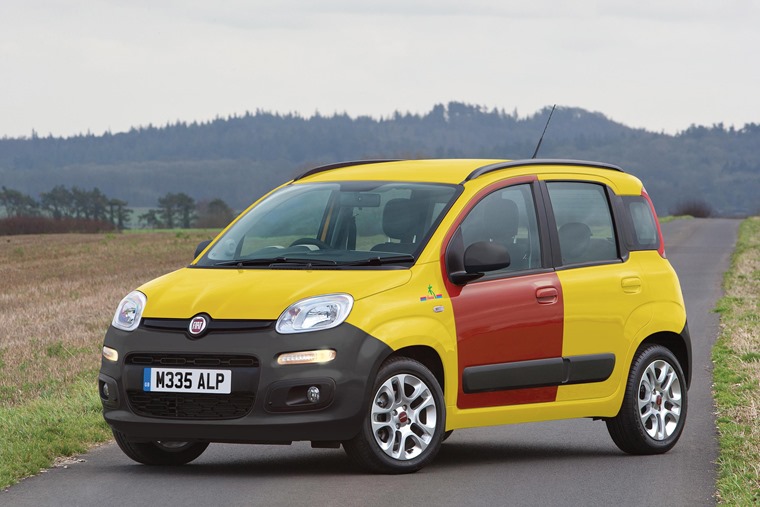 Fall for any April Fool's jokes this year? It's always a great opportunity for manufacturers to have a laugh, and we've collated our favourites from over the years. This year, the stand-out prank for us was the arrival of the Fiat Panda Hawaii.
To celebrate the 10th anniversary of The Inbetweeners, Fiat has created a tribute to the iconic Fiat Cinquecento that starred in the show.
Finished in distinctive yellow with a pre-dented red passenger door - just like Simon Cooper's in the show - each one of the 1,419 Hawaii Editions made will feature a period-style M-registration plate, black plastic bumpers and a radio-cassette player in place of the standard infotainment system. It is, we reckon, the perfect car for making fwends.
5. Range anxiety could soon be a thing of the past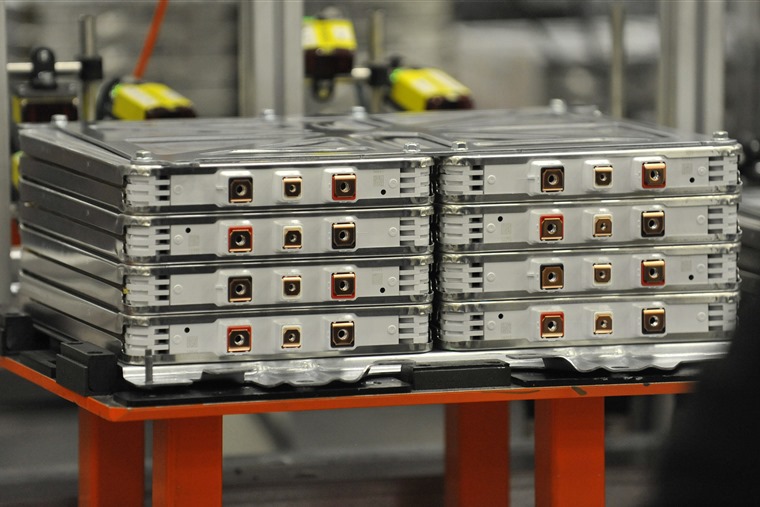 What if we told you EVs could soon have a 600+ mile range? That would make them comparable to a small frugal diesel engine. Sound too good to be true? Well tech company Innolith says it could be a reality in the next three to five years.
It is developing a rechargeable battery that will give EVs up to 1,000km of range before needing a recharge – that's 621 miles. By comparison, Teslas use batteries made by Panasonic, with the priciest variants able to provide 330 miles of range. Other EVs like the Jaguar I-Pace and Audi e-tron can manage between 200 and 300 miles under normal driving conditions.
What's more, the new tech could also vastly reduce the cost of battery production, because it doesn't rely on the usual costly elements that make up traditional EV batteries. The future is now. (Well, ok… 2022).