Top five things we learned this week
This week marked the 75th anniversary of D-Day. A dark cloud hung over Europe in 1944, with uncertainty reigning supreme. For all intents and purposes, this was the last roll of the dice for the Allied forces, with 156,000 UK, American and Canadian troops landing on Normandy's beaches, despite challenging weather and fierce German defences.
After establishing a foothold in France, within 11 months Nazi Germany was defeated and the war in Europe was over. Humbled by the sacrifice and indominable spirit of a generation, we pay our respects to those remaining and those who have passed.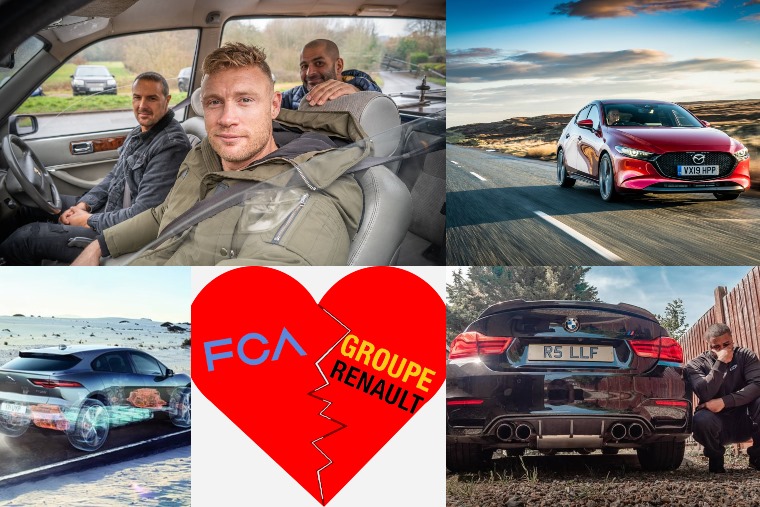 Puts things in perspective a bit doesn't it? Here's five things we learned from the automotive world this week…
1. Don't mod your car while it's on finance
In the world of influencers and social media braggarts, the realities of the world can sometimes get lost living in the bubble of an unending pursuit for more views/shares/likes/retweets. Example: Riccardo Senior and his LivingLifeFast YouTube channel.
Riccardo drives a £60,000 BMW M4 Competition which he has modified by fitting a hybrid turbo with methanol injection to increase its power from the standard 444hp to 720hp. An Armytrix exhaust and various body mods finish off the M4's beastly credentials.
Cool right? Well yeah except for being in breach of his PCP agreement. Now BMW have given him a week to pay the outstanding balance under threat of repossession as the car is worth less than it would have been under the signed agreement.
Maybe he should rename the channel to LivingLifeOnFinance. Oh, and don't do this to a car on contract hire either.
2. Mazda's SkyActive-X engine will offer diesel-like fuel economy with low CO2 emissions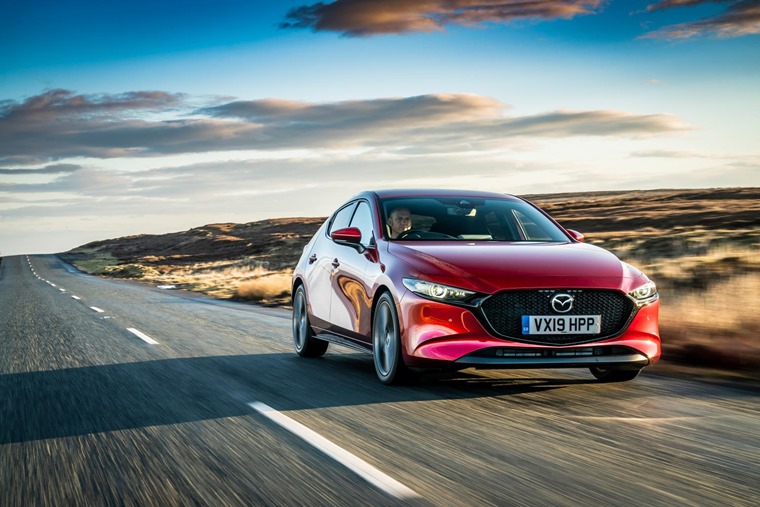 Mazda has been hyping up its SkyActive-X engine for quite some time, championing the amount of R&D gone into its "revolutionary" engine. That's Mazda's quote by the way.
The good news is it's a resounding success on that front, with the 2.0-litre petrol engine returning up to 52.3mpg and emitting just 96g/km of CO2. The trade off? It will only offer 177hp, which is a number that will certainly be enough for most drivers who value fuel economy over power.
So how does it achieve these impressive numbers? Via the magic of compression ignition. It's the world's first commercial petrol unit to combine the spark ignition of a petrol engine with the compression ignition of a diesel.
The engine is also equipped with hybrid technology. It is due to make its debut on the all-new Mazda 3, which goes on sale this autumn.
3. The FCA/Renault merger fell through thanks to the French government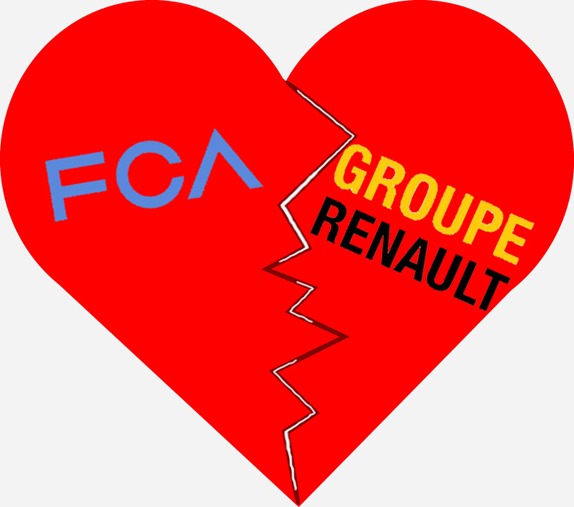 The Fiat Chrysler Automobiles and Groupe Renault courtship appeared to come out of nowhere and before we knew it they were announcing a potential €33bn merger in the press. It was a bit like one of those whirlwind celebrity marriages, and just like those it ended before it really began.
The heads of FCA and Renault, Michael Manley and Jean Domonique Senard, had quickly and quietly hammered out what was announced as a 50/50 merger and all that was needed was the Renault board to sign off on it.
Cracks appeared over the course of two days, with the French government, who own a 15% stake in Renault, refusing to back the deal despite a number of concessions being made. The straw that broke the camel's back, as reported by the Financial Times, came when the French finance minister asked to be given time to smooth the deal over with Nissan during a trip to Japan. The FCA, increasingly exasperated, said enough was enough and withdrew. And just like that the 'done deal' which would have created the third-largest carmaker in the world was finished.
4. Jaguar Land Rover and BMW will collaborate on next-gen electrification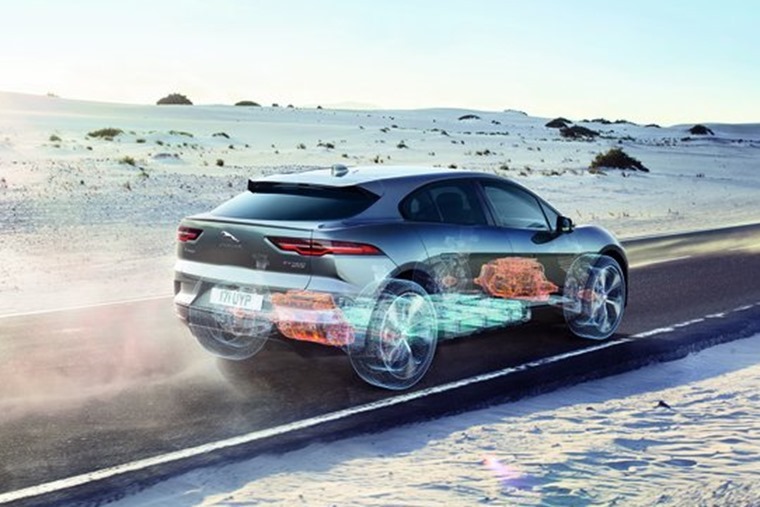 One partnership that did go ahead this week was Jaguar Land Rover and BMW Group. The two announced via press release that they are joining forces to develop the next-generation of technology for electric vehicles.
The strategic collaboration aims to build on this considerable knowledge and expertise to help both manufacturers transition to an ACES (Autonomous, Connected, Electric, Shared) future.
The agreement will also enable both companies to take advantage of joint investment in research and development, engineering and procurement.
The Electric Drive Units key to the collaboration will be manufactured by each partner in their own production facilities. For Jaguar Land Rover this will be at its Wolverhampton-based Engine Manufacturing Centre which currently employs 1,600 people.
5. The majority of you aren't interested in the new Top Gear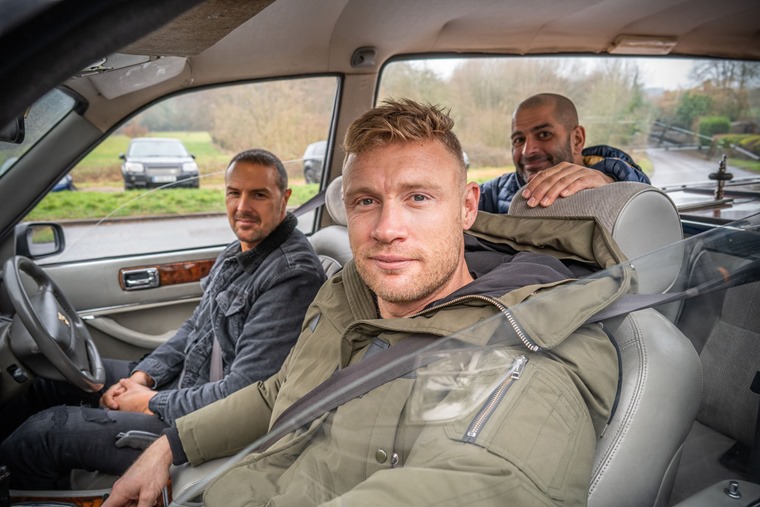 Yep, it's that time of year again where Top Gear returns to our screens and people petulantly bemoan the fact "It's just not the same!!!!". This despite the fact they can (1) Put Dave on and watch endless (and I do mean endless) repeats of the old Top Gear and/or (2) Get an Amazon Prime account and watch The Grand Tour to see what Clarkson, Hammond and May have to say/do with new cars.
While the BBC stubbornly tries to recreate the magic of the old show, it's time for another reboot. Joey from Friends and that other bloke are gone, replaced by former cricketer Freddie Flintoff and date guru Paddy McGuinness which at least means the banter will be less forced. Chris Harris remains on the show as the only one who knows what he's talking about.
What do an ex-cricketer and a TV personality know about cars? Well they both know how to drive fast for one thing, with cricket legend Flintoff fined and given three points for speeding on the M60 motorway in 2014. We say speeding, average speed cameras caught him travelling at 58mph in a 50mph stretch of the M60 near Bredbury, Stockport.
Meanwhile, TV comic Paddy McGuinness escaped a driving ban in 2017 with the help of famed lawyer Nick 'Mr Loophole' Freeman. This despite already having pleaded guilty to speeding in his Range Rover, which would have taken McGuinness to 12 license points and a mandatory ban. Maybe he signed up solely to gain use of the track, just watch out for Gambon Corner.
The new series starts on Sunday 16th June at 8pm on BBC2. Will you be watching or is the show too northern now? Our survey says…