Top five things we learned this week
With fireworks lighting up the night sky this week as we identified a few cars we'd like to throw on a bonfire, the start of November signals a glimpse of what's next in the automotive industry as we gear up for the LA Motor Show.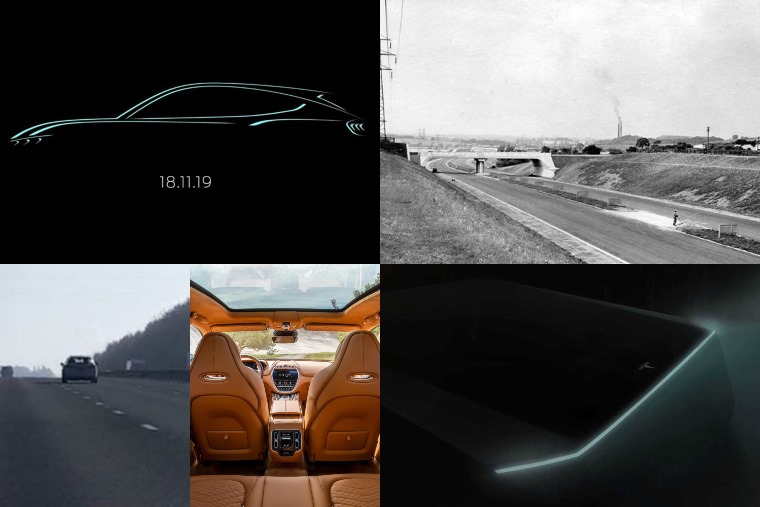 Has there been any fireworks going off at Leasing.com? Unfortunately not, but there's plenty of things we learned…
It's 60 years since the M1 opened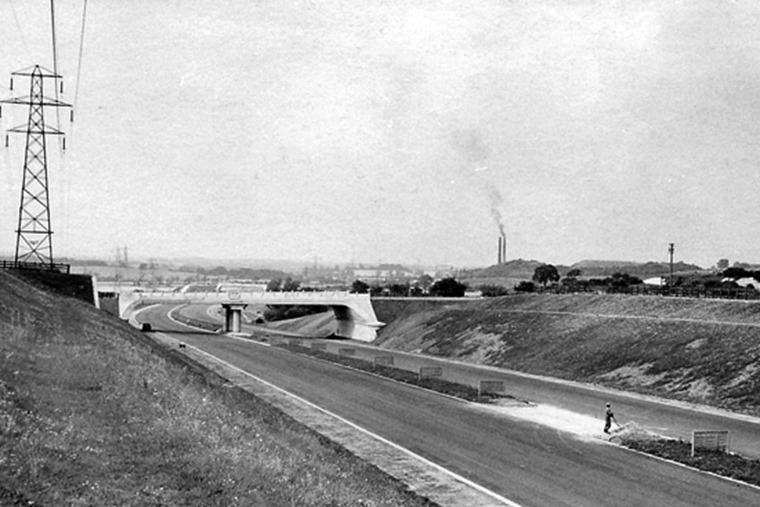 Last week saw the 60th anniversary of the opening of the Britain's first full-length motorway: the M1. Linking London to Birmingham and the north, Ernest Marples, the Minister for Transport in 1959, snipped the tape to signal its official opening.
To create the monumental stretch of asphalt, 4500 people were involved from concept to reality. They helped do everything from dig up 13,000,000 cubic yards of earth, erect 150 bridges and construct 148 emergency telephones.
A shining symbol of modernity, the motorway initially had no speed limits, no central reservation or crash barriers, and no lighting. On the first Sunday after its opening, sightseers reportedly flocked to the M1 to picnic on the approach roads and the central reservation to watch as cars went past.
60 years later you're more likely to see many a weary commuter stop-starting their way to a junction… which is pretty ironic seeing as it was 'a new deal for drivers on the country's alarmingly congested roads' as the news footage above put it.
A driver on the M20 hogged the middle lane for over three miles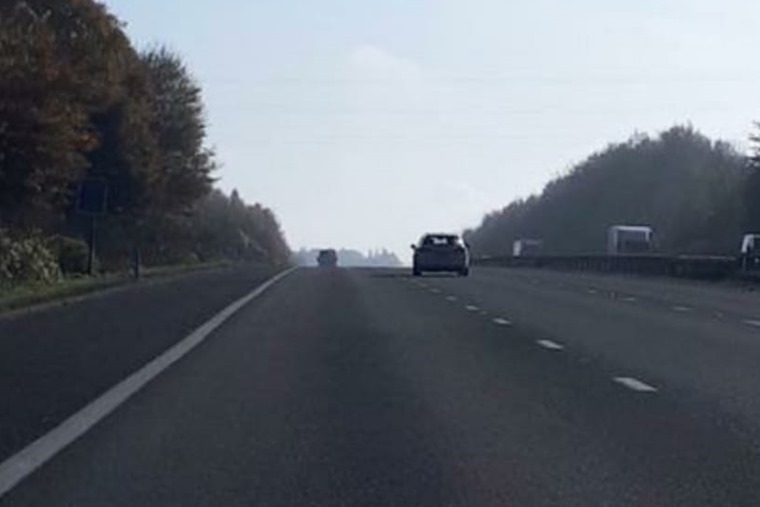 We doubt there were any middle-lane hoggers when the M1 opened, but 60 years later, and with hundreds of miles of motorway rolled out across the UK since, this is a thoroughly modern trend.
Earlier this week Kent's Road Policing Unit Twitter account identified a driver who managed to stay in the middle lane for just over three miles without any other vehicles around him.
When pulled over, the driver refused to accept that this was an example of careless driving despite the law stating you must pull into the nearside lane when not overtaking.
The driver was issued with a Traffic Offence Report and a warning that he faces prosecution which is likely to incur a £100 fine and three penalty points.
There's a Mustang-inspired all-electric SUV on its way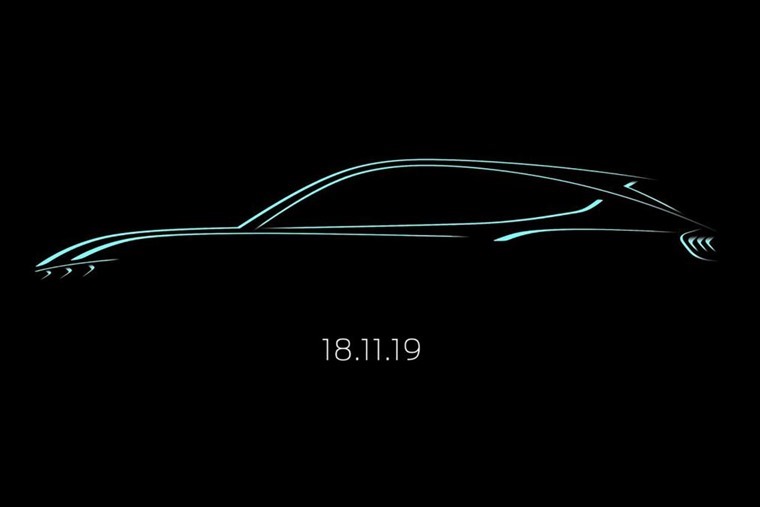 If that statement made you sick in your mouth then join the club, but SUEVs are certainly the way the industry is going and it makes sense for Ford to utilise one of its marquee models as a way to make an impact in the segment.
Scheduled to be unveiled on 18 November, the concept, codenamed the Mach 1, has been teased via the darkened image above.
Bringing to mind the Alfa Romeo Stelvio in shape, it will purportedly be capable of up to 373 miles of range and retains the same elongated front end and rear lighting of the iconic Mustang.
The Tesla pick-up truck will finally be revealed this month
The date is strangely familiar …https://t.co/YZl5R1POJL

— Elon Musk (@elonmusk) November 6, 2019
Elon Musk has revealed that Tesla will unveil its long-awaited electric pickup truck on November 21st.
First mooted nearly six years ago, Musk has promised better utility than a Ford F-150, superior performance to a Porsche 911 and a design that is supposed to look like something straight out of Blade Runner.
The vehicle dubbed 'Cybertruck' will be unveiled at Tesla's design studio in Los Angeles and certainly has a lot to live up to.
Aston Martin has revealed the pricing of the upcoming DBX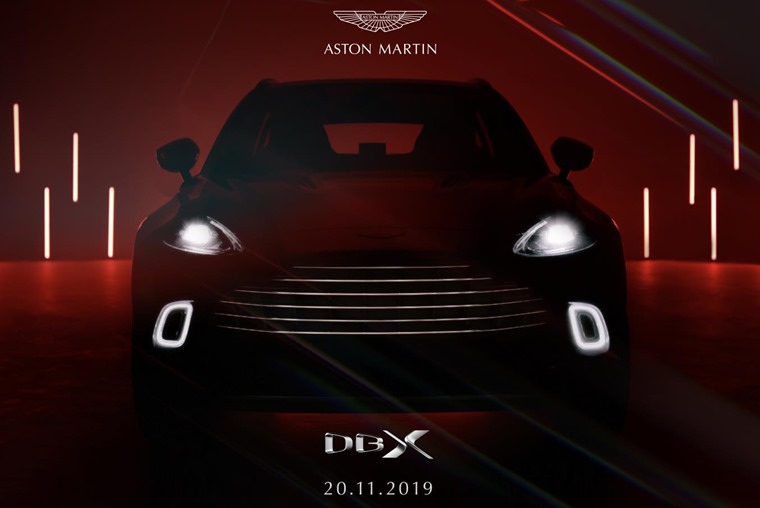 £158,000. But you also get three years servicing for added, erm, value for money. We kid, we kid, you must have been expecting a six-figure asking price for the 4.0-litre twin-turbo V8 luxury SUV?
What else do you get for that amount? With performance at its heart, it produces 542hp and 700Nm of torque while high speed testing has proven the DBX can repeatedly exceed 180mph.
With the global unveil of the company's first SUV set for Wednesday 20 November, another example of where all your money will be going is hinted at in the interior.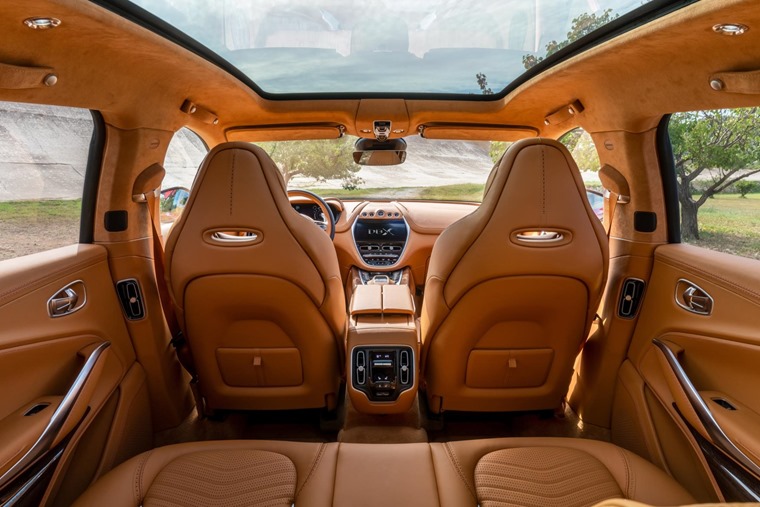 The designers at Aston have created a cabin that gives the driver an instant and relaxed confidence and various unique flourishes. These include a bridged centre console which creates an elegant, floating aesthetic that offers storage space below for larger items, on top of digital instrument binnacle, infotainment unit and sports seats. Passengers in the rear also get their own air-conditioning controls.
In fact Aston Martin's attention to detail is so specific when it came to the interior they spent six whole months solely focused on defining the position of the driver, giving enough movement in the driver's seat and steering column to allow clear visibility of all controls, screens and through windows. We hope it's worth the wait… and cost.